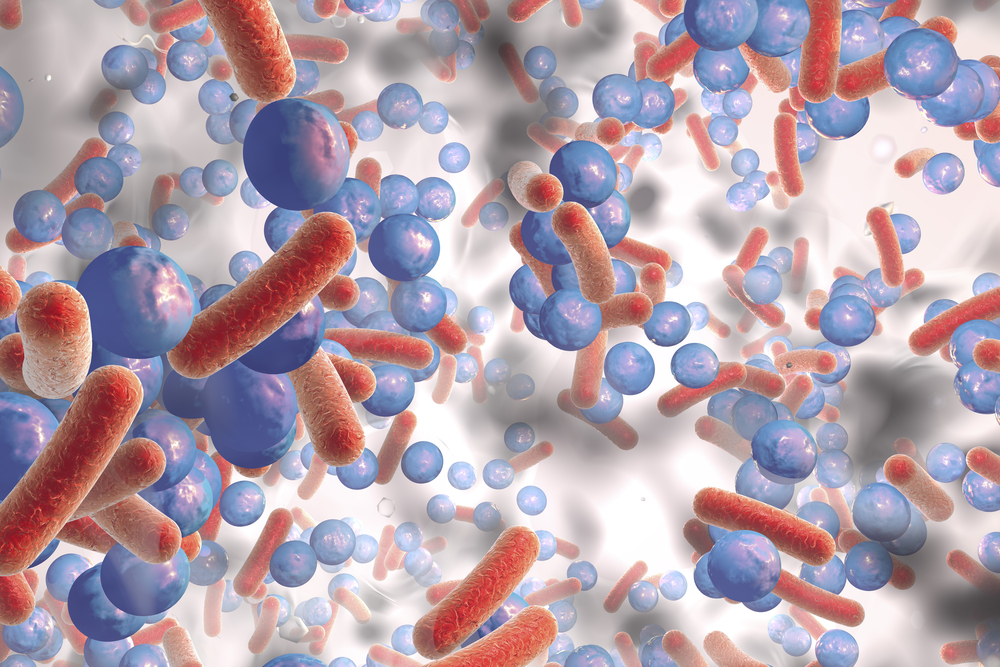 A large contingent of infectious disease experts will gather for the annual IDWeek conference taking place in San Diego, California.
Professionals will listen to a litany of presentations highlighting new strategies and possible solutions for combatting and controlling these pathogens.
This year's event is especially timely as a recent report from the World Health Organization (WHO) revealed, "a serious lack of new antibiotics under development to combat the growing threat of antimicrobial resistance." A majority of drugs currently in the clinical pipeline are alterations of existing classes of antibiotics that are only short-term solutions, according to the analysis.
Furthermore, the organization noted it found very few potential treatment options for antibiotic-resistant infections identified by WHO as posing the biggest threat to human health emphasizing why there is an opening for a potent therapy for certain conditions.
One company that could fill this hole is MotifBio, a biopharmaceutical company working on novel antibiotics targeting infections induced by multi-drug resistant bacteria.
Graham Lumsden, chief executive officer of MotifBio, came to the company after holding different roles in the pharmaceutical industry over the years. His chief medical officer, Dr. David Huang, will be give a talk about the company's lead candidate Iclaprim during one of the plenary sessions.
Lumsden discussed his company's lead candidate prospects as well as the state of research and development for new antibiotics in an interview with Drug Discovery & Development.
DD&D: When did you join MotifBio?
GL: I joined Motif when it was an early stage development company. We did an equity transaction about three years ago to bring in our novel antibiotic candidate Iclaprim. . It came with a closing condition where we had to become a public company within three months. This meant we had become publicly listed on the London Stock Exchange and a NASDAQ listing where we raised over $90 million in a little over two years.
DD&D: Can you elaborate on the development process for Iclaprim so far?
GL: There are three different patient populations. We've completed two trials focused on acute bacterial skin and skin structure infections (ABSSSI). Skin lesions must be a minimum of 75 square centimeters to be defined as ABSSSI. These can range from infected surgical wounds, major abscesses, and something called cellulitis that is a large red, erythema swelling.
We've already completed phase 2 for the second indication that we're targeting, which is hospital acquired bacterial pneumonia (HABP). We have got some very interesting healthy volunteer data showing that Iclaprim concentrates in lung and alveolar macrophages and epithelial lining fluid in hospital-acquired bacterial pneumonia.
The third indication is bacterial pneumonia and cystic fibrosis, which is an orphan disease setting.
DD&D: What makes Iclaprim so unique?
GL: It has a very different mechanism of action compared to all the other antibiotics in development and on the market. It's what's called a dihydrofolate reductase inhibitor where it goes inside the bacteria blocking the folate pathway so the bacterium cannot produce DNA.
That's completely different compared to the mechanisms of actions with penicillins, cephalosporins, vancomycins, and the dalbanvancins, which are classified as cell membrane agents. They disrupt the bacteria at the cell wall or cell membrane level. Also, other forms of drugs like tetracyclines, the fluoroquinolones, and the macrolides because they interfere with protein synthesis or nucleic acid synthesis.
Essentially, Iclaprim can still be effective even if the bacteria are resistant to all these other mechanisms.
DD&D: How would these elements help treat ABSSSI?
GL: ABSSSI is the most common cause of hospitalized infections in the United States with about 3.6 million patients every year becoming hospitalized.
The standard of care antibiotic is a very old antibiotic called vancomycin. It's been around for decades, it's generic, and low priced so it seems to be an attractive option for hospitals.
It's fine for some patients with simple, easy-to-treat ABSSSI, but vancomycin becomes a very poor choice clinically and economically for the hospital if the patient has renal impairment. The drug is nephrotoxic so it can poison the kidneys.
By contrast, Iclaprim can still treat this disease because it's not excreted through the kidneys so it's a great choice for patients who are either at risk of kidney damage or who already have kidney damage.
DD&D: How would this avoid safety issues when it comes to dosing?
GL: The lack of nephrotoxicity means there no need for dosage adjustment in renally impaired patients.
DD&D: Why do you think innovation in antibiotics has been lacking over the past few decades?
GL: Antibiotic pricing is too low. You don't hear that very often right? Everyone tweets drug prices are too high but antibiotics are too cheap.
Big pharma decided it would be better allocating R&D dollars in what's called chronic care so they are looking for treatments targeting Alzheimer's, cancer, high blood pressure or diabetes.