Google Glass received a polarizing response when it was launched in May 2013.
The optical head-mounted display was conceived as the next generation of computing, as it gave users the ability to make phone calls, check email, view pictures, and perform other taks, all with a couple of swipes.
Issues related to privacy, and other factors hindered widespread adoption of the device amongst the general population, but interest in its possible niche applications, particularly within the healthcare space have grown over the past few years.
Cancer specialist and surgeon Dr. Shafi Ahmed, M.D. recognized the potential Google Glass could have in medical training.
The physician used the device to live stream an operation performed on a cancer patient last year that was filmed via two 360-degree cameras and a number of lenses situated around the OR. Medical students, aspiring surgeons, and other viewers could see and hear what was happening during the procedure thanks to streams filtering through a mobile app and specialized viewing headset.
Ahmed saw the potential of this technology to help teach surgeons in locations where they may not have as much exposure to more complex or novel medical procedures.
Findings from a 2015 Lancet Commission on Global Surgery indicated that about five billion people living in low and middle-income countries do not have access to safe, affordable surgical procedures.
Also, the report noted 143 million additional surgical procedures are needed in these countries each year to save lives and prevent disability.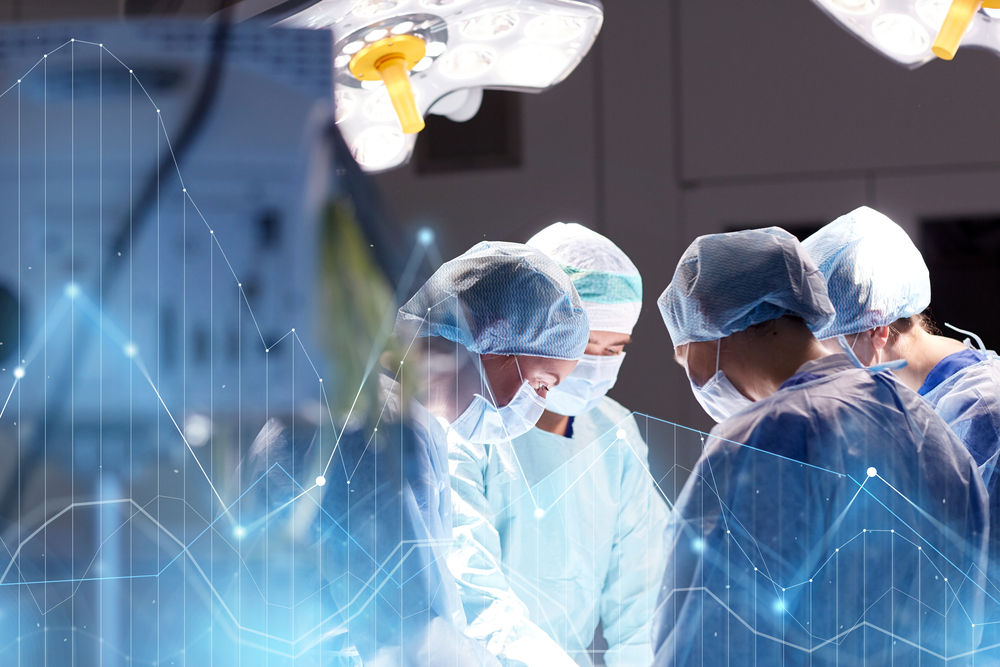 Factors like this motivated Ahmed to team up with virtual reality pioneer Steve Dann to create a new venture called Medical Realities. Dann serves as the company's co-founder and CEO and Dr. Ahmed operates as the Chief Medical Officer.
The startup's goal is harness novel virtual reality technology to deliver accessible surgical training videos to anyone in the world. Using VR technology, students and doctors alike have the ability to view and learn from immersive 360 degree viewing of actual operations, through the eyes of the training surgeon.
The company's technology offers a unique experience by providing a real time library, database, interactive content, and a potential syllabus to train the next generations of doctors, said Dann.
"The teaching methods used by hospitals have not changed for over 130 years. Tests and examinations based on observing operations are expensive and not scalable," said Dann in an interview with R&D Magazine.
Medical Realities splits their software offerings into modules.
"At the moment we film all the surgical footage ourselves, which is then collated using our proprietary post production system to create our fully interactive teaching modules," said Dann. These programs are filmed versions of different procedures, and users receive a walkthrough of the process while also completing tests on their knowledge of the surgical procedure.
Dann noted the depth of experience viewers could gain from using these programs.
"Surgical operative experience entails both cognitive decision-making (based on procedural knowledge) and technical ability. However, intra-operative decision-making is arguably as important as technical skill in the successful completion of a surgical procedure."
The company is currently working with The Royal Hospital London and Bari University, and a number of hospitals and universities around the world have expressed interest in working with the firm, according to Dann.
"We provide our partners with copies of the filmed footage, which they can use for their own purposes and we of course can use the footage for our training modules," said Dann.
Essentially, students interested in using this technology can download the software to view it through a number of headsets that support virtual reality viewing like Oculus Rift, Samsung Gear VR, and Google Daydream.
Dann expects to see numerous uses of VR and its augmented reality (AR) counterpart in the healthcare space. Some examples include using VR in therapy, anxiety treatment, and pain reduction, whereas AR could be used for tele-monitoring and remote diagnostics and training.
Next, Medical Realities will focus on bolstering its library of operations and teaching modules as well as initiate a series of livestreamed operations within the coming year.
You can watch Ahmed's surgery from last year below.