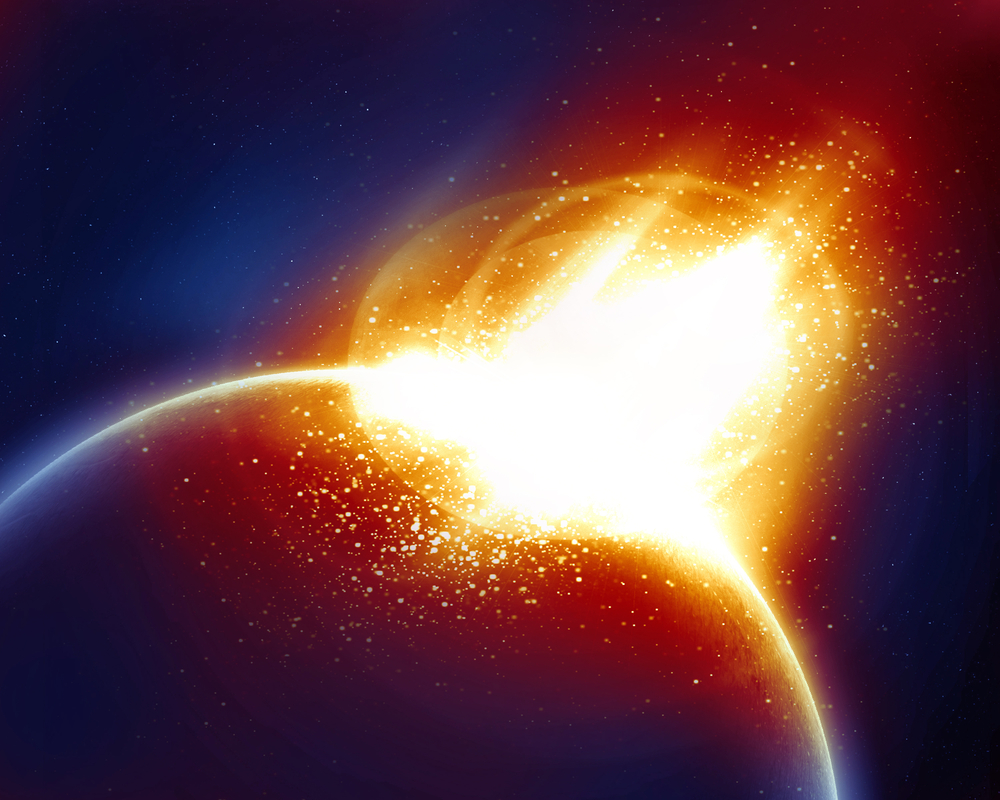 A new theory has emerged potentially shedding light on why the dinosaurs became extinct yet crocodiles were able to survive this cataclysmic event.
The new study, proposed by Tohoku University Professor Kunio Kaiho and his research team, suggests the asteroid responsible for wiping out these creatures sent a massive amount of soot into the atmosphere after crashing into an oil reserve located in Chicxlub, an oil-rich region located in present-day Mexico.
Kaiho's team made this observation by analyzing samples of sedimentary organic molecules collected in Haiti and Spain, according to Tohoku's announcement.
The first location was in Haiti near the impact and the second was in Spain, which was far away from the initial blast zone. Both areas had a similar composition of combusted organic molecules displaying high energy signatures leading the scientists to believe this was a result of the soot from the original asteroid crash.
The team used a global-climate-change model created by Japan's Meteorological Institute to calculate the amount of soot thrust into the stratosphere.
Results revealed that the hydrocarbons found in this soot had possibly led to an extended period of darkness where these elements caused a drastic drop in atmospheric temperature.
Please follow R&D Magazine on LinkedIn
As a result, this induced extreme cooling and drying at different distances from the equator, reported The Guardian. Crocodiles, however, could have survived this event because they would have had river animals as a food source instead of plants, and the more mild cooling effect isn't lethal to these amphibians.
Previous theories have all had a similar consensus regarding a meteor playing a role in this extinction, but this new hypothesis is notable because it provides some insight into how the specific process worked.
Stephen Brusatte from Edinburgh University said in a statement: "What this study does show, very convincingly, is that throwing a lot of soot into the atmosphere can cause very rapid climate change, on the order of a few years."
Kaiho and his group are analyzing other mass extinction events in order to ascertain how they occurred.
Their study was published in the journal Scientific Reports.