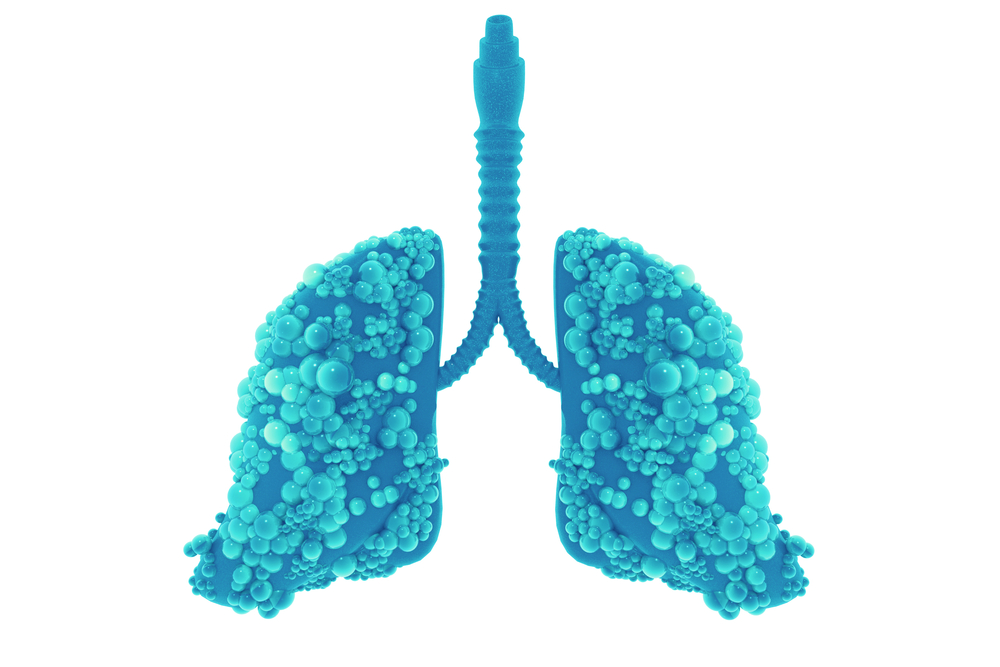 GlaxoSmithKline and Innoviva announced positive data from a study comparing a once-daily long-acting muscarinic antagonist (LAMA) and a long-acting beta agonist (LABA) fixed-dose combination, Anoro Ellipta (umeclidinium/vilanterol 62.5mcg/25mcg; UMEC/VI) and Stiolto Respimat (tiotropium/olodaterol 5mcg/5mcg; TIO/OLO), for symptomatic patients with chronic obstructive pulmonary disease (COPD). These data have been published today in Advances in Therapy1 and are being presented today at the CHEST annual meeting of the American College of Chest Physicians in Toronto, Canada.
The primary endpoint for this eight-week, open-label, cross-over study of 236 patients with COPD was the demonstration of non-inferiority of UMEC/VI compared to TIO/OLO in improving lung function, as measured by trough FEV1 (Forced Expiratory Volume in 1 second) at week eight. This endpoint was met and, furthermore, UMEC/VI demonstrated superiority to TIO/OLO, with a difference in treatment effect of 52mL on trough FEV1 at week eight (UMEC/VI 180mL vs. TIO/OLO 128mL; 95% CI: 28, 77; p<0.001).
Both treatments demonstrated a comparable tolerability and safety profile with an overall incidence of on-treatment adverse events of 25% in the UMEC/VI group and 31% in the TIO/OLO group. The most frequently-reported adverse events were upper respiratory tract infections (UMEC/VI 8%; TIO/OLO 9%), cough (UMEC/VI 1%; TIO/OLO 1%) and diarrhoea (UMEC/VI 1%; TIO/OLO 1%).
Eric Dube, SVP, Head Global Respiratory, GSK said, "Improving lung function is a clear goal in patients with COPD.2 The challenge for healthcare professionals to date has been the lack of differentiation within the LAMA/LABA class. That is why we have conducted this study, as the first in-class head-to-head comparison of two fixed-dose once-daily LAMA/LABAs. These data demonstrate that UMEC/VI (Anoro) provides superior lung function improvements to the comparator TIO/OLO."
Michael Aguiar, CEO of Innoviva said, "COPD is a progressive, chronic disease, affecting over 300 million people worldwide. We believe that these data clearly demonstrate the benefit of Anoro Ellipta versus Stiolto Respimat for symptomatic moderate COPD patients whose primary therapeutic need is additional bronchodilatation and we are very pleased with these results."