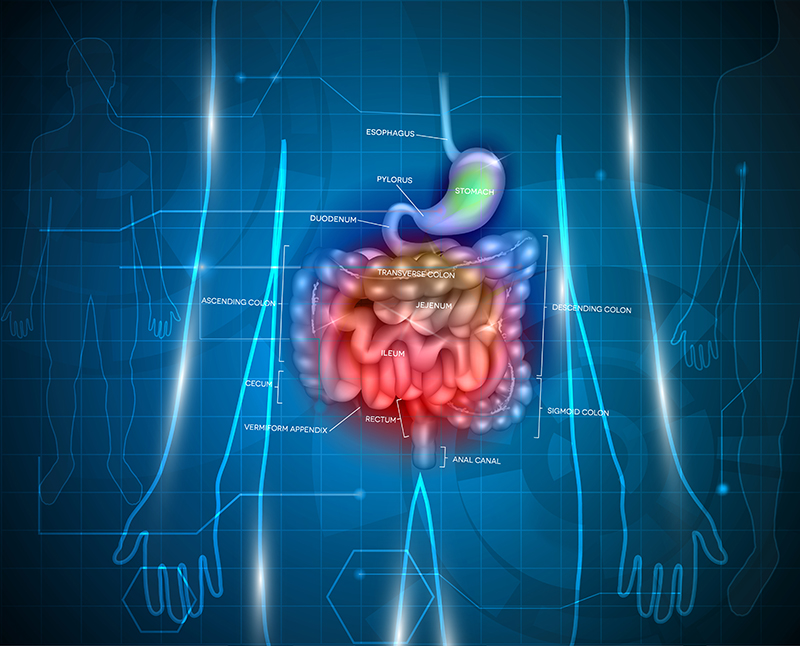 Pfizer announced today findings from the U.S. UC Narrative survey of ulcerative colitis (UC) patients and gastroenterologists (GIs). The U.S. survey findings are an initial analysis of a subset of the UC Narrative global survey, which was developed with input from the Global UC Narrative Advisory Panel. The survey was developed in collaboration with an advisory panel, including the Crohn's & Colitis Foundation. These findings, reflected in the physician survey, suggest that people living with UC are suffering from symptoms that may impact their life choices. The survey indicated that improvements in patient-physician dialogue may have the potential to positively influence disease management.
A total of 301 U.S. UC patients were surveyed online or by telephone between August and October 2017. Patients self-reported that they had been diagnosed with UC and had their diagnosis confirmed by an endoscopic procedure, did not have a colectomy, had visited a GI office in the past 12 months and had taken prescription medication for their UC; patients who reported taking only 5-ASA (5-aminosalicylic acid) medications were excluded. A total of 149 U.S. gastroenterologists were surveyed online between August and November 2017. To qualify for participation, physicians must have seen at least 10 UC patients per month, with at least 10 percent of those patients currently taking a biologic treatment for UC. Patients and physicians who qualified for and successfully completed the survey were compensated for their participation.
Among the 301 patients surveyed, 64 percent (n=194/301) reported that their disease controls their life rather than them controlling their disease.1 Additionally, 63 percent (n=190/301) of patients indicated they often feel like they spend more time in the bathroom than anywhere else.1 Many (69%; n=209/301) indicated they would be a "more successful person" if they did not have UC.1 Some patients (28%; n=85/301) said that they have changed their plans around deciding to adopt, not to have any/more, or delay having children.1
"These survey results highlight the unfortunate reality that some patients accept their symptoms as their way of life with UC," said Michael Osso, President & CEO of the Crohn's & Colitis Foundation. "This underscores the need for patients and gastroenterologists to more effectively communicate about all aspects of the disease."
Altered Lives, Altered Choices
The results from the survey also highlighted how deeply the disease can influence peoples' lives, and suggested that patients appear to accept having UC-related symptoms such as pain or urgency define their new reality.
Strikingly, the survey showed that of the 66 percent (n=198/301) of patients who said they considered their disease to be "controlled with few to no symptoms," more than one-third (39%; n=77/198) reported averaging nine or more trips to the bathroom for any reason other than urination on their worst day, compared to 80 percent (n=159/198) making four or less trips on their best day), and 30 percent (n=60/198) reported experiencing three or more flares in the past 12 months.
66 percent (n=98/149) of GIs said that more than half of their patients believe urgency in going to the bathroom is just part of living with the disease, while 53 percent (n=79/149) said that more than half of their patients believe pain and cramping is just part of living with UC. The impacts of the disease are more than just physical – GIs surveyed agreed that their patients would approach their personal relationships (65%; n=96/149) and career or education (50%; n=74/149) differently if they did not have UC.
Concerns Left Unspoken, Resources Left Untapped
The survey also suggested that patients weren't comfortable discussing some topics with their GIs, and that both patients and GIs wanted more educational and support resources:
The survey found that 34 percent (n=102/301) of patients wished that their gastroenterologist better understood how UC affects their mental health; however, more than 46 percent (n=137/301) said they don't feel comfortable talking about emotional concerns with their gastroenterologist. Likewise, 46 percent (n=139/301) of patients said it was important to them for UC to have less impact on their sex lives and personal relationships, yet 50 percent (n=152/301) said they don't feel comfortable talking to their GIs about these topics.
However, resources like patient advocacy groups, which aspire to close these gaps, aren't always used. Fifty-five percent (n=165/301) of patients said they had ever reached out, been referred to, or relied on information from a patient association. Forty percent (n=59/149) of GIs said having informed resources to provide to their patients would help them improve their relationships with patients; yet 45 percent (n=67/149) of GIs said they recommended patient associations as a source for information and support to less than half of their patients.
"There are millions of people worldwide living with ulcerative colitis. This survey explores some patient and physician perspectives of living with this disease and how it can influence how they communicate," said Tamas Koncz, MD, Chief Medical Officer, Inflammation and Immunology, Pfizer. "These findings underscore that we need to identify new ideas and resources that can help enhance the way patients and physicians understand and communicate their concerns living with UC."
As a next step, the U.S. preliminary findings will be combined with the findings from a survey of nine other countries to reveal additional insights about the impact of ulcerative colitis on a more global scale.
SOURCE: Pfizer