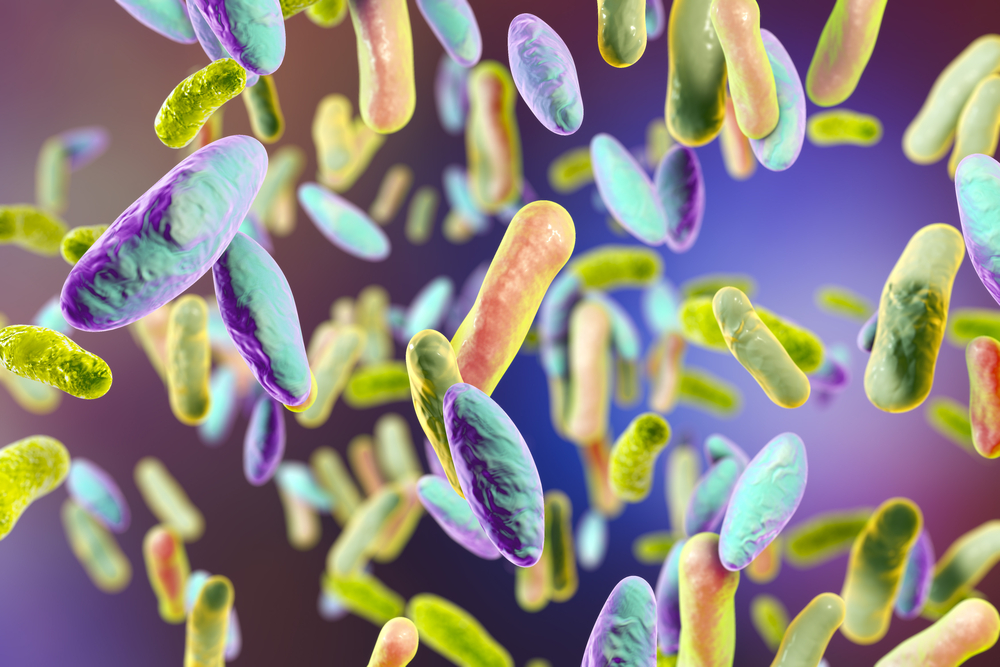 Synthetic Biologics, a late-stage clinical company developing therapeutics that preserve the microbiome to protect and restore the health of patients, today announced positive topline data from its Phase 2b clinical trial for SYN-004 (ribaxamase), the Company's first-in-class oral enzyme designed to protect the gut microbiome from disruption caused by certain intravenous (IV) beta-lactam antibiotics.
The study, a randomized, double-blind, placebo controlled trial of 412 patients, met its primary endpoint of significantly reducing C. difficile Infection (CDI). Preliminary analysis of the data indicated seven confirmed cases of CDI in the placebo group compared to two cases in the ribaxamase treatment group. Patients receiving ribaxamase achieved a 71.4% relative risk reduction (p-value=0.045) in CDI rates compared to patients receiving placebo. Adverse events reported during this trial were comparable between treatment and placebo arms.
Synthetic Biologics is also in the process of analyzing data from several exploratory endpoints that were designed to evaluate ribaxamase's ability to protect the gut microbiome from colonization by opportunistic bacteria such as C. difficile and other antibiotic-resistant pathogens. Preliminary analysis of the data demonstrated a significant reduction in new colonization by vancomycin-resistant enterococci (VRE) for patients receiving ribaxamase compared to placebo (p-value=0.0002). With agreement from the FDA, the study included a secondary endpoint to assess ribaxamase's capacity to decrease the incidence of antibiotic-associated diarrhea from all causes. Preliminary analysis of the data suggested a trend towards such a reduction (p-value=0.13), which was due, for the most part, to the reduction of CDI.
These data are consistent with ribaxamase's mechanism of action designed to protect and preserve the natural balance of the gut microbiome from the unintended effects of IV antibiotic use. The Company expects to share additional results from these exploratory endpoints as they become available later this year, including results focused on ribaxamase's ability to prevent the emergence of antimicrobial resistance in the gut microbiome.
"These trial results provide a compelling demonstration of the potential of ribaxamase to help address the serious health impacts associated with CDI and infections from other opportunistic bacteria resulting from dysbiosis of the gut microbiome," said Joseph Sliman, MD, SVP, Clinical and Regulatory Affairs. "More than 453,0001 patients are diagnosed with CDI annually in the U.S., resulting in approximately 29,0001 deaths as well as significant and sometimes prolonged illness. Ribaxamase has the potential to shorten hospital stays, diminish morbidity and mortality and reduce the emergence of antibiotic-resistant organisms in the gut microbiome by protecting patients from primary C. difficile infection resulting from IV antibiotic use."
In addition to causing significant suffering and mortality, CDI adds an estimated economic burden of nearly $1.5 billion1 to the healthcare system each year, which could potentially be reduced with an effective therapeutic.
"The reduction in the relative risk of CDI represents a significant milestone in the clinical development of ribaxamase and we believe provides further validation for our approach to advancing cutting edge microbiome science," said Jeffrey Riley, President and Chief Executive Officer. "These findings also help further our goals to bring the first ever microbiome-focused therapeutic to patients and to help illuminate the potential of this drug class to address serious diseases and public health concerns. We expect to share additional data from exploratory endpoints in the coming months and look forward to continuing ongoing and productive discussions with both the FDA and CDC on the protocol for Phase 3 pivotal trials for ribaxamase."
Synthetic Biologics is also continuing to prepare for the initiation of pivotal Phase 2b/3 clinical trials for SYN-010, the Company's proprietary, modified-release formulation of lovastatin lactone designed to treat the underlying cause of irritable bowel syndrome with constipation (IBS-C).