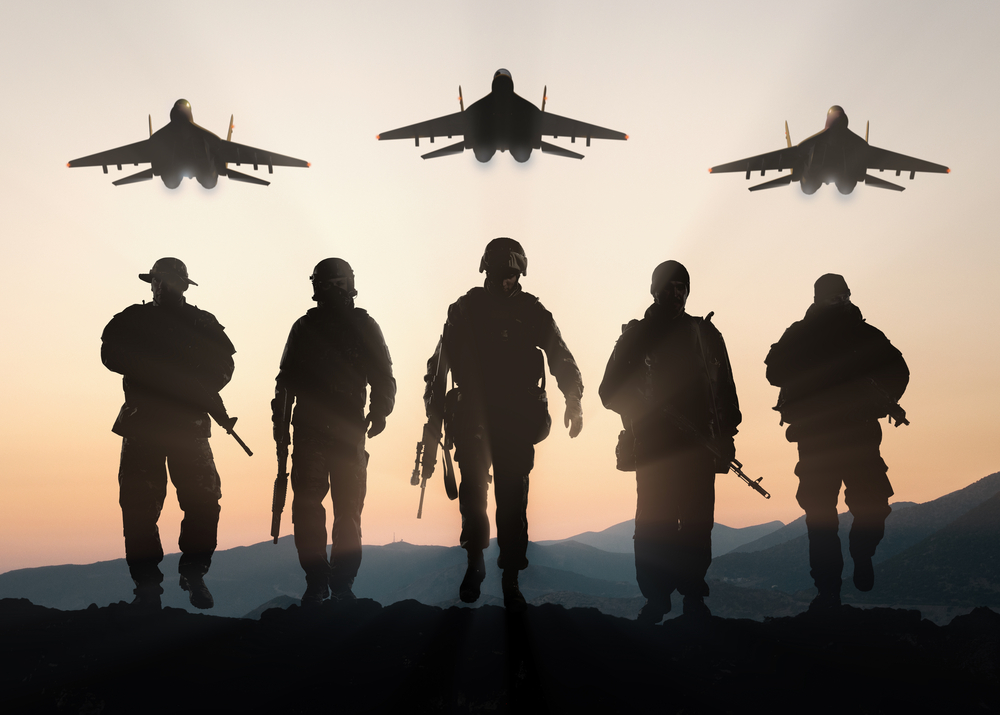 The future of the U.S. military may be focused on artificial intelligence (A.I.), an effort that could improve cybersecurity, precision weaponry and other military functions.
A recent report from the Harvard's Belfer Center for Science and International Affairs states that advancements in the last five years have made it possible for the U.S. military to expand its use of A.I. in the near future— but only if certain questions are addressed first.
"Though the United States military and intelligence communities are planning for expanded use of A.I. across their portfolios, many of the most transformative applications of A.I. have not yet been addressed," the report, written by Greg Allen and Taniel Chan, states. "We propose three goals for developing future policy on A.I. and national security: preserving U.S. technological leadership, supporting peaceful and commercial use and mitigating catastrophic risk."
The researchers examined nuclear, aerospace, cyber and biotech opportunities to develop recommendations for national security policy involving A.I .funding and investment, specific research focuses and priorities, as well as how to support the peaceful use of the technology and manage the catastrophic risks.
In the report, Admiral Mike Rogers, the director of the National Security Agency and Commander of U.S. Cyber Command, explained why he is confident that the future of cybersecurity will involve A.I.
"Artificial Intelligence and machine learning—I would argue—is foundational to the future of cybersecurity […] We have got to work our way through how we're going to deal with this," Rogers said. "It is not the if, it's only the when to me."
There will be pros and cons to the adaption of A.I. in military operations. The researchers said A.I. could increase the number of sources in intelligence operations to discern the truth, but also make it easier for subjects to lie persuasively.
"A.I.-enhanced forgery of audio and video media is rapidly improving in quality and decreasing in cost," the researchers write. "A.I.-generated forgeries will challenge the basis of trust across many institutions."
An area of particular focus is on robotics, which can make use of technologies that do not exist in nature, including radar, explosives, ballistics and digital telecommunications.
"We argue that the use of robotic and autonomous systems in both warfare and the commercial sector is poised to increase dramatically," the report states. "Initially, technological progress will deliver the greatest advantages to large, well-funded and technologically sophisticated militaries, just as Unmanned Aerial Vehicles and Unmanned Ground Vehicles did in U.S. military operations in Iraq and Afghanistan.
"As prices fall, states with budget-constrained and less technologically advanced militaries will adopt the technology, as will non-state actors."
The researchers go on to say that terrorist organizations are also adapting to the new technology.
"ISIS is making noteworthy use of remotely-controlled aerial drones in its military operations," the report states. "In the future they or other terrorist groups will likely make increasing use of autonomous vehicles."
A.I.-enabled technology— including long-range drone package delivery— could give weaker states and non-state actors, including terrorist organizations, access to a type of long-range precision strike capability.
The military has utilized partially autonomous and intelligent systems since at least World War II but only recently begun to implement machine learning and A.I.
According to the report, the U.S. government has sponsored several studies recently on the future of A.I. and its implications for governance and national security.
According to the Boston Consulting Group, between 200 and 2015 the worldwide spending on military robotics tripled from $2.4 billion to $7.5 billion and is expected to more than double again to $16.5 billion by 2025.
The Artificial Intelligence and National Security was conducted on behalf of the U.S. Intelligence Advanced Research Projects Activity, an organization within the Office of the Director of National Intelligence.