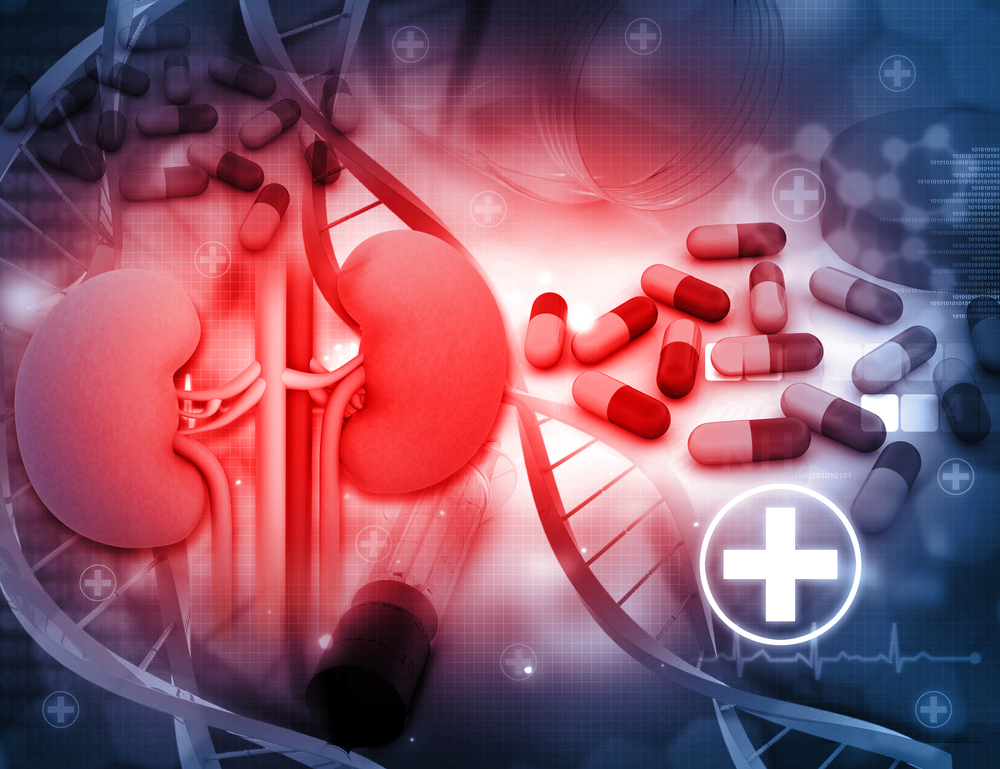 Third Rock Ventures announced the launch of Goldfinch Bio, a company focused on discovering and developing precision therapies for patients with kidney disease. Goldfinch was launched with $55 million in Series A financing to translate breakthroughs in genetics and kidney biology to lead a new era of therapeutic development targeting the molecular basis of progressive kidney diseases.
Kidney disease has emerged as a global epidemic that affects up to one in nine people worldwide. Advances in kidney transplantation and dialysis over half a century ago extended life for patients with kidney failure, yet the standard of care for patients with kidney disease remains inadequate, and there is an urgent need for new treatment options. Recent discoveries have provided groundbreaking insights into the biological mechanisms linked to kidney disease, and Goldfinch has assembled an integrated product engine to enhance this foundational knowledge and rapidly translate new discoveries into novel treatments for patients.
The company is led by a world-class team of scientists and clinicians at the forefront of kidney biology and genetics. Company co-founder Peter Mundel, M.D., formerly on the faculty at Harvard Medical School, has joined Goldfinch as the Senior Vice President of Biology. Jean-Christophe Harmange, Ph.D., is the Senior Vice President of Drug Discovery. Clinical geneticist and Third Rock venture partner Phil Reilly, M.D., J.D., will serve as the company's interim Chief Medical Officer. Third Rock partner Neil Exter will serve as interim Chief Operating Officer. Abbie Celniker, Ph.D., a partner at Third Rock Ventures and 30-year industry veteran, will lead the company as interim Chief Executive Officer.
"Current treatment options for patients with progressive kidney disease are often off-label, non-specific, and carry significant toxicities," Dr. Celniker said. "By building on recent breakthroughs from our founders to better understand the molecular processes of kidney disease, we see a unique opportunity to spur a renaissance in the discovery and development of new therapies to treat the underlying causes of disease. To accomplish this, Goldfinch has brought together the leading scientists, clinicians, and drug hunters behind a common goal to create the first precision therapies for patients with kidney disease."
Goldfinch's Product Engine
Goldfinch has developed a product engine that integrates genetic, genomic and biological tools to identify and validate novel drug targets and inform treatment strategies focused on molecularly defined patient groups.
The foundation of Goldfinch's approach will be a comprehensive patient registry designed to collect and integrate genomic and deep phenotypic data, empowering the discovery of molecular drivers of kidney disease. Using state of the art biological tools, Goldfinch will focus on actionable targets for intervention, and develop precision therapies for genetically stratified patient groups.
Goldfinch will initially focus on indications where there is a known genetic component, including focal segmental glomerulosclerosis (FSGS) and polycystic kidney disease (PKD), two conditions for which there are no FDA-approved therapies. Beyond these orphan indications, the company will also apply a molecular understanding of disease mechanisms to identify and treat relevant subgroups among the broader population of patients with chronic kidney disease.
Experienced team brings together cross-disciplinary expertise
Goldfinch's internal team is working alongside a founding team of leading experts in genetics, genomics, and kidney biology with diverse, world-renowned scientific careers and a singular commitment to improve patients' lives. The company's scientific founders are:
Joseph Bonventre, M.D., Ph.D., Brigham and Women's Hospital, Harvard Medical School
Friedhelm Hildebrandt, M.D., Boston Children's Hospital, Harvard Medical School
Daniel MacArthur, Ph.D., Broad Institute of MIT and Harvard, Massachusetts General Hospital, Harvard Medical School
Peter Mundel, M.D., Senior Vice President of Biology, Goldfinch Bio
Stefan Somlo, M.D., Yale School of Medicine
In addition, Anna Greka, M.D., Ph.D., of the Broad Institute of MIT and Harvard, Brigham and Women's Hospital and Harvard Medical School, will serve as a scientific advisor to the company.
"This is a transformational moment in nephrology, when it is finally possible to create therapies that alter the fundamental disease biology and prevent its progression," said Dr. Mundel. "I am thrilled to join Goldfinch to help make this vision a reality, and to make a lasting difference for patients in need."