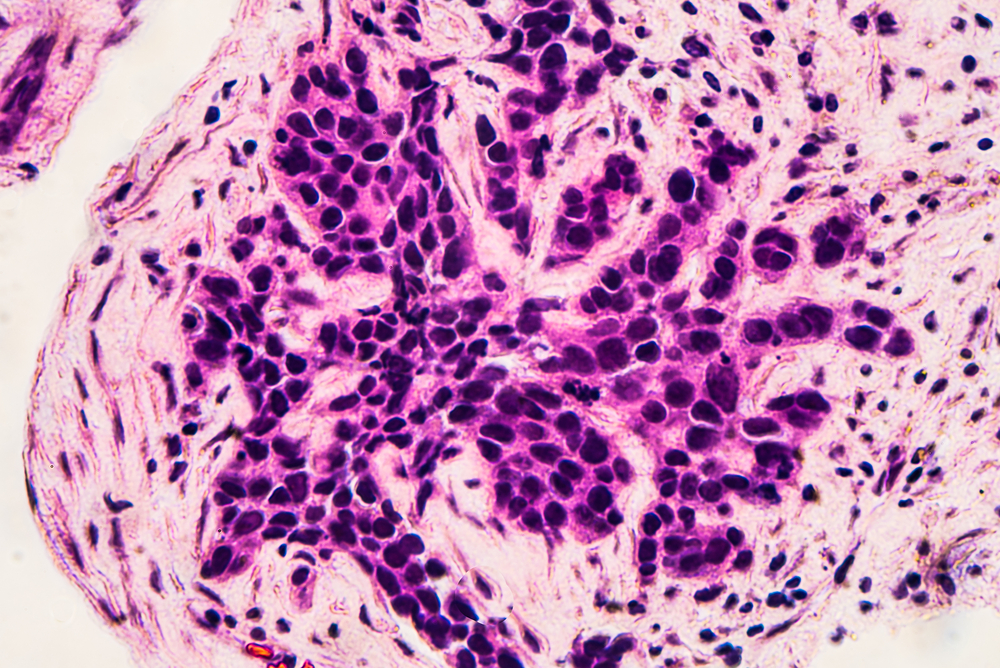 A pair of scientists from the Florida campus of The Scripps Research Institute (TSRI) have been awarded up to $3.3 million from the National Cancer Institute of the National Institutes of Health (NIH) to create the next generation of breast cancer treatments for the thousands of patients whose current treatment options are limited.
Ben Shen, TSRI professor and co-chair of the Department of Chemistry, and Christoph Rader, TSRI associate professor in the Department of Immunology and Microbiology, will co-lead the new five-year study.
The researchers aim to develop a potent type of therapy known as an antibody-drug conjugate (ADC). This new class of anti-cancer drugs combines the specificity of antibodies, which attack only cells they recognize, with a highly toxic payload designed to kill specific cancer cells with far greater efficiency than most currently available treatments. So far, only three of these combination therapies have been approved by the U.S. Food and Drug Administration (FDA).
The new ADC approach targets HER2-postive and ROR1-positive breast cancers, which are often aggressive and harder to treat with conventional chemotherapy and hormone drugs.
The new grant builds on the work done in both the Shen and Rader labs.
Shen and his colleagues recently uncovered a new class of natural products called tiancimycins, (TNMs) which kill selected cancer cells more rapidly and more completely compared with the toxic molecules already used in FDA-approved ADCs.
Rader, who has spent most of his scientific career at TSRI and the NIH, has been studying and developing site-specific ADCs to treat cancer.
"This grant matches my lab's work on advancing antibody engineering and conjugation technologies with the world-class natural product-based drug discovery in Ben Shen's lab," Rader said. "It's precisely what I came to Scripps Florida for: to build new molecules at the interface of chemistry and biology that can advance medicine. I'm very pleased that the NIH continues to invest in our ideas."
Since HER2 and ROR1 expression is highly complementary, the new collaboration could provide new treatment options for at least 50 percent of breast cancer patients, Shen noted.
"At Scripps Florida we not only do great science, but we have even greater opportunities to collaborate on projects like this," Shen added. "The combination of Christoph Rader's antibody technology and the tiancimycins, which have been proven to be exquisitely potent, should produce an antibody drug conjugate that we hope to move very quickly into the clinic."