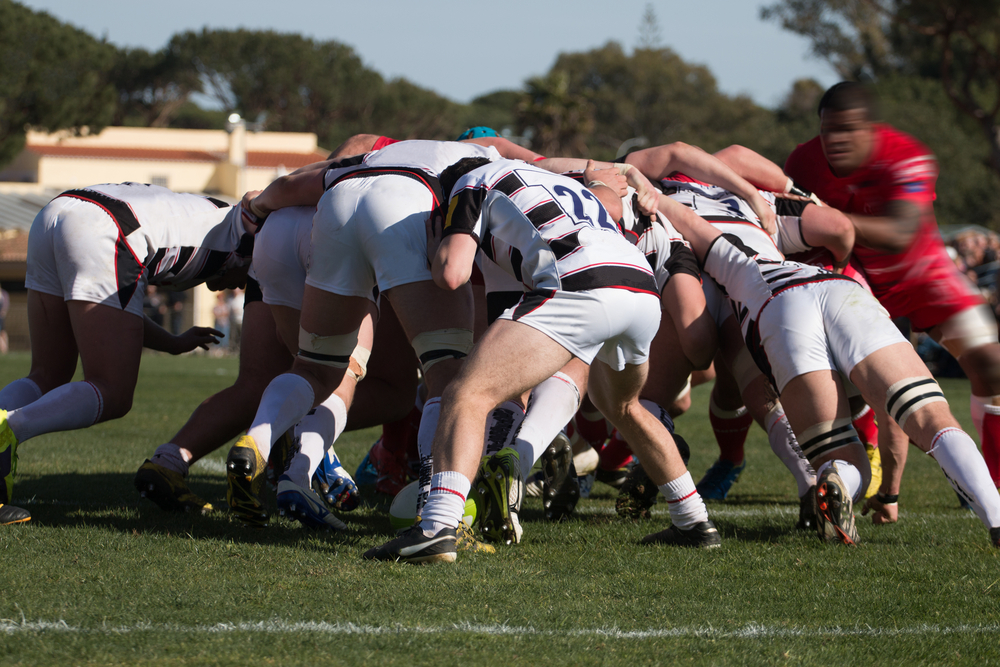 Aggressive hits in rugby—while they may excite fans—take a significant toll on the player's health.
A team of bioengineers from Trinity College Dublin are working to make the violent sport safer. They are conducting 3D motion analysis lab trials with professional rugby players and model-based image-matching techniques to identify the effect tackling has on different points on the body. Based on their findings, they've recommended that lower trunk tackles significantly reduce the risk of head injury assessments (HIA).
"The physical and high-impact nature of rugby union has made head injuries and long-term brain health a concern, and the 2016-17 English Premiership rugby union season was the sixth consecutive one in which concussion was the most commonly reported match injury—contributing to 22 percent of all match injuries during that season," Ciaran Simms, an associate professor at Trinity College Dublin's School of Engineering and Centre for Bioengineering, said in a statement.
"Our findings have helped us better understand the mechanisms of head impacts in rugby union and resulted in these recommendations, which we hope may guide prevention strategies and reduce head injury assessment risks for athletes."
The researchers measured resultant head kinematics and compared the measurements with concussion injury thresholds. The bioengineers discovered that high-impact tackles to the upper trunk with no head contact can cause the ball carriers head motion similar to what is reported for concussion injuries.
However, the computer modeling and motion analysis lab trials found that tackling to the mid and lower body trunk could reduce the injuries by 50 percent.
According to the study, 74 head injury assessments and 965 control tackles were categorized based on the tackle direction, tackle type and tackle height. The relative risk was then calculated for each tackle height.
The researchers believe they have comprised a set of game recommendations that may significantly reduce head injuries, including concussions, in the sport. The recommendations include making contact at the lower trunk, taking shorter, faster steps when approaching the ball carrier, avoiding planting feet, among others.
"Our focus was to ensure that the findings had a practical relevance on the field," Gregory Tierney said in a statement. "Upper trunk tackles were identified as a risk factor for direct head impacts for tacklers and high inertial head kinematics [head motion from impacts to the body] for ball carriers. Tackling at the upper trunk of the ball carrier should be discouraged. Instead, coaching strategies should place emphasis on tackling at lower head injury assessment risk body regions such as the lower trunk."
The study was published in the Journal of Science and Medicine in Sport.