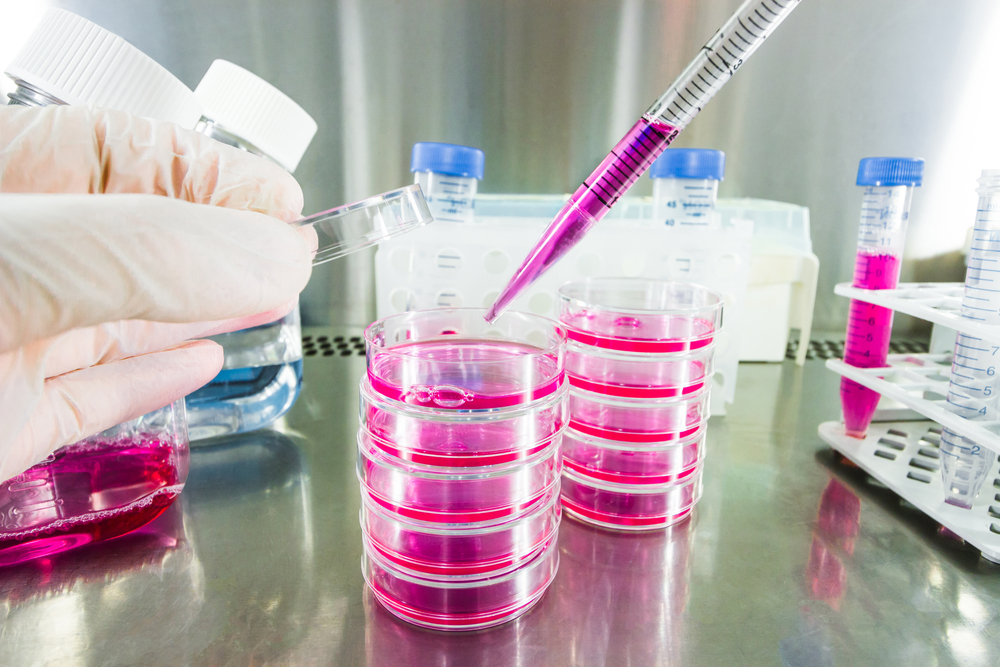 The National Cancer Institute has selected UT Health Cancer Center to become one of nine institutional members of the NCI's elite Cancer Systems Biology Consortium. UT Health's selection includes a five-year, $9.1 million grant to lead a group of more than 20 experimental and computational scientists from six institutions to study the broad, biological mechanisms of breast and prostate cancer.
The NCI consortium includes Stanford, Yale, MIT, Columbia, University of California at San Francisco, University of Utah, Memorial Sloan Kettering Cancer Center and Oregon Health & Science University.
The Cancer Systems Biology Consortium (CSBC) Research Center at UT Health will be led by Tim Huang, Ph.D., chair and professor of molecular medicine and interim director of the UT Health Cancer Center, and Victor Jin, Ph.D., associate professor of molecular medicine. UT Health Cancer Center formerly was called the Cancer Therapy & Research Center.
As a research center, UT Health will coordinate the studies and provide core facilities, such as data collection, biological sample storage and analysis, and computational analysis. Researchers from Ohio State University and Baylor College of Medicine have a major research project through the UT Health research center, which also includes scientists from UT San Antonio (UTSA), Duke University and the University of Vermont.
"The center's main area of research is to use all the technology available to study how cells are biologically programmed to initiate cancer in hormone-resistant breast and prostate cancers," Dr. Huang said. "Previous studies suggest that complicated, large-scale genomic interactions involving DNA-protein complexes are an underlying cause of patients resisting anti-hormonal therapies for breast and prostate cancer.
"Investigating the three-dimensional architecture of these cellular complexes will yield a better understanding of drug resistance in hormone-driven cancers and may pave the way to new, individualized therapies that will counteract this resistance," he explained.
Dr. Jin will oversee all aspects of computation modeling and data management and communications among the research partners.
He and Dr. Huang are co-leading a project focusing on three-dimensional transcriptional regulation as well as computational modeling in nucleosome regulation in cancer progression. Dr. Jin also is responsible for managing the core of data analyses and management. Additional researchers and their projects include:
Zhijie "Jason" Liu, Ph.D.
Dr. Liu, is the experimental project leader in Project 1. A molecular biologist at UT Health, he will study the changes of DNA regulatory elements that are controlled by sex hormones in either breast or prostate cancer. Dr. Liu is an expert on various genomic high-throughput assays, and he will use these cutting-edge technologies to characterize the dynamic assembly of enhancer activation machinery during cancer hormone resistance progression.
Jianhua Ruan, Ph.D.
Dr. Ruan, from the UTSA computer science department, will work closely with Dr. Liu on computational modeling of mega-genomic assemblies and their function during cancer progression. He will build efficient and effective computational tools to analyze and model the vast amount of data generated in this project. With these tools, Drs. Ruan and Liu will characterize and compare regulatory networks between hormone-resistant and hormone-sensitive cancers, and develop machine learning algorithms that can utilize the derived network features to predict patient response to endocrine therapies.
Chun-Liang Chen, Ph.D.
Dr. Chen from UT Health will be involved in developing methods for isolation and ex vivo expansion of circulating tumor cells (CTCs) for single-cell epigenome analysis. During metastasis that leads to cancer fatality, tumor cells are shed into the bloodstream and colonized in distant organs. The expanded CTCs will open an important window to understanding the metastatic epigenetic mechanism of cancer, and will facilitate high-throughput drug susceptibility screening for precision personalized medicine.
Nameer Kirma, Ph.D.
Dr. Kirma, who also is from UT Health, will lead the outreach core of the NCI U54 grant at the San Antonio site. The goals of the core are to enhance the awareness and knowledge of cancer systems biology, recruit next-generation trainees interested in genomics studies, and expand the scope of early-stage and established investigators to engage in whole-genome scale studies as part of their research portfolio. This includes seminar series, annual symposia, workshops and summer research programs that will provide didactic and practical training of novel technologies and advances in genomic interactions in cancer. The outreach program will promote the development of a new generation of scientists, focusing on underserved populations, to advance cancer-related studies at the systems/whole-genome level.
Virginia Kaklamani, M.D., and Michael Liss, M.D.
Dr. Kaklamani is a leader of the Breast Cancer Program and Dr. Liss is a urologist at UT Health Cancer Center. As clinical investigators, both will closely work with the basic scientists within the CSBC Research Center and provide a resource of cancer patient samples for the validation of therapeutic targets and for facilitating the translational studies.