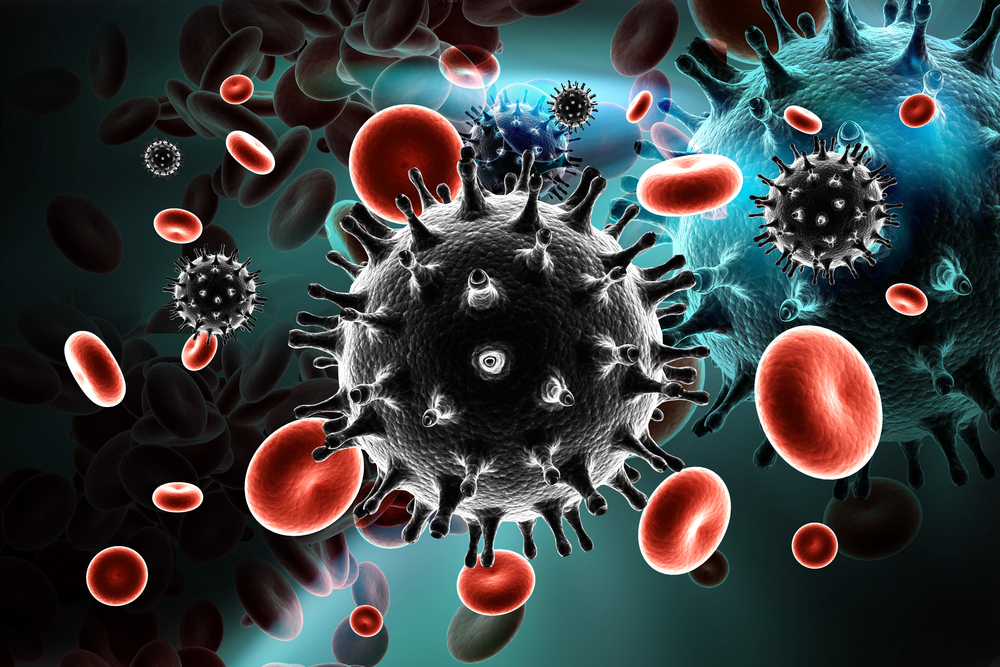 ViiV Healthcare, the global specialist HIV company majority-owned by GSK, with Pfizer Inc. and Shionogi Limited as shareholders, today announced detailed study results from its phase III programme evaluating the safety and efficacy of switching virologically suppressed patients from a three- or four-drug antiretroviral regimen to a two-drug regimen of dolutegravir (ViiV Healthcare) and rilpivirine (Janssen Sciences Ireland UC). Headline results were announced in December 2016 and detailed study results are being presented at the annual Conference on Retroviruses and Opportunistic Infections in Seattle.
Use of dolutegravir and rilpivirine as a two-drug regimen for HIV-1 maintenance therapy is investigational and not approved anywhere in the world.
The dolutegravir and rilpivirine regimen achieved non-inferior viral suppression (HIV-1 RNA <50 copies/millilitre) at 48 weeks compared with a three- or four-drug regimen in both pooled and individual analyses of the SWORD 1 and SWORD 2 studies (current antiretroviral therapy (CAR) 485/511 (95%), dolutegravir + rilpivirine 486/513 (95%) [adjusted difference -0.2% (95% CI: 3.0%, 2.5%%], pooled analysis]). Virologic suppression rates were similar between treatment arms. The median duration of antiretroviral treatment was just over four years at the time of entry into the studies. The most commonly reported (>5%) adverse events in the dolutegravir and rilpivirine arm were nasopharyngitis, headache, diarrhoea and upper respiratory tract infection. For the CAR arm, the most commonly reported adverse events were nasopharyngitis, upper respiratory tract infection, back pain, headache and diarrhoea. The studies are ongoing for 148 weeks.
John C Pottage, Jr, MD, Chief Scientific and Medical Officer, ViiV Healthcare, commented, "The results from these studies may change our understanding of how HIV can be managed. For more than 20 years we thought that three or more drugs were required to maintain virologic suppression, but the SWORD studies provide compelling data that suppression may be maintained with a two drug regimen of dolutegravir and rilpivirine. These data mark an exciting first step towards making two drug regimens a reality in HIV treatment. We are planning regulatory submissions for this two-drug regimen as a single tablet in 2017."
The programme comprises two studies with over 1000 patients who previously achieved viral suppression on a three- or four-drug (integrase strand transfer inhibitor [INSTI]-, non-nucleoside reverse transcriptase inhibitor [NNRTI]-, or protease inhibitor [PI]-based) antiretroviral regimen. These patients were randomised to either stay on their three- or four-drug regimen or switch to a dolutegravir and rilpivirine regimen.
Virologic failure rates were <1% in the dolutegravir and rilpivirine arm and 1% in the three- or four- antiretroviral-drug arm. No INSTI resistance-associated mutations were reported.
The overall rate of serious adverse events was comparable between treatment groups (dolutegravir + rilpivirine: 27, CAR: 21). As would be expected when switching from a stable regimen to a new regimen, more adverse events were reported and led to withdrawal from the study in the dolutegravir and rilpivirine arm compared to the CAR arm (dolutegravir + rilpivirine: 21, CAR: 3).
The safety profiles for dolutegravir and rilpivirine in these studies were consistent with the product labelling for each medicine.