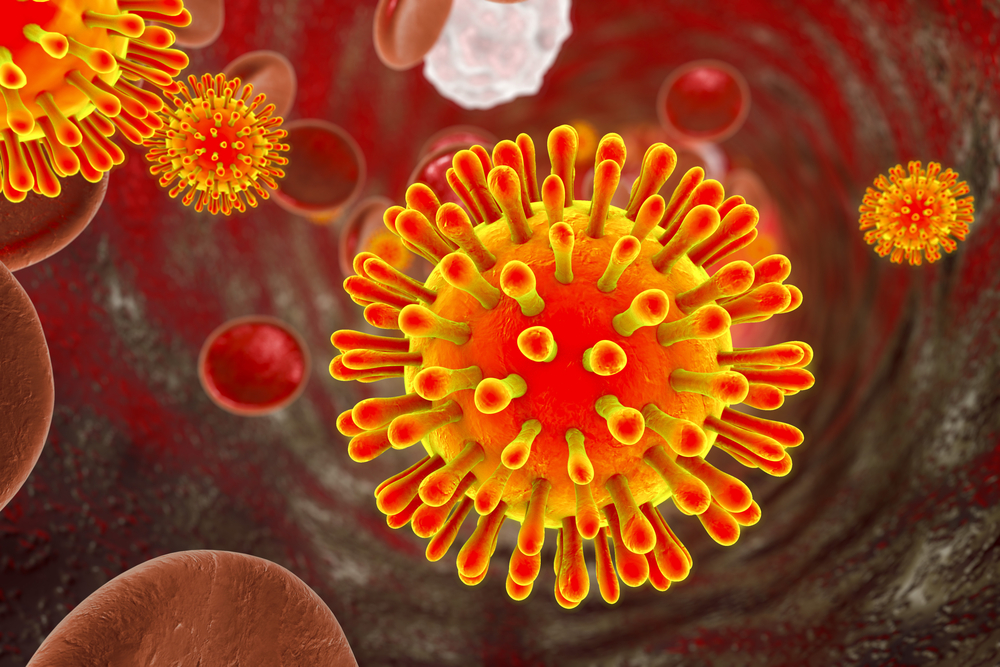 ViiV Healthcare, the global specialist HIV company majority owned by GSK, with Pfizer Inc. and Shionogi Limited as shareholders, announced results from the phase III BRIGHTE study of fostemsavir in heavily treatment-experienced (HTE) patients with HIV-1 infection. Following one week of treatment, HTE patients receiving fostemsavir added to a failing regimen experienced a greater reduction in HIV-1 viral load compared to patients receiving placebo, demonstrating statistical superiority of fostemsavir over placebo (0.79 log10 c/mL vs 0.17 log10 c/mL; p<0.0001).
After one week of blinded, randomised treatment, all patients received fostemsavir and an optimised background regimen. 54% of patients in the randomised cohort achieved virologic suppression (<40 c/mL) at 24 weeks of treatment with fostemsavir plus optimised background therapy. Most patients who received fostemsavir experienced at least one adverse event by week 24; the most frequently reported Grade 2-4 adverse events related to fostemsavir treatment were transient headache (2%), diarrhoea (2%) and nausea (4%).
"The results of the BRIGHTE study are very promising. Patients who participated in this study were failing their current antiretroviral regimens and had very limited treatment options left upon entry into the study, and the addition of fostemsavir to their failing regimen resulted in meaningful reductions in viral load at one week." said John C Pottage, Jr, MD, Chief Scientific and Medical Officer, ViiV Healthcare. "Fostemsavir is a first-in-class attachment inhibitor, specifically developed for heavily treatment-experienced patients and is representative of ViiV Healthcare's commitment to developing innovative medicines for all people living with HIV".
Following ViiV Healthcare's acquisition of fostemsavir, manufacturing is being transitioned to GSK sites, and plans for regulatory submissions will be dependent on collection of data required to support this change. Regulatory submissions are currently anticipated to take place in the 2019/2020 timeframe.
The adverse events and serious adverse events reported in the BRIGHTE study were generally reflective of the study population's advanced disease state (severely immune-compromised with median BL CD4= 80 cells/µ). Seventeen deaths occurred by the week 24 database lock; most related to progression of AIDS.
BRIGHTE (NCT02362503) is a two-cohort (Randomised and Non-Randomised), phase 3 clinical trial evaluating the safety and efficacy of the HIV-1 attachment inhibitor fostemsavir in heavily treatment-experienced adults with HIV-1 infection. 371 enrolled patients had documented resistance, intolerability, and/or contraindication to all antiretroviral (ARV) agents in at least four of the six available ARV classes. Patients in the Randomised Cohort had to have one but no more than two fully active ARV classes remaining at baseline and were unable to form a viable antiretroviral regimen out of their remaining agents. These patients were randomised 3:1 to add blinded fostemsavir or blinded placebo (n=272) to their current failing regimen for eight days of functional monotherapy. Patients without any remaining fully active approved ARVs (n=99) were assigned to the Non-Randomised Cohort and received open-label fostemsavir plus optimised background therapy on Day 1. The primary endpoint of the study was mean change in log10 HIV-1 RNA between Day 1 and Day 8 for the Randomised Cohort. Beyond the eight-day blinded period, all patients in the Randomised Cohort received open-label fostemsavir plus optimised background therapy. Key secondary endpoints include durability of response at Weeks 24, 48 and 96, as well as safety and emergence of viral resistance.
About fostemsavir
Fostemsavir (GSK 3684934, previously BMS-663068) is a first in class, HIV-1 attachment inhibitor that blocks viral attachment to CD4 by binding to gp120, acting at the first step of the viral life cycle.