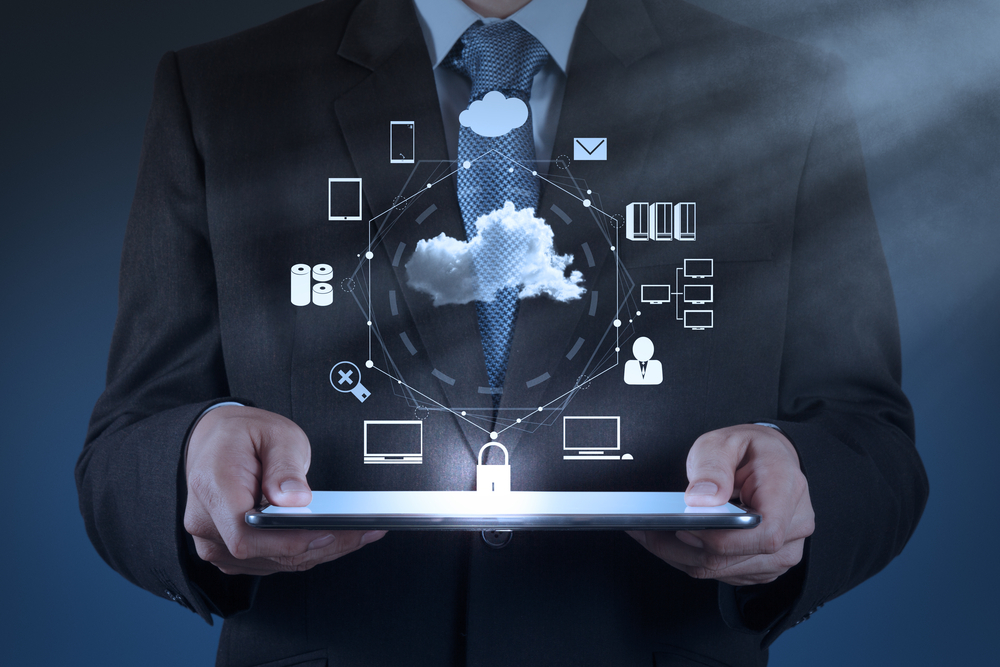 Today at CiscoLive, Cisco's annual IT and communications conference, IBM announced that companies using Cisco UCS servers can now manage their data intensive workloads securely and efficiently on-premises with the IBM Cloud Object Storage (COS) System, now available as a VersaStack Solution for Cloud Object Storage. This pre-validated, tested and supported solution is designed to offer modern, flexible storage for unstructured data for use cases such as active archive, backup, content repository, enterprise collaboration and cloud application development.
Businesses rely on a variety of storage architectures, including file and block storage for traditional workloads and performance-centric applications. Today's organizations are increasingly adding object storage for its massive scalability, cost efficiency and ability to manage rich, user-definable metadata.
IBM and Cisco have collaborated to simplify and speed object storage adoption for customers with the VersaStack Solution for Cloud Object Storage. The combination of the Cisco UCS S3260 Storage Server, C220 Rack Servers and Cisco Nexus 9K switches with IBM Cloud Object Storage System is ideal for data intensive workloads, supporting IT organizations with an easily scalable solution.
Customers can use their same on-premises Cisco hardware and server management tools to add IBM Cloud Object Storage to their current IT environments, allowing them to manage their data – from petabyte to exabyte scale – with reliability, security, availability and disaster recovery – all without replication. This new offering will modernize storage access, so that when clients are ready to extend their workloads into a hybrid cloud storage environment, the processing and tools are already in place for them to use their IBM Cloud Object Storage software, in either a private or hybrid cloud environment.
"The growth of unstructured data in the enterprise is driving the need for a highly scalable, cost effective storage architecture," said Satinder Sethi, vice president, data center solutions, Cisco. "Cisco UCS S-Series Storage Servers are built to deliver rapid scalability and performance coupled with maximum investment protection through multi-generational system design. Cisco is collaborating with IBM to extend VersaStack with a new cloud object storage solution, that is built on UCS S3260 storage server, 40G fabric and IBM Cloud Object Storage that can scale from terabytes to petabytes in minutes."
IBM Cloud Object Storage redefines the availability, security and economics of data storage, requiring less storage, power, floor space, personnel and cost than traditional storage options. It complements IBM's high and medium-performance flash and disk storage options, available for Cisco customers via IBM VersaStack, by providing a different kind of storage environment – one that is built for cloud native applications; unstructured data like video, audio, image and documents; and archive and other data protection needs.
IBM takes a "software-defined/hardware-aware" approach to object storage. IBM Cloud Object Storage provides information about the status of both the logical and physical elements of the system in one view. This includes statistics on the health of disk drives, fans, NICs and the temperature of major system components. Intelligence delivered in the IBM COS Manager makes it easy for a single administrator to manage 10s of petabytes of storage, which can significantly lower the total cost of ownership for large scale object storage systems.
"At IBM, we want to make it easy for organizations to adapt their IT environments when business needs change," said Phil Buckellew, general manager, IBM Cloud Object Storage. "Providing IBM Cloud Object Storage for Cisco hardware customers does just that – it allows them to use their existing investments to gain massive scalability for large volumes of data or changing business needs, with the option to extend into the IBM Cloud if and when it makes sense for them."
The VersaStack Solution for Cloud Object Storage is backed by a Cisco Validated Design (CVD), which provides guidance on design and deployment of the solution, enabling Cisco customers and channel resellers to repeat the successful approaches they have taken with other Cisco validated solutions and seamlessly add object storage to their IT tool kit. It also simplifies the integration process for Cisco customers, who can now use their existing Cisco purchasing agreements and support structure to implement a flexible IBM Cloud Object Storage environment.
The VersaStack Solution for Cloud Object Storage is available now, joining a growing family of VersaStack solutions jointly developed by IBM and Cisco. VersaStack solutions now have 19 validations (combined CVDs and Redbooks), enabling IBM and Cisco's joint customers to address a wide range of workloads and use cases.