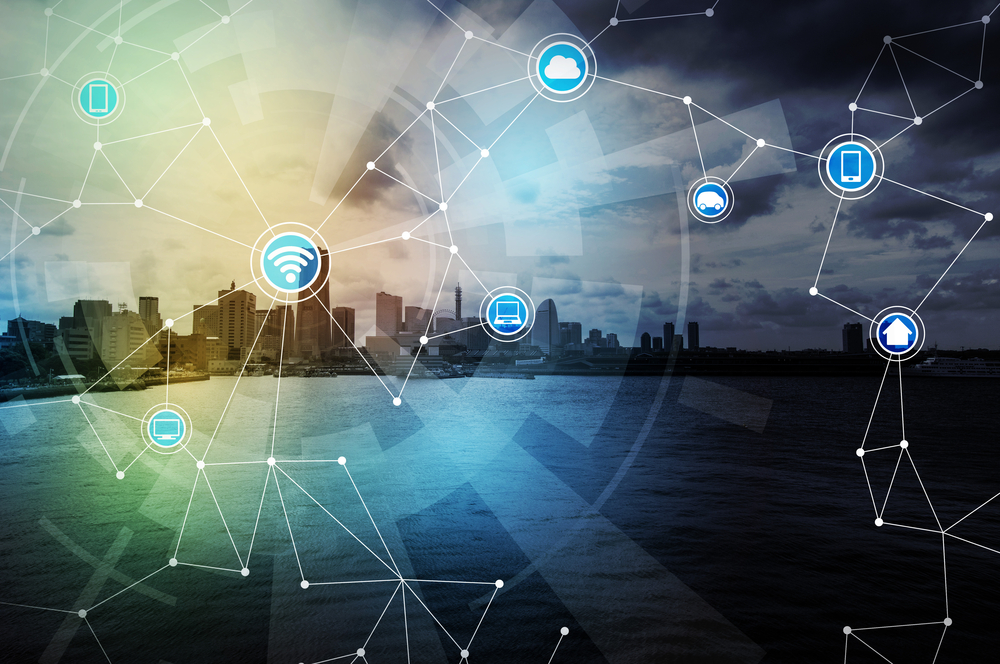 Mobike, the world's largest smart bike sharing service, plans to use IoT solutions from AT&T and Qualcomm Technologies, Inc., to support its station-free smart bikes in the U.S.
AT&T's 4G LTE connectivity combined with Qualcomm Technologies' LTE IoT modems and Mobike's smartphone app will let users easily locate, unlock, and securely pay for the nearest Mobike. At the end of their ride, users will be able to return the bike to a designated "Mobike Preferred Location" or any regular bike parking area.
Mobike currently manages more than 7 million smart bikes across 160-plus cities globally.
These bikes feature Mobike's smart lock. This is enabled by the Qualcomm® MDM9206 global multimode LTE IoT modem which supports extended battery life, deeper coverage for connectivity in challenging conditions and mobile IoT applications. LTE IoT connectivity and the integrated GNSS position-location capability in the modem help Mobike customers identify an available bike, quickly unlock the smart lock and assist with real-time management. All while providing continuous monitoring of the bike's status.
Since the entire fleet is GPS-enabled, Mobike can get bikes to the locations where they are needed most. The AT&T network will let Mobike capture detailed usage data from every bike, which is needed for this dynamic management. During high demand, Mobike can even offer app users incentives to move bikes from more remote locations to more populous areas of the city. This data can help with smart bike fleet distribution and city planners' smart urban transportation infrastructure.
Mobike, Qualcomm Technologies and AT&T are helping to cultivate a cleaner, healthier and more sustainable quality of life through the application of Mobike's technology-enabled shared transportation model, helping to improve urban mobility while reducing congestion and cities' carbon footprints.
"Mobike is the only true smart bike platform that leverages proprietary smart locks with built-in GPS and IoT technology to create a sophisticated and highly adaptable solution to the 'last mile' transport challenge in one of the world's largest fleet of mobile IoT devices," said Joe (Yiping) Xia, Mobike founder and CTO. "Our solution depends on advanced connectivity capabilities such as those of Qualcomm's MDM9206 global multimode LTE modem, combined with the robust support of AT&T's network. We are pleased to have support from mobile communications industry leaders like AT&T and Qualcomm Technologies, who are helping Mobike provide the convenient and dependable user experience that is our hallmark."
"By providing IoT connectivity for Mobike, we're advancing both the sharing economy and the future of smart cities in a meaningful way," said Chris Penrose, president, Internet of Things Solutions, AT&T. "This relationship is allowing us see some of the tangible benefits of how IoT can help address significant social and environmental challenges. In turn, using IoT for good to create lasting benefits for our world."
"The MDM9206 LTE IoT modem is purpose-built to support global multimode capabilities and global spectrum bands which solves complexity challenges, and allows innovative IoT providers such as Mobike to adopt a single SKU approach and quickly bring cost-effective services to consumers in multiple regions around the world," said Vieri Vanghi, vice president of product management, Qualcomm Technologies. "LTE IoT and its continued evolution towards 5G will help support massive IoT use cases and we are pleased to see applications such as smart biking taking advantage today of LTE IoT to offer a new type of service in the U.S."
Be sure to check out Mobike at AT&T's booth at Mobile World Congress Americas to see a demo and to learn how AT&T, Mobike and Qualcomm Technologies are helping to shape the future through IoT innovation.