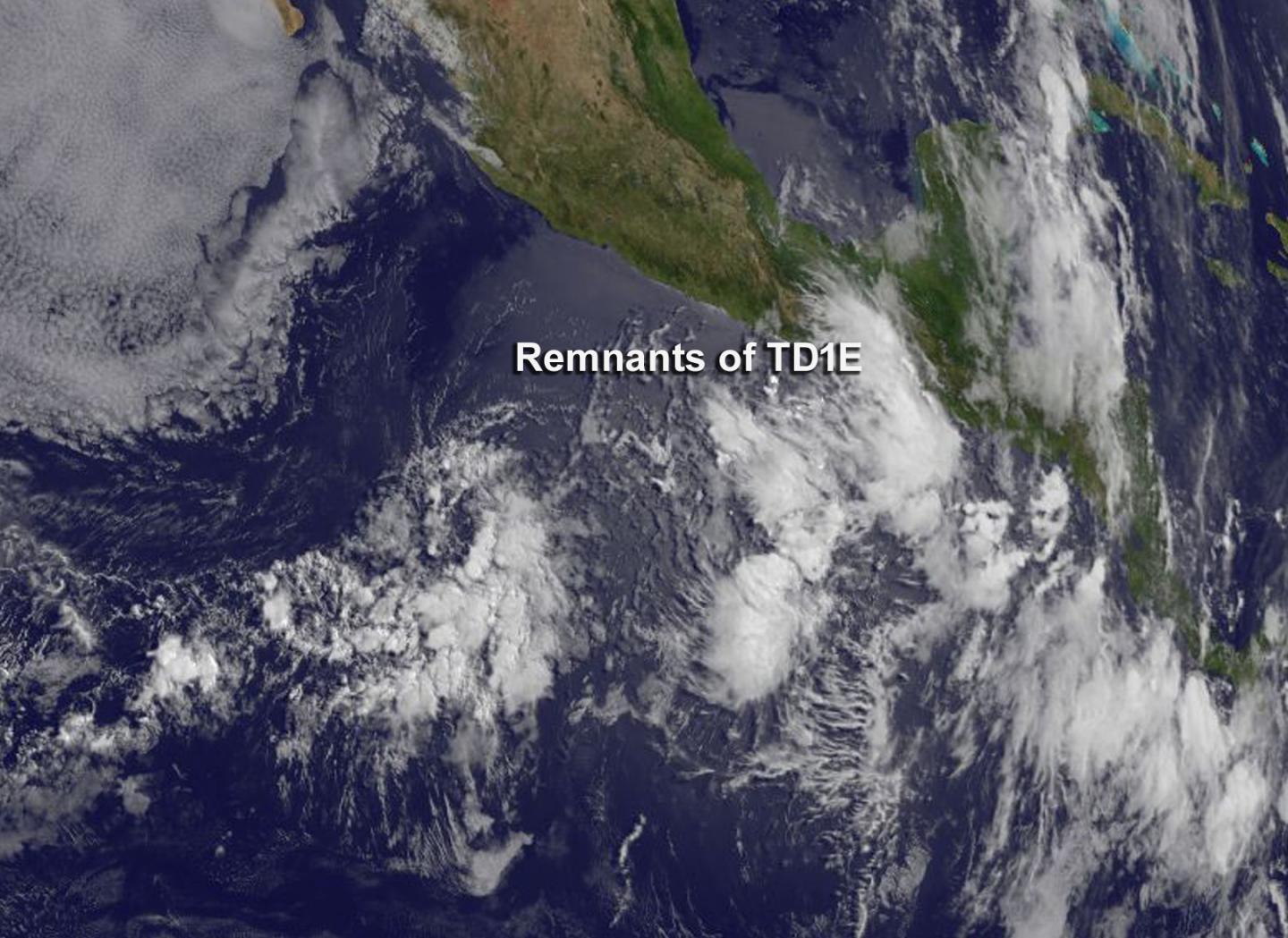 Tropical Depression 1E or TD1E didn't get far from the time it was born to the time it weakened to a remnant low pressure area along the southwestern coast of Mexico. NOAA's GOES-West satellite captured an image of it remnant clouds.
At 1000 AM CDT (1500 UTC), on June 8 the National Hurricane issued their last public advisory on TD1E. The center of the remnants of One-E were located near latitude 16.4 North, longitude 94.8 West. That's about 30 miles (50 km) east-northeast of Salina Cruz Mexico. The remnants of One-E were moving toward the north near 3 mph (6 km/h). Maximum sustained winds are near 25 mph (35 kph) with higher gusts. The National Hurricane Center said those winds over the Gulf of Tehuantepec will diminish later today. The estimated minimum central pressure is 1008 millibars.
On June 8 at 1500 UTC (11 a.m. EDT), NOAA's GOES-West satellite showed the remnants of Tropical Depression 1E dissipating on the western coast of Mexico. The image was created by the NASA/NOAA GOES Project at NASA's Goddard Space Flight Center in Greenbelt, Maryland.