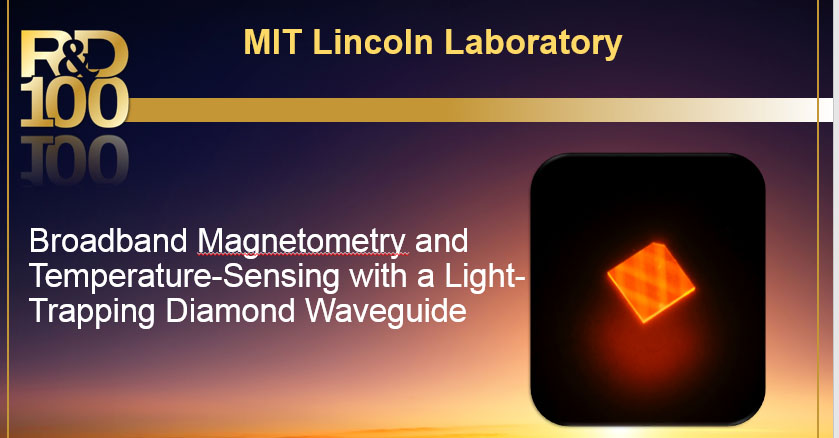 Consumers pay large sums for diamonds with perfect clarity, cut, color and carat. This technology capitalizes on the diamonds with imperfections or quantum defects. By measuring the spin properties of these defects, the lab can make drift-free precision sensors that are tied to fundamental physical constants. The ultrasensitive, multi-purpose magnetic-field detector and temperature sensor is one thousand times more energy-efficient than previous diamond-based magnetometers. This work makes diamond-based sensing competitive with commercially available sensors (e.g., flux-gate and alakali magnetometers). Diamond-based Broadband Magnetometry and Temperature-Sensing with a Light-Trapping Diamond Waveguide is completely based on fundamental constants, and this sensor will never need calibration, unlike competitors. Furthermore, it will lead to new miniaturized, battery-powered devices for medical and materials imaging, contraband detection and even geological exploration.
Each year for more than 50 years, R&D Magazine has honored the 100 best innovations in research and development. We are currently accepting applications for the 2017 R&D 100 Awards. Innovators with an exceptional product developed between January 1, 2016 and March 31, 2017 should apply. Submissions close May 12, 2017.
For information on the 55th Annual R&D 100 Awards visit the R&D 100 Conference website.