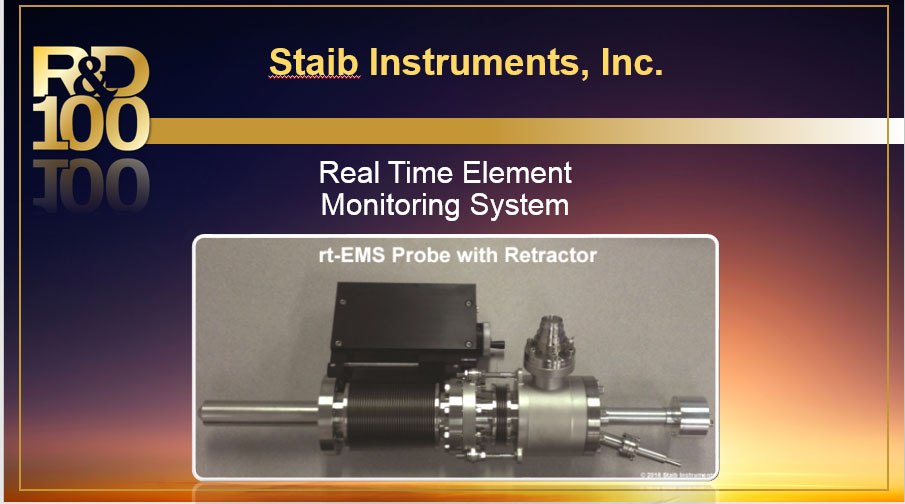 Filling a void in real time characterization of thin films, Staib's Real Time Element Monitoring System (rt-EMS) is a new and innovative processing technique to measure the elemental composition of the surface layers of thin film materials. Using a totally unconventional and innovative approach, rt-EMS collects the Auger signals during the growth process and provides elemental information, for light to heavy elements, in real time. A Growth Profile is continuously displayed and updated as changes occur in the elemental composition of the material surface. Not available through other techniques, this elemental information can be used for improved understanding of growth dynamics and material properties.
Each year for more than 50 years, R&D Magazine has honored the 100 best innovations in research and development. We are currently accepting applications for the 2017 R&D 100 Awards. Innovators with an exceptional product developed between January 1, 2016 and March 31, 2017 should apply. Submissions close May 12, 2017.
For information on the 55th Annual R&D 100 Awards visit the R&D 100 Conference website.