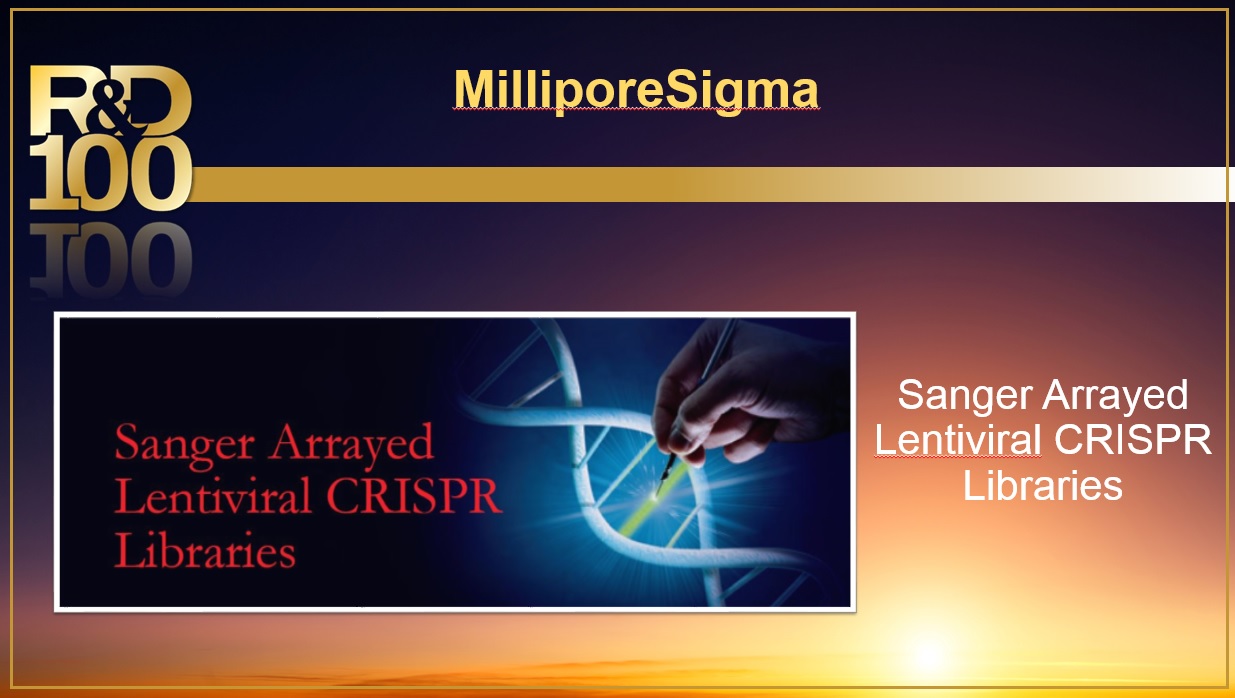 Sanger Arrayed Lentiviral CRISPR Library is a whole human genome "arrayed" library in glycerol format, meaning 1 gRNA in each well of 383 x 96-well plates. The arrayed library is a tool to allow for the systematic targeted knockout of 17,167 individual human genes. The library, a winner of a 2016 R&D 100 award, enables discovery of genes involved in drug resistance, human disease and a wide variety of biological processes.
It represents the intersection of two powerful technologies—lentiviral delivery and efficient Cas9 nuclease for gene knockout. The library is composed of bioinformatically optimized CRISPR gRNAs to create double strand breaks.
Each year for more than 50 years, R&D Magazine has honored the 100 best innovations in research and development. We are currently accepting applications for the 2017 R&D 100 Awards. Innovators with an exceptional product developed between January 1, 2016 and March 31, 2017 should apply. Submissions close April 14, 2017
For information on the 55th Annual R&D 100 Awards visit the R&D 100 Conference website.