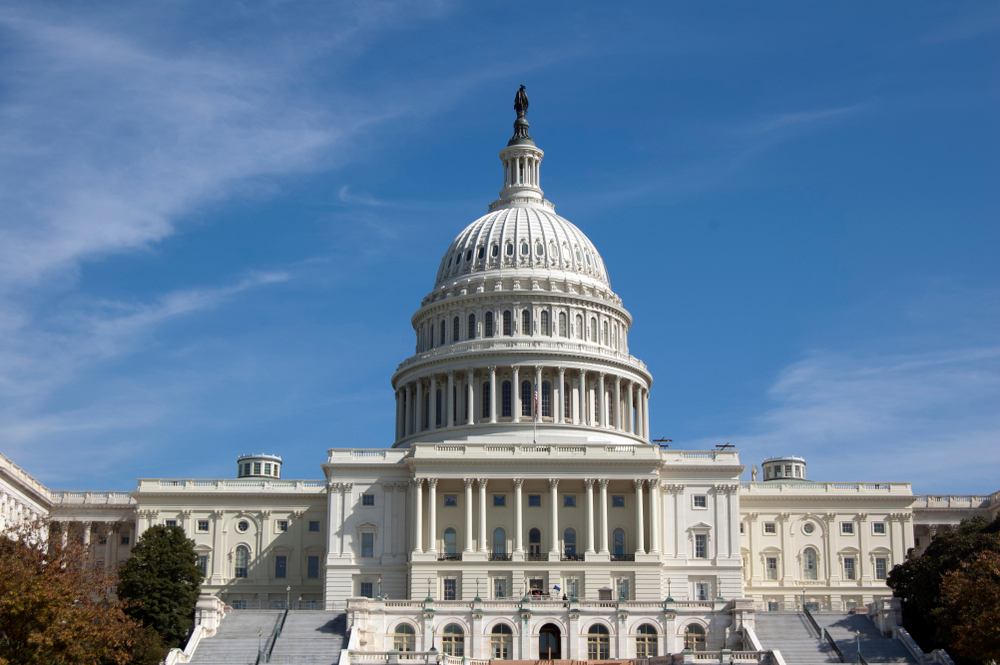 The University of Maryland, home to one of America's leading quantum science and technology communities, suggested language and advocated for the National Quantum Initiative legislation that now has passed Congress with strong bipartisan support. The bill has gone to President Donald Trump for signature.
The National Quantum Initiative Act closely follows the National Quantum Initiative Action Plan prepared earlier this year under the guidance of University of Maryland Distinguished University professor of physics Christopher Monroe, CEO of the quantum computing startup IonQ, and of University of Oregon professor of physics Michael Raymer. Monroe and Raymer are founding stakeholders and active participants in an organization of academia and industry convened by the National Photonics Initiative, a broad-based collaborative alliance that has been working to raise awareness of the vital importance and benefits of science and technology in areas of quantum science, optics and photonics.
The National Photonics Initiative (NPI) shared the National Quantum Initiative (NQI) Action Plan with lawmakers earlier this year, and Monroe, Raymer and the NPI have been working to advance and support congressional approval of a National Quantum initiative.
"The University of Maryland played a leading role in the blueprint for this legislation, with an active role in the formation of a large and broad coalition from academics and industry, who authored the white paper and action plan for a National Quantum Initiative," said Monroe, the Bice Sechi-Zorn professor of physics at UMD. "In addition, I testified to the House Science Committee and House Energy Committee on NQI over several months as NQI was gathering steam."
The National Quantum Initiative legislation—introduced by Congressman Lamar Smith (R-TX), Congresswoman Eddie Bernice Johnson (D-TX), Senator John Thune (R-SD), Senator Bill Nelson (D-FL), Senator Lisa Murkowski (R-AK), and Senator Maria Cantwell (D-WA)—will establish a National Quantum Coordination Office inside the White House's Office of Science and Technology Policy to help coordinate research between agencies, serve as the federal point of contact and promote private commercialization of federal research breakthroughs over the next decade. The bill authorizes $1.275 billion over 5 years for quantum information science research and development across several federal research agencies, including the Department of Energy, the National Institute of Standards and Technology, and the National Science Foundation. Funding will support the establishment of major research centers run by academic institutions, industry, government labs and others to advance quantum information science, develop cutting edge technology and train the quantum workforce of tomorrow.
"This legislation will address crucial workforce issues in quantum information technology," says Monroe. "Quantum research at universities and national laboratories must be translated to industry to make quantum computers and other devices, and to define markets for these devices, and the government can play a crucial role in this transition. I would like to thank all members of Congress in both chambers who supported this bill, and also leadership in the White House for advocating for the National Quantum Initiative."