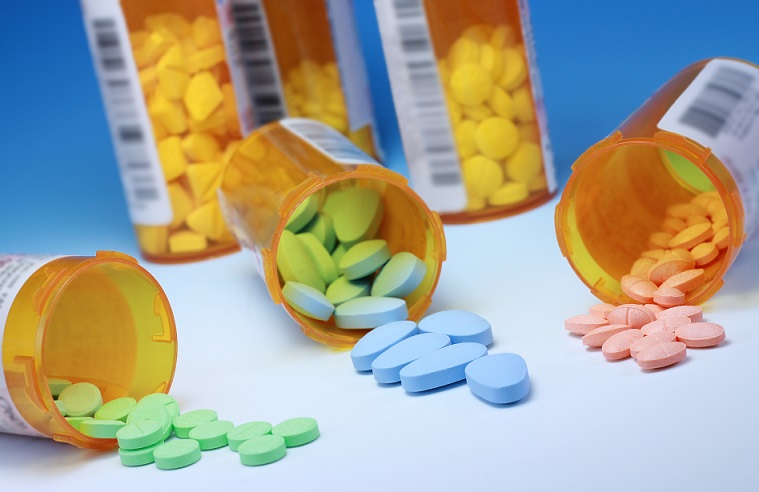 A recent survey on the state of label management in the pharmaceutical industry undertaken by NiceLabel in cooperation with Pharmaceutical Manufacturing reveals the challenges facing pharmaceutical manufacturers as they try to produce accurate, compliant labels, and highlights the increasing importance of a single, integrated label management system.
The survey of a hundred key decision makers involved in the selection and purchase of label management systems in the pharma and biopharma industries uncovered the key challenges facing pharmaceutical manufacturers. Document control, integrating label management systems with ERP/MES and other systems, web printing and scalability have been identified as the most common challenges in an increasingly complex and fragmented production environment that often involves managing multiple products, locations and markets.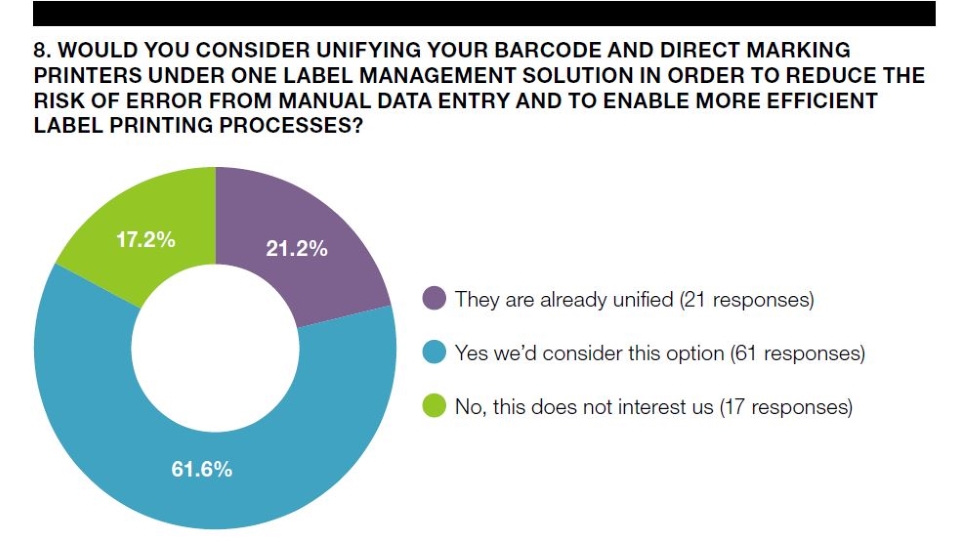 One of the overarching themes emerging from the survey was the need for a single, centralized platform for label design, change control, printing, integration and management to overcome the challenges:
"Only 14% of those surveyed have achieved 100% integration with their MES/ERP system. Over 34% are still using separate systems to manage their labeling and marking printers. Having disconnected systems makes it extremely difficult to update and maintain label databases, and it means pharmaceutical manufacturers are missing out on the productivity and quality gains that can come from a fully-integrated label management solution. Ultimately it comes down to the safety of their customers, who can be adversely impacted by inaccurate label information. This is just one of the major risks that a modern label management system can help mitigate," states Ken Moir, Vice President of Marketing at NiceLabel.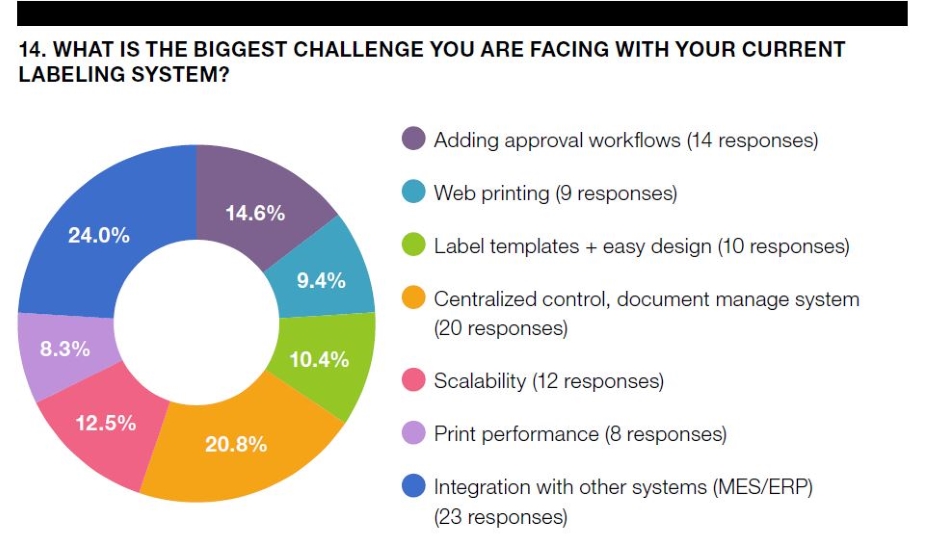 The survey also revealed that compliance with upcoming regulations is top-of-mind for pharma manufacturers. 80% of respondents listed compliance as the number one driver when selecting label management software. And over 60% of those surveyed stated that familiarity with the pharma industry and its compliance requirements is the most important factor when selecting a new labeling system provider.
Download the full survey here.