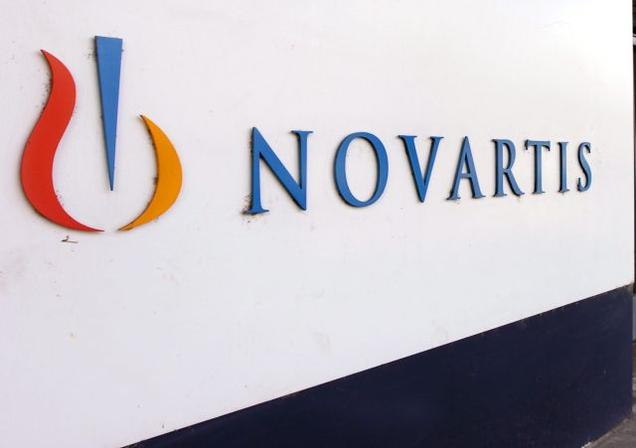 Novartis announced findings from an interim analysis of its multi-center Phase II JULIET study (NCT02445248) of CTL019 (tisagenlecleucel) in adult patients with relapsed or refractory (r/r) diffuse large B-cell lymphoma (DLBCL), which will be presented at the International Conference on Malignant Lymphoma (ICML) meeting, Lugano, Switzerland (Abstract #007; Wednesday, June 14, 3:40 PM CEST). The global, pivotal study showed a three-month overall response rate (ORR) of 45% (23 of the 51 patients evaluated), with 37% achieving a complete response (CR) and 8% achieving a partial response (PR), respectively. CR remained stable from three months through data cutoff among the patient group[1] .
"The overall response rate seen in this early analysis is impressive for these heavily pre-treated patients with relapsed/refractory DLBCL, who have limited treatment options," said JULIET lead investigator, Stephen Schuster, MD, Professor of Hematology/Oncology in the Perelman School of Medicine at the University of Pennsylvania (Penn) and Penn's Abramson Cancer Center. "The goal for these patients is achieving durable response. The most promising aspect of these data is that, at the time of this interim analysis, all patients with complete response at three months have remained in complete response."
JULIET is the first multi-center global registration study for CTL019 in adult patients with r/r DLBCL and the second global CAR-T cell therapy trial, following the Novartis ELIANA study (NCT02435849) of CTL019 in pediatric and young adult patients with r/r B-cell acute lymphoblastic leukemia (ALL). JULIET was conducted in collaboration with Penn and enrolled patients from 27 sites in 10 countries across the US, Canada, Europe, Australia and Japan. It is the largest study examining a CAR-T cell therapy exclusively in DLBCL patients.
The study met its primary objective at interim analysis. Among 51 patients with three months or more of follow-up or earlier discontinuation, best ORR was 59% (95% CI, 44.2-72.4; p<0.0001), with 43% achieving CR and 16% achieving PR. The full JULIET primary analysis is expected to be available later this year and will serve as the basis for US and EU regulatory submissions.
In the JULIET study, 57% of all treated patients (85) experienced any grade cytokine release syndrome (CRS), and 26% experienced grade 3/4 CRS (17% grade 3; 9% grade 4) using the Penn Grading Scale, a rigorous scale for grading CRS. CRS is a known complication of the investigational therapy that may occur when the engineered cells become activated in the patient's body. CRS was managed globally using prior site education on implementation of the CRS treatment algorithm.
There were no deaths attributed to CTL019, CRS or cerebral edema, and no incidents of cerebral edema were reported in the study. Thirteen percent of patients had grade 3/4 neurologic adverse events, which were managed with supportive care. Grade 3/4 cytopenias lasting more than 28 days and grade 3/4 febrile neutropenia occurred in 21% and 14% of patients, respectively. Three patients died from disease progression within 30 days of infusion[1].
In the JULIET trial, 43 patients discontinued before infusion and the majority did so due to rapid progression of their disease or deterioration in their clinical status. This reflects the acute and progressive nature of the disease of the patients. Only nine of 141 (6%) enrolled patients could not be infused due to inability to manufacture an adequate dose of CAR-T cells. Over the course of JULIET, with continuous process improvements, manufacturing success rate improved to 97% for the last 30 patients.
"We are pleased the interim results from JULIET highlight the potential for CTL019 to elicit durable responses in patients with relapsed/refractory DLBCL, an area of high unmet need," said Vas Narasimhan, Global Head of Drug Development and Chief Medical Officer, Novartis. "Novartis is committed to progressing our portfolio of CAR-T therapies in hematological and solid tumors to advance the care of cancer patients."
In April 2017, the US Food and Drug Administration (FDA) granted Breakthrough Therapy designation to CTL019 based on data from the JULIET study.
About the JULIET Trial
JULIET (NCT02445248) is a single-arm, open-label, multi-center global Phase II trial of CTL019 in patients aged 18 years or older with r/r DLBCL. Prior to enrollment, patients were required to have received two or more lines of prior chemotherapy and had disease progression or were ineligible for autologous stem cell transplant (autoSCT). Sixty percent of the patients had three or more lines of chemotherapy and 51% had a prior autoSCT.
The primary endpoint of the study is best ORR (defined as CR plus PR) determined by a central review conducted by an independent review committee. Secondary endpoints from the study include overall survival, duration of response and progression-free survival.