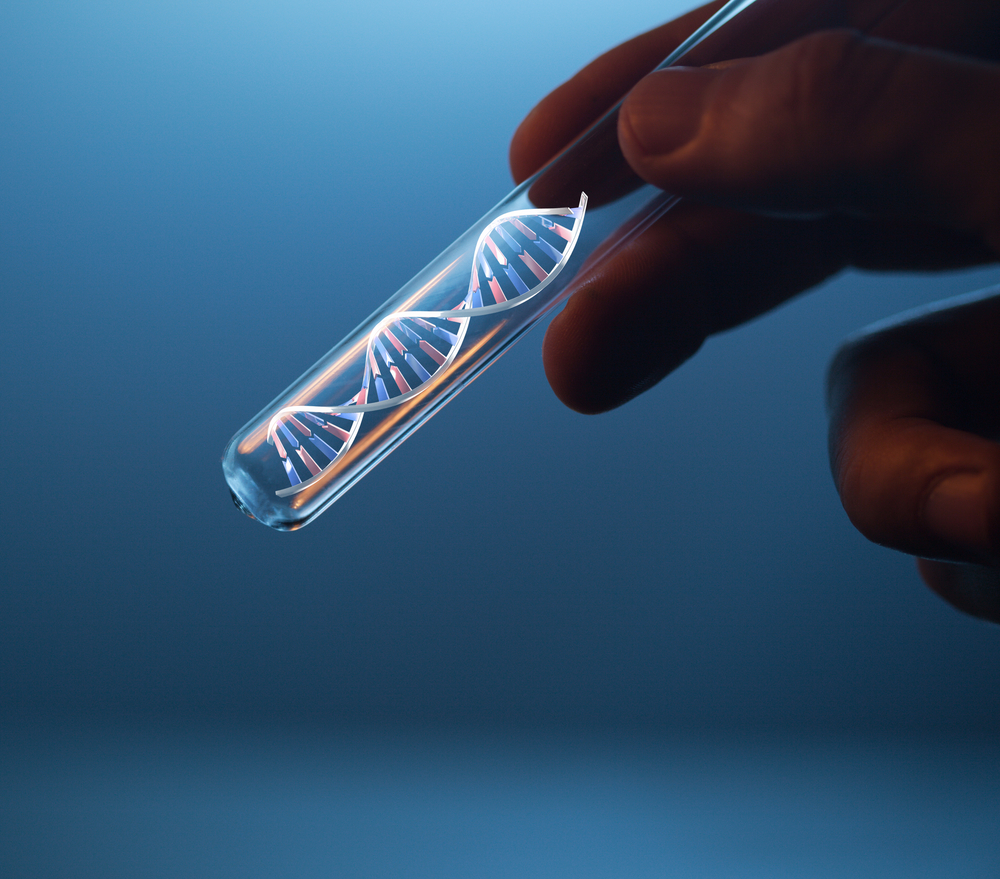 Helix, a startup specializing in personal genomics services, has launched an enterprising new initiative that provides a novel way for consumers to harness genetic sequencing technology.
The company unveiled Helix.com on Monday, its new marketplace where users can shop for DNA analysis services from a variety of partners focused on health, nutrition, ancestry, entertainment, family and fitness. Currently, there are 18 different genetic services offered, ranging from just-for-fun offerings like wines selected based on your DNA panel, to more serious offering like genetic scans that determine your risk of cancer or diabetes.
"Our understanding of how DNA impacts health and wellness is advancing rapidly and we are moving towards an era where insights from your DNA will be essential to how you live and the decisions you make, from the moment you wake up until the minute you go to sleep," said Helix CEO Robin Thurston, in a statement. "The Helix marketplace makes this possible by providing an open platform for emerging and established businesses who can now build or enhance their products with DNA sequenced at our state-of-the-art CLIA- and CAP-accredited lab. The diverse set of partners featured on our marketplace is a testament to the real opportunity for a diverse range of organizations to make genomics accessible and actionable for every person."
Here's how it works.
The first purchase on this marketplace requires a saliva collection kit that has a onetime cost of $80. Each individual test selected after varies in cost.
Users only need to submit one sample that is shipped to Helix, whereas other genomics companies need a separate DNA sample for each test that they provide.
Next, scientists at Helix's laboratories use its Exome+ assay to sequence all 22,000 protein coding genes along with any important information-rich areas deemed necessary by the scientists. The end result is a diagnostic that produces about 100 times more data than traditional laboratory techniques.
Researchers at Helix then securely share only the relevant portion of the customer's DNA data with the partner whose product the customer ordered. The partner then synthesizes the data and gives those findings directly to that consumer.
One example of this process could be the collaboration struck between Helix and Lose It!, which developed a novel service called embodyDNA.
Essentially, this new offering is designed to provide custom diet and exercise tips based on a user's genes, reported Xconomy. If a customer orders the Lose It! test through Helix, Helix shares certain pieces of genetic information with them and the firm then uses it to search for 47 genetic variants linked to traits like gluten intolerance or a predisposition to having an above-average body mass index.
The goal is to turn information into insights and recommendations through the app that would ideally help users lose weight.
Another offering on the Helix marketplace includes a cheaper genetic test offered by Sema4 that could tell expectant mothers if they have genetic indications for 67 inherited diseases that could be passed on to their newborn, explained Wired.
However, the service from Sema4 requires users submit some additional health information to a physician online who then reviews it to verify the results. This is an effort to abide by current regulations when it comes to genetic testing.
The level of oversight by the Food and Drug Administration of Helix depends on the intended use of these genetic tests and the possible risk posed by inaccurate results, reports Wired.
Ultimately, Helix is putting other protocols in place to ensure it gives its customers the best options when it to comes to evaluating their genes. The firm instituted an independent genetic counseling service for customers before or after they order any products, and also created a scientific advisory board of six top genomics experts with expertise in data science, genetic epidemiology, and similar fields.