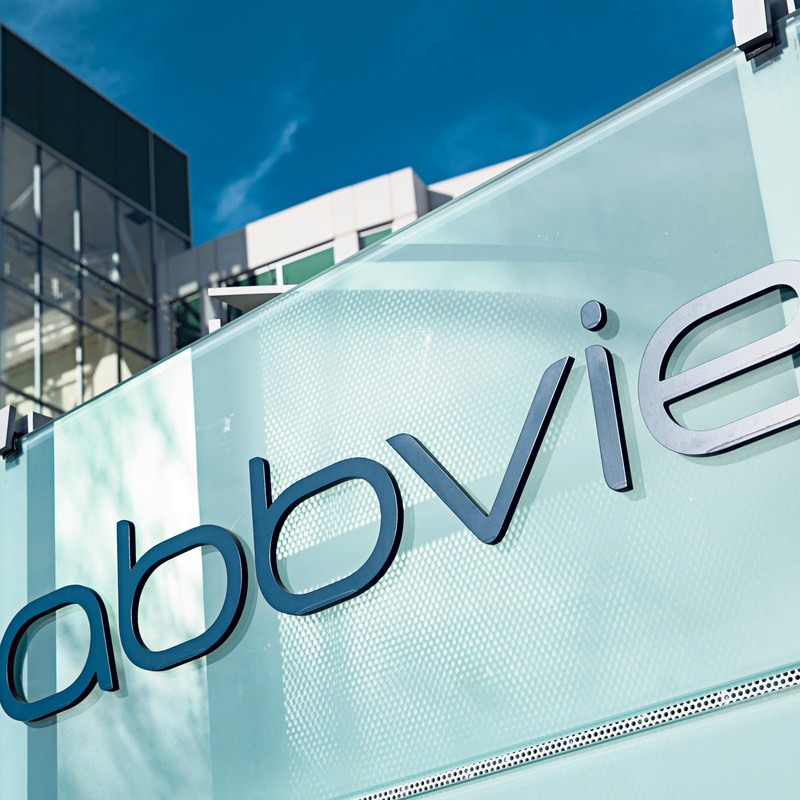 AbbVie, a global biopharmaceutical company, announced four new collaborations and investments with leading healthcare innovators to advance early-stage research in key therapeutic areas such as oncology and immunology. AbbVie is committed to investing in and developing transformational science and technologies to advance the next-generation of therapies across its robust pipeline in key therapeutic areas. With more than 50 compounds in clinical development, AbbVie's pipeline spans significant areas of medical need including oncology, immunology, neuroscience and virology.
"We can develop tomorrow's most important therapies by investing in today's leading technologies and scientific achievements," said Michael Severino, M.D., executive vice president, research and development and chief scientific officer, AbbVie. "Combining the strengths of AbbVie's discovery and development expertise and novel research from external partners will accelerate the pace of innovation into new medicines for the next-generation of medical treatment."
Oncology
AbbVie and Pure MHC, a privately-held target discovery company, will embark on a research and license agreement to discover and validate peptide targets for use with T-cell receptor therapeutics in several types of cancers.
T-cells play a key role in regulating immune responses to tumors. Receptors on the surface of T-cells recognize tumor antigens in the form of small peptides and provide a selective pathway for targeted cancer therapies. Pure MHC has developed technology to identify novel, tumor-associated peptides based on innovation licensed from the University of Oklahoma.
The collaboration between AbbVie and Pure MHC will seek to identify a library of peptide targets for further research across multiple tumor types and advance AbbVie's ongoing development of next-generation immuno-oncology therapies.
AbbVie has entered into an exclusive license with Dong-A-ST, a leading specialty healthcare company in South Korea, for MerTK inhibitors in pre-clinical development for use in conjunction with immuno-oncology therapies.
MerTK is a protein that is believed to contribute to the promotion of immunosuppressive tumor microenvironment. Inhibition of this activity may help promote an inflammatory state, alerting the immune system to attack tumors and augmenting the efficacy of targeted cancer therapies such as checkpoint inhibitors (anti-PD1/PD-L1) and pro-apoptotic agents. The collaboration will explore the combination of MerTK inhibitors in conjunction with AbbVie's portfolio of anti-cancer agents across multiple types of solid tumors.
The addition of this mechanism will advance AbbVie's existing research into immuno-oncology therapies and complement its oncology pipeline under development for nearly 20 cancers and tumor types.
Immunology
AbbVie and Zebra Biologics, Inc., a discovery stage biotechnology company, have entered into a partnership to discover agonist antibody therapeutics for inflammatory diseases. Zebra will utilize its novel and patented function-based antibody discovery platform to generate antibodies that activate biological pathways associated with targets designated by AbbVie. Zebra and AbbVie will collaborate closely on the identification and pre-clinical validation of emerging candidates. The targets were not disclosed.
Zebra will lead the discovery of candidate agonist antibodies for designated targets and will collaborate with AbbVie in pre-clinical validation of select clinical candidates. Upon advancement of clinical candidates, AbbVie would be responsible for clinical development, manufacturing, regulatory approval and world-wide commercialization.
Genomics
AbbVie and Genomics Medicine Ireland (GMI), a life sciences startup company, have partnered to conduct population genomics research in Ireland. The alliance will sequence the genomes of 45,000 volunteers across Ireland. The data to be included will originate from people with several types of immune-mediated diseases, neurological disorders and cancer, as well as people unaffected by these diseases. By incorporating the genotypic and phenotypic data across a wide sample population, the partnership aims to better understand human biology and disease etiology to discover new therapeutic targets and identify biomarkers.
AbbVie will utilize the research to select targets for drug development, as well as potential development of companion diagnostics for selected conditions.
GMI is backed by investors ARCH Venture Partners, Polaris Partners, GV (formerly Google Ventures) and the Ireland Strategic Investment Fund.