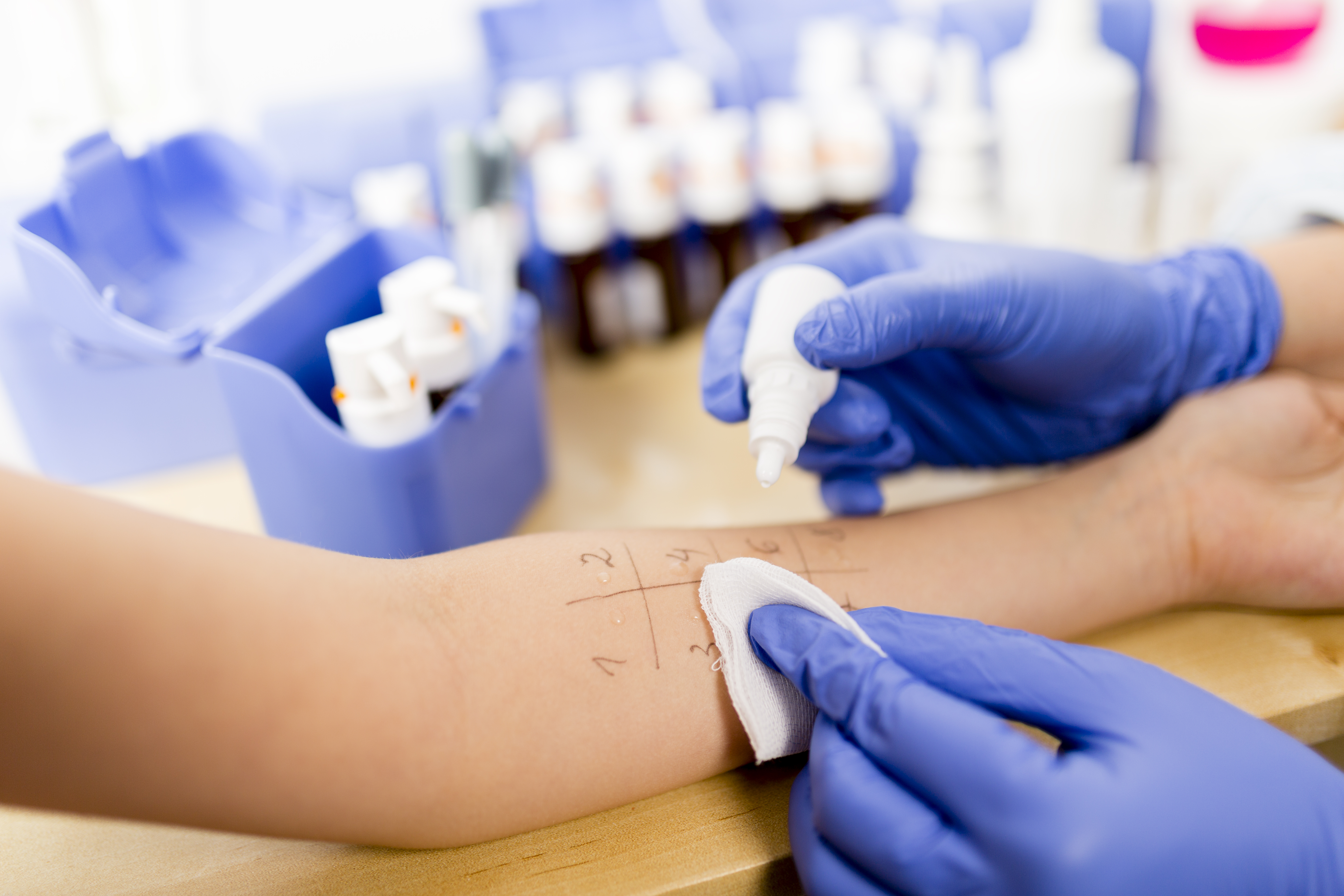 The identification of the immunoglobulin (IgE) antibody in 1967 provided the first measurable evidence of allergic response within the body, paving the way for allergy diagnoses using simple blood tests. That discovery triggered far-reaching advancements in allergy and asthma diagnosis and treatment that ensure today's patients can more rapidly understand, manage and relieve their symptoms. A team of researchers at Uppsala University, Sweden, is credited with discovering IgE, which was the ImmunoDiagnostics starting point for Thermo Fisher Scientific.
"The discovery of IgE propelled an entire area of discovery and subsequent medical breakthrough," said Stefan Wolf, president of ImmunoDiagnostics for Thermo Fisher. "The legacy of Uppsala's contribution to help clinicians make allergy and asthma diagnosis and management continues to this day across many parts of Thermo Fisher, and we're proud to celebrate this history even as we continue to push for new innovation."
"As the last 50 years demonstrate, Uppsala University and Thermo Fisher Scientific have collaborated to positively change the way allergy and asthma are managed," said Nicholas Randal Kuchova, commercial counselor and regional senior commercial officer, U.S. Embassy in Sweden. "Congratulations to both for their roles in delivering improved diagnosis and treatment to more individuals around the world."
Today, Thermo Fisher's family of allergen sensitization and autoimmunity diagnostic testing solutions – Phadia Laboratory Systems – enables labs to automate the processing of up to 40,000 tests per day. This provides clinicians with information to definitively diagnose allergen sensitivity and provide clear direction for disease management, even before symptoms have developed.
ImmunoCAP, now a Thermo Fisher brand, was the first commercially-available test for allergen-specific IgE antibodies. It too came out of the Uppsala site. Other breakthroughs included the first radio-allergosorbent test (RAST) for allergen-specific IgE antibodies and the first integrated solution for handling, processing and measurement in one instrument.
Thermo Fisher's newest innovation in IgE testing, ImmunoCAP ISAC, is an immunoassay platform that combines innovative biochip technology with breakthrough research in molecular allergology. ImmunoCAP ISAC is the first in vitro diagnostic test for simultaneous measurement of specific IgE antibodies to a broad spectrum of allergen components.
"Thanks to tests and platforms available from Thermo Fisher, doctors can now accurately test for sensitization to more than 600 allergens to determine what may trigger a patient's symptoms," said Magnus Borres, medical director for Thermo Fisher. "This all started 50 years ago in Uppsala, which is something worth celebrating and, more important, building upon in the future."
Thermo Fisher is marking the 50th anniversary of the discovery of IgE with a series of activities. To learn more about IgE's 50th anniversary and its impact on allergy and asthma diagnosis and treatment, please visit www.igeturns50.com.