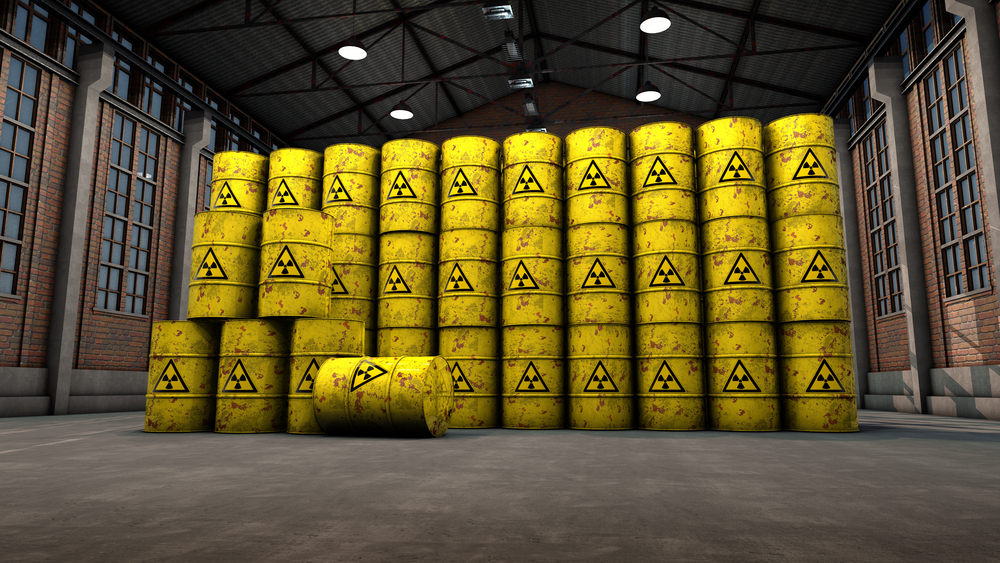 Scientists based at the École Polytechnique Fédérale de Lausanne found several microbial species living in the layers of a rock near a Swiss nuclear waste site that could play an important role in safeguarding against future nuclear leaks.
Studies of long-term nuclear waste disposal tend to focus on the stability of the rock structure where the containers will be placed along with protective barriers that are installed to contain radiation, per EPFL's announcement.
The waste is sealed in protective containers buried underground surrounded by layers of Opalinus Clay, which is a nearly impermeable, self-sealing material.
However, previous research efforts have not taken corrosion of the steel canisters into consideration, which can lead to the production of hydrogen gas breaking down the rock formations that are supposed to keep these chemicals contained.
This is where the bacteria come into play because the team found that these microbes could begin consuming the hydrogen by changing the design of these repositories.
"In water samples from 300 meters underground at the Mont Terri Rock Laboratory, we unearthed a community bacteria forming a closed food chain. Many of them had never been observed before. Under pristine conditions, the species at the bottom of this bacterial food chain get their energy from hydrogen and sulfate from the host rock, powering the remaining species," said senior study author and EPFL geomicrobologist Rizlan Bernier-Latmani, Ph.D., in a statement.
Bernier-Latmani's team performed a two year observation period where they subjected this bacteria to increased levels of hydrogen.
"Two of the bacterial species that are able to use hydrogen to drive their metabolisms flourished, while the other species piggybacked on their growth," said Bernier-Latmani referring to the results at the end of the experiment.
Ultimately, she suggests a biologically engineered barrier could be added to these sites consisting of a porous material that could help the bacteria feed off the hydrogen from the corroding canisters. More research needs to be performed, however, because some genomic studies of this bacteria indicated they could potentially convert the hydrogen to methane, harming the stability of the rocks surrounding the canisters.
The study was published in the journal Nature Communications.