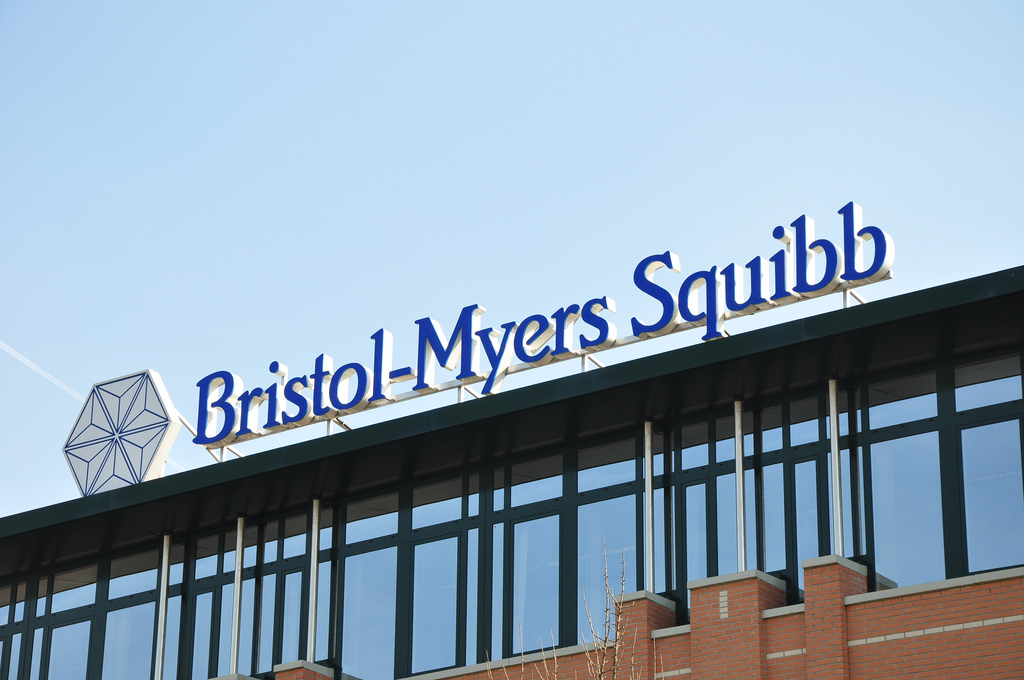 Bristol-Myers Squibb (BMS) announced on Thursday it was reducing its portfolio by licensing two experimental assets to other companies.
The first drug candidate is called BMS-986168 being sold to Biogen. It's a novel compound being developed to treat Progressive Supranuclear Palsy (PSP), which is a rare brain disorder that can serious issues with walking, balance, and eye movements, according to the Mayo Clinic. BMS-986168 could also be explored as an Alzheimer's disease treatment in the future too.
Biogen will pay BMS an upfront payment of $300 million followed by possible milestone payments of up to $410 million as the drug travels through the development process.
Next, Roche will pay BMS an upfront payment of $170 followed by milestone payments of an estimated $205 million for BMS-986089, a fusion protein aimed at suppressing the negative regulator of muscle growth myostatin. It's primarily being explored as a treatment option for patients diagnosed with Duchenne Muscular Dystrophy with potential study opportunities for other neuromuscular disorders as well.
"Licensing these assets to Biogen and Roche will enable Bristol-Myers Squibb to prioritize the other promising opportunities for asset development that have advanced across our diversified portfolio," said BMS's head of Cardiovascular, Fibrosis, and Immunoscience Development Mike Burgess, in a statement.
"We recognize the significant unmet medical needs for patients with PSP and with DMD, and are pleased to put the future development of these compounds into the hands of Biogen and Roche, who both have strong capabilities, focus and leadership in neurodegenerative and rare diseases," continued Burgess.
Both of these drugs were the only two assets in the pharmaceutical giant's pipeline targeting genetic diseases, wrote Xconomy.
Licensing these experimental candidates to other firms will help BMS sharpen its focus on cancer with potent treatments like Opdivo and continue building its pipeline with drugs for disorders targeting liver fibrosis that occurs as a result of nonalcoholic steatohepatitis (NASH).