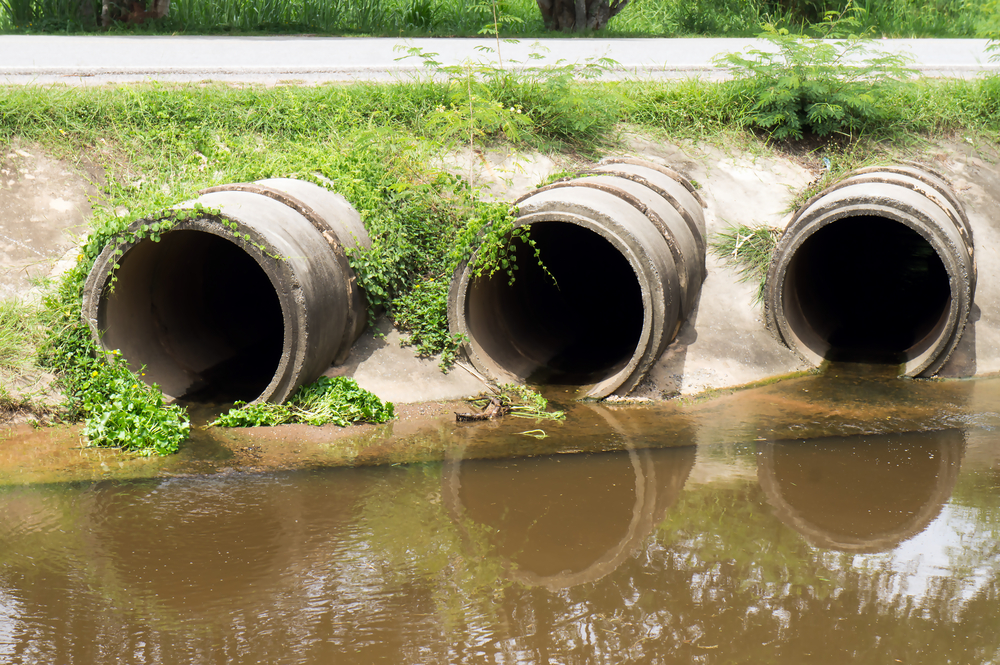 Scientists are using a mineral-coated sand to remove contaminants from storm water, possibly addressing the needs of water-stressed communities' void of clean drinking water.
Researchers from the University of California, Berkeley, have developed a new technique to coat sand with manganese oxide that will react with and destroy organic pollutants to purify storm water reaching underground aquifers.
"The way we treat storm water, especially in California, is broken. We think of it as a pollutant, but we should be thinking about it as a solution," Joseph Charbonnet, a graduate student in civil and environmental engineering at UC Berkeley, said in a statement. "We have developed a technology that can remove contamination before we put it in our drinking water in a passive, low-cost, non-invasive way using naturally-occurring minerals."
The researchers mixed plain sand with two forms of manganese that react to form manganese oxide. The material will bind to organic chemicals like herbicides, pesticides and the endocrine-disrupting bisphenol-A (BPA) and break them down into smaller pieces that are generally less toxic and more biodegradable.
"Manganese oxides are something that soil scientists identified 30 or 40 years ago as having these really interesting properties, but we are one of the first groups to use it in engineered ways to help unlock this water source," Charbonnet said.
The researchers tested the new manganese oxide-coated sand by percolating simulated storm water, which contained a low concentration of BPA, through columns of the material. The new sand initially removed the almost all of the BPA. However, it lost its effectiveness over time.
The team discovered they could "recharge" the sand by bathing it in a solution that contains a low concentration of chlorine, which restored all of the manganese oxide's initial reactivity.
"If you have to come in every year or two and dig up this sand and replace it, that is incredibly labor intensive, so in order to make this useful for community stakeholders it's really important that this stuff can be regenerated in place," Charbonnet said.
According to Charbonnet, it would take approximately two days to recharge a half-meter deep layer of sand using 25 parts per million of chlorine in water—the same concentration used to treat wastewater.
While the coated sand does not remove all types of contaminants, it could be used in conjunction with other water purification systems to remove as many of the contaminants picked up by rushing storm water as possible.
Directing storm water through sand into underground aquifers may be an ideal solution for gathering water in cities with Mediterranean climates like Los Angeles.
Similar to giant rain barrels, often used in suburban areas, aquifers can be filled during periods of intense rainfall and store the water until it is needed during periods lacking rain.
The researchers are currently working with officials in the Sub Valley neighborhood in Los Angeles to convert a 46-acre gravel pit into a wetland and water infiltration system for storm water.
"Before we built the buildings, roads and parking lots that comprise our cities, rainwater would percolate into the ground and recharge groundwater aquifers," David Sedlak, professor of civil and environmental engineering at UC Berkeley and co-director of the Berkeley Water Center, said in a statement.
"As utilities in water stressed regions try to figure out how to get urban storm water back into the ground, the issue of water quality has become a major concern," he added. "Our coated sands represent an inexpensive, new approach that can remove many of the contaminants that pose risks to groundwater systems where storm water is being infiltrated."
They are also planning to perform field tests in Sonoma County, California using storm water from a local creek.
The study was published in Environmental Science & Technology.