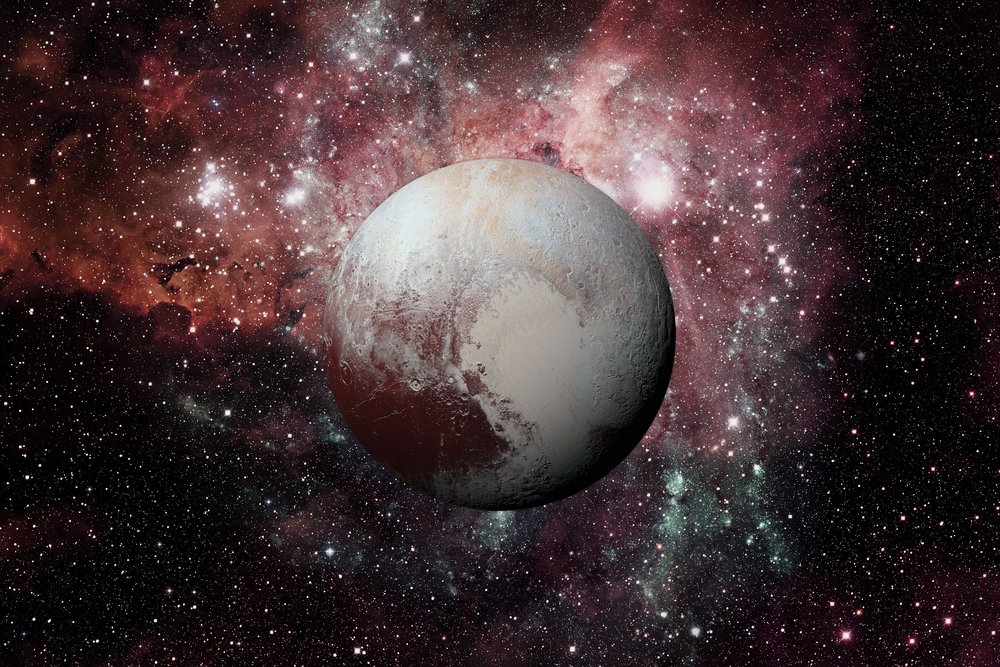 Pluto may be a planet after all.
Researchers from the University of Central Florida (UCF) have presented new research that suggests that the reasoning that resulted in Pluto being declassified as a planet was ultimately faulty.
In 2006, the International Astronomical Union (IAU) for the first time ever formally defined the term planet, which led to Pluto being reclassified as a dwarf planet.
According to the IAU criteria, planets must orbit the sun, have sufficient mass to assume hydrostatic equilibrium and "clear the neighborhood" around its own orbit.
The basis of the declassification was that Pluto shares an orbit with frozen gases and objects in the Kuiper belt, largely because of the influence of Neptune's gravity. However, the new research— spearheaded by UCF planetary scientist Phillip Metzger—refutes the new definition of a planet.
The researchers reviewed scientific research from the last 200 years and only found an 1802 publication that used the clearing-orbit requirement to classify planets that has since been disproven.
"The IAU definition would say that the fundamental object of planetary science, the planet, is supposed to be a defined on the basis of a concept that nobody uses in their research," Metzger said in a statement. "And it would leave out the second-most complex, interesting planet in our solar system.
"We now have a list of well over 100 recent examples of planetary scientists using the word planet in a way that violates the IAU definition, but they are doing it because it's functionally useful," he added.
The research team believes that the IAU definition is erroneous because clearing orbit is no longer a standard used to distinguish asteroids from planets.
Metzger proposes that the definition used to classify planets should be based on its intrinsic properties, such as whether it is large enough that its gravity allows it to become spherical in shape, as opposed to ones that can change, such as the dynamics of a planet's orbit.
"Dynamics are not constant, they are constantly changing," Metzger said. "So, they are not the fundamental description of a body, they are just the occupation of a body at a current era.
"And that's not just an arbitrary definition," he added. "It turns out this is an important milestone in the evolution of a planetary body, because apparently when it happens, it initiates active geology in the body."
For example, Pluto has an underground ocean, a multilayer atmosphere, organic compounds and evidence of ancient lakes and multiple moons. According to Metzger, the only planet with a more complex geology than Pluto is Earth.