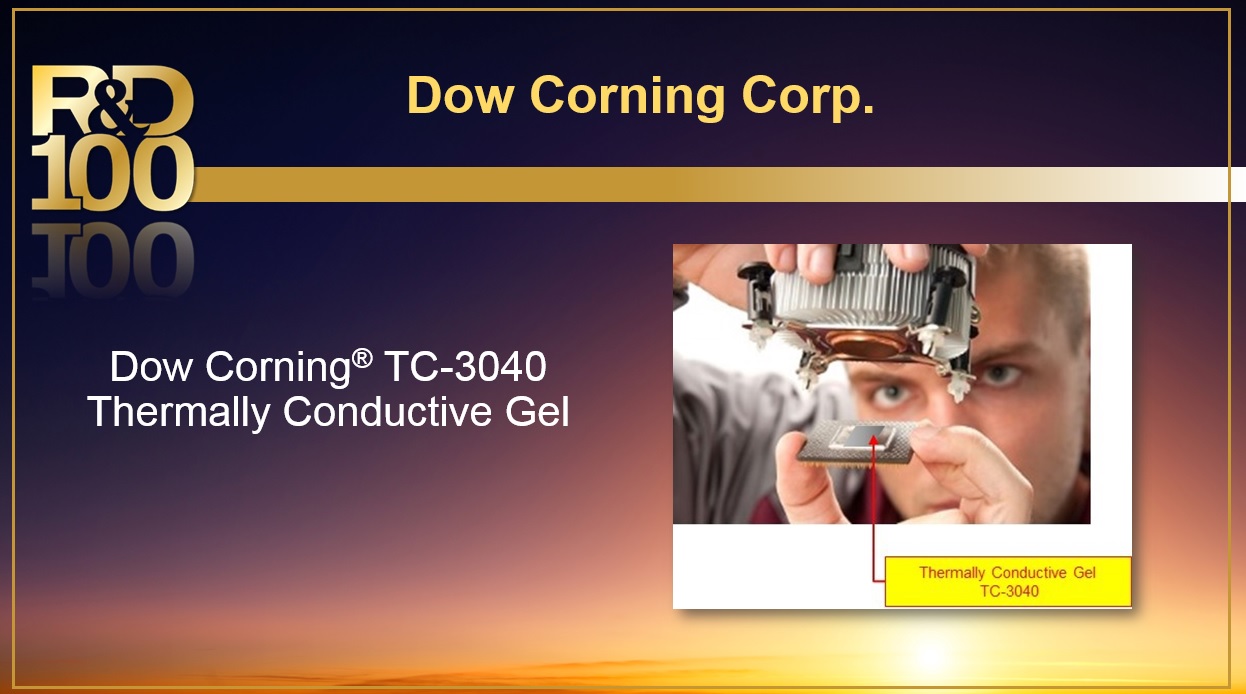 Designed for superior heat dissipation, Dow Corning TC-3040 Thermally Conductive Gel, a winner of a 2016 R&D 100 award, is a new Thermal Interface Material (TIM) that provides a step change reduction in thermal impedance relative to the current leading product offerings, while maintaining key features such as low viscosity before cure, low modulus after cure and high elongation. These highly valuable mechanical performance criteria enable optimized dispensing capability and superior stress and warpage control in advanced electronic packages. Dow Corning TC-3040 Gel not only demonstrates outstanding bulk properties, but has also been thoroughly validated through collaboration with IBM in actual device applications.
The superior performance of this material has recently been recognized by the semiconductor industry through a 3D InCites Award. 3D integrated circuits are rapidly enabling high device packing density and Dow Corning TC-3040 Gel is enabling this trend by offering superior thermal dissipation solutions. TC-3040 Silicone represents Dow Corning's first foray into gel-based TIM-1 materials for microelectronic applications.
Each year for more than 50 years, R&D Magazine has honored the 100 best innovations in research and development. We are currently accepting applications for the 2017 R&D 100 Awards. Innovators with an exceptional product developed between January 1, 2016 and March 31, 2017 should apply. Submissions close April 14, 2017
For information on the 55th Annual R&D 100 Awards visit the R&D 100 Conference website.