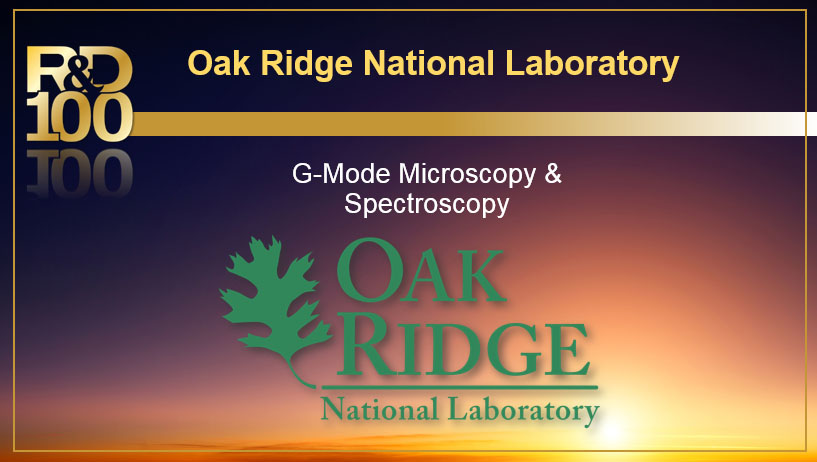 G-Mode Microscopy & Spectroscopy expands the horizons of materials characterization and collects a fuller set of information comprised of physical properties, materials interactions, and the behavior of the microscope. G-Mode reflects onto itself by allowing a user to ask "What role is the imaging tool playing in the collected signal?" Furthermore, G-Mode enables parallel applications in multi-modal imaging, where signals of multiple physical origins can be analyzed, deconvoluted and compared in a single experiment. Big, Deep and Smart data are at the heart of G-Mode analysis and provide an innate environment for theory and numerical simulation as a way to validate and exploit the materials parameter space. This enabling technology intertwines theory, computer science, and experiment into a single powerful framework capable of shedding light on fundamental scientific questions related to the structure–property relationships of materials.
Each year for more than 50 years, R&D Magazine has honored the 100 best innovations in research and development. We are currently accepting applications for the 2017 R&D 100 Awards. Innovators with an exceptional product developed between January 1, 2016 and March 31, 2017 should apply. Submissions close April 14, 2017
For information on the 55th Annual R&D 100 Awards visit the R&D 100 Conference website.