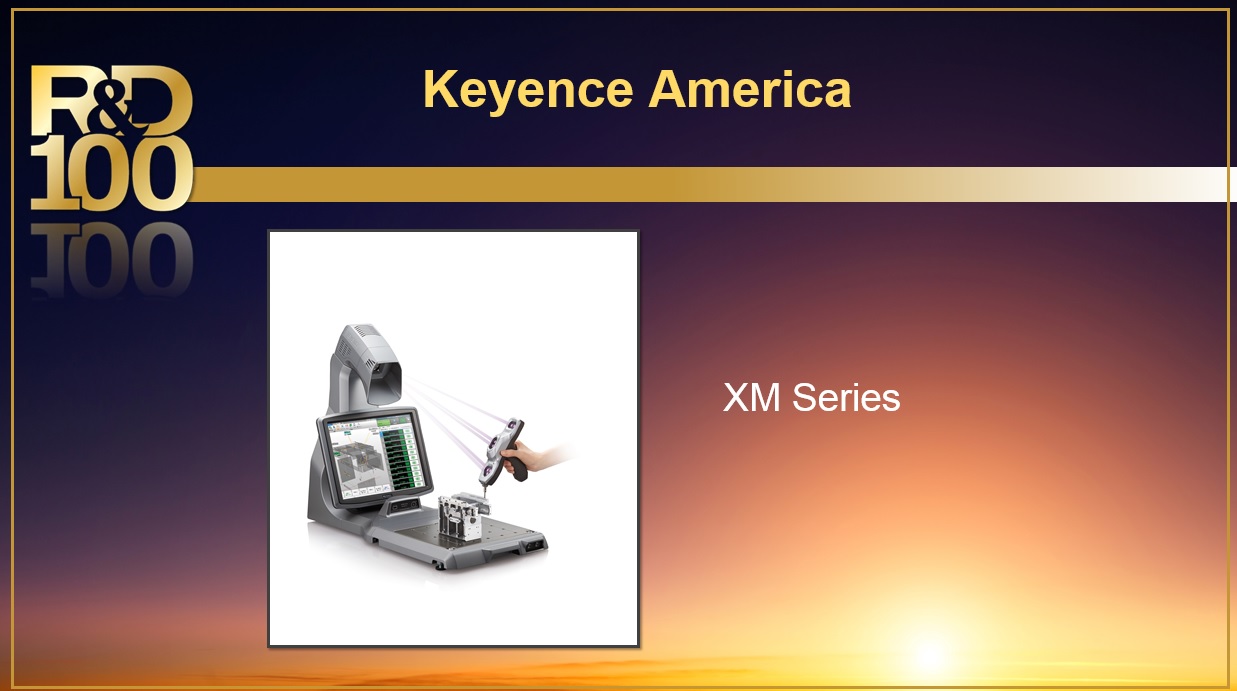 The XM Series – Handheld CMM is a three-dimensional measuring system designed to bridge the gap between hand tools and CMMs. Not only does the XM Series simplify 3D measurements, it also solves some of the industry's leading problems: Size requirements, tool complexity, high cost of ownership, ease of use, and constant maintenance requirements. Most CMMs have a list of installation requirements most often including but not limited to; construction of specialized rooms with temperature and humidity control, installation of concrete/rebar reinforced floors and dedicated air compression systems, among others.
In fact, many times companies have to tear down walls in order to fit a CMM into the building. The XM's desktop size was designed to facilitate installation in any desired location. Requiring no additional ancillary equipment such as dedicated HVAC, compressors or granite slabs, the XM significantly cuts installation/recurring costs.
Each year for more than 50 years, R&D Magazine has honored the 100 best innovations in research and development. We are currently accepting applications for the 2017 R&D 100 Awards. Innovators with an exceptional product developed between January 1, 2016 and March 31, 2017 should apply. Submissions close April 14, 2017
For information on the 55th Annual R&D 100 Awards visit the R&D 100 Conference website.