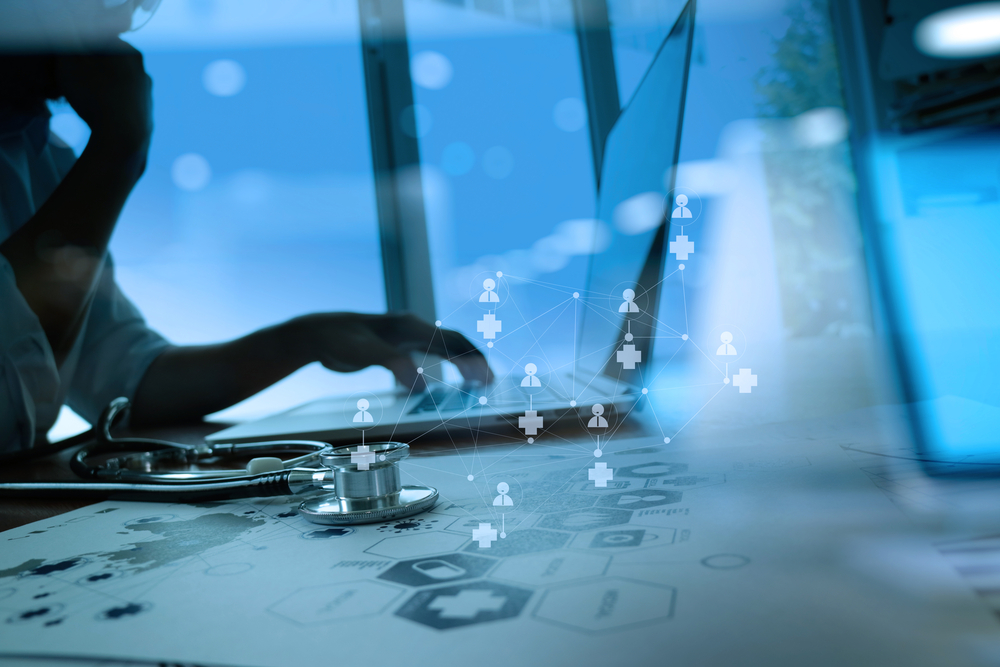 The Internet of Things (IoT) could unleash a new paradigm in a number of different industries.
IoT—a comprehensive network of interconnected devices communicating with each other— is being explored to improve environmental monitoring systems for atmospheric conditions, create more efficient energy management applications, and improve consumer tools in the retail and automotive sectors, just to name a few.
The medical and healthcare space is another area where IoT could really thrive, but only if both healthcare payers (insurance carriers) and providers recognize its potential, states a recent Accenture Health report based on a survey of healthcare executives in the payer and provider space (i.e. chief executive officers, chief information officers etc.).
"The Internet of Health Things (IoHT) is already delivering tangible cost savings, but continuous investment is essential. To succeed in the digital economy, healthcare providers and payers must take full advantage of IoHT now to grow their businesses in the long-term," the report states.
"Connected devices using the Internet of Health Things are beginning to transform healthcare delivery. By introducing more connectivity, remote monitoring and information gathering, IoHT can encourage better use of healthcare resources, more informed decisions, a reduction in inefficiencies or waste and the empowerment of health consumers."
Accenture Health reported that the estimated value of IoHT solutions in the healthcare space could reach $163 billion by 2020, with a compound annual growth rate of 38.1 percent between 2015 and 2020.
The survey was conducted to get an understanding of the current and future market demand for IoHT solutions in healthcare.
"Our aim was to understand the drivers of internet of health things investments and whether the investments were demonstrating benefit in the market today and where the market may be going," said Brian Kalis, the managing director of Accenture Health, in an interview with R&D Magazine.
Synthesizing all the responses revealed three areas that are receiving the most prominent investment and possess the most value.
Wellness and prevention
Accenture's analysis found that 42 percent of providers were able to achieve extensive medical cost savings from wellness and prevention programs focusing on IoHT, and an estimated 45 percent of payers reported that they achieved these cost saving solutions when using IoHT.
Consumer satisfaction plays a significant role in making providers and payers offer wellness and prevention IoH solutions. Providers also consider other business drivers like changes in Medicare reimbursement or shifts to readmission penalties. Payers focus on an increased need to stay competitive in the market, along with an emphasis on demonstrating effectiveness of care management programs.
Furthermore, both payers and providers reported that wearable devices help them accomplish these goals.
"I think we're seeing an overall maturing of the space, where you're moving beyond just the physical device and the wearable. It comes down to the unique design of the actual service you're providing and how that wearable fits into the context of the service that's adding value," explained Kalis.
Kalis elaborated that some of the challenges that have been faced historically with wearable devices are a lack of sustained adoption and continued use of wearable devices.
Some companies have explored incentives to get people to use these devices more frequently.
In August, Apple and Aetna reportedly held meetings to explore adding Apple's health and fitness-tracking smartwatch to Aetna's coverage plans as an additional perk
This deal could have boon in sales for the Apple Watch, while also helping Aetna increase customer interest in a healthier lifestyle and better diet tracking.
Operations
IoHT initiatives can also be used in operations, to manage inventory of medical supplies, and potentially improve the consumer experience.
"Some of the types of solutions we're seeing in this category are tied to the supply chain, so it involves the tracking of different supplies and logistics within the context of a facility," said Kalis.
This could look like IoHT solutions for providers that entail real-time location tracking of assets or automated asset management.
Kalis mentioned that payers deal with a lot of information pertaining to finance and administration, so a system geared more towards member services is needed . This would potentially revolve around streamlining the use of hospital resources or establishing a program for better connectivity.
Remote Patient Monitoring
Remote patient monitoring (RPM) tracks patients outside of the conventional clinical setting, lowering costs, while still maintaining patient independence. Telehealth is an example of this technology that can deliver virtual medical and health services.
A majority of the RPM IoHT investments have been geared towards cardiac conditions like congestive heart failure, as well as chronic respiratory diseases like asthma and COPD, and cancer.
Behavioral and mental health technologies have not received the same investment at similar levels compared to cardiac conditions, but the spotlight could start shifting to that area, said Kalis.
"Some of the solutions we're seeing in the market are cognitive therapy solutions that have the ability to track just general activity levels, mood, and behavior and provide a mix of both human as well as self-care coaching," explained Kalis.
Overall, mental and behavioral health is a relatively high priority for both providers and payers.
What's Next
Looking ahead, Kalis sees a lot potential for the future IoHT space.
"Overall what we're starting to see is the future of the internet of health things moving towards a concept of living services. We're seeing a lot of that happen with the advancement of artificial intelligence move towards no user interface systems, whether it involves using voice or natural language processing to converge and make these services come to life," elaborated Kalis.