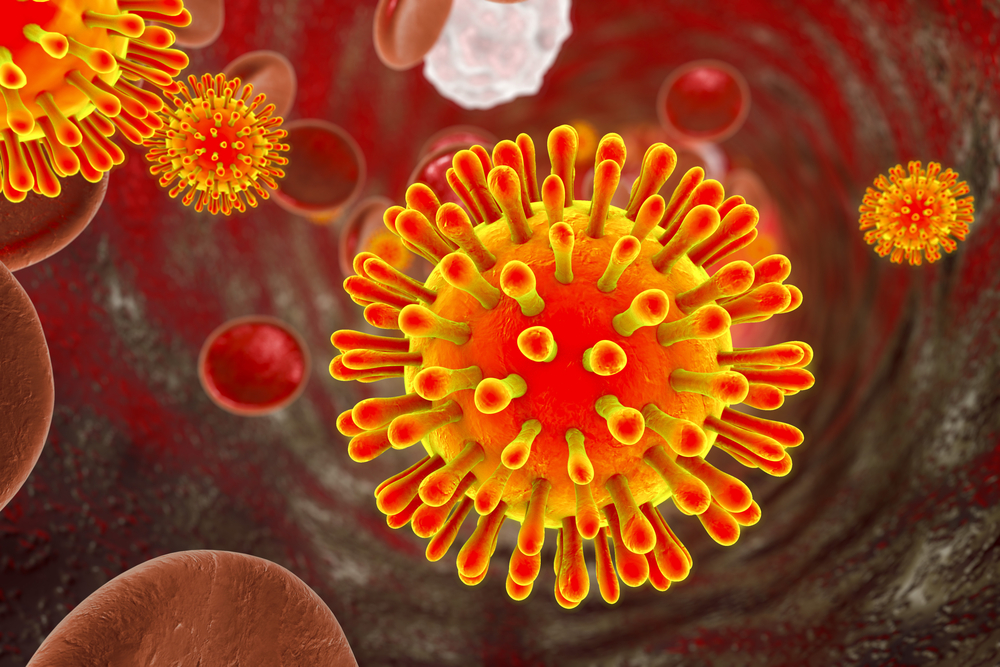 The 9th annual IAS Conference on HIV Science was held from July 23 through July 26th at the Palais des Congrès in Paris, France.
It's the largest biennial scientific conference bringing over 6,000 people together around the world to learn about the latest advances in HIV and AIDS.
The world has come a long way since the first appearance of these pathogens.
A number of countries have constructed comprehensive treatment and prevention programs designed to curb infections by HIV whereas pharmaceutical companies have made strides in refining drugs that administer a potent therapy without the risk of serious side-effects.
Janssen was one of the many drug developers in attendance at the conference to reveal the progress it was making in the fight against this disease.
It presented results from two studies involving potentially groundbreaking drugs.
APPROACH
This investigation featured a "mosaic-based" vaccine regimen being engineered to prompt an immune response against a large number of HIV subtypes.\
Mosaic-based vaccines contain immunogens formed using genes from the different HIV subtypes where the viral vectors are fused with components like soluble proteins. This ends up creating the mosaic-based regimens, which first primes and then boosts the immune system to get the desired effect.
Researchers are testing this formulation in Phase 1/2a study in 393 healthy HIV-uninfected adults in the United States, Rwanda, Uganda, South Africa, and Thailand.
"For most of the mosaic-based prime-boost HIV vaccine regimens tested in the APPROACH study, an antibody response to HIV was observed in 100% of study volunteers, and the vaccine regimen appeared to be well tolerated. These encouraging first-in-human data from APPROACH, combined with previous positive preclinical findings, form the basis of selecting a lead mosaic HIV vaccine regimen for further evaluation in a Phase 2b proof-of-concept efficacy study," Maria Pau, Ph.D., senior director, early compound development team leader, infectious diseases and vaccines at Janssen told Drug Discovery & Development, when asked about the key takeaways from this study.
An estimated 37 million people around the world are living with HIV-1 with nearly 2 million people becoming newly infected each year. Creating an effective HIV vaccination has been difficult due to the genetic diversity of the virus and its rapid mutation abilities.
Factors like this are why these results lay the groundwork for a vaccine that can hit all angles of pathogen.
"The next step for the mosaic-based regimen will be the Phase 2b proof-of-concept study, which is designed to test the efficacy of the regimen – that is, whether it can actually reduce the rate of new HIV infections – in up to 2,600 HIV-negative adult women aged 18-35 across five countries in Southern Africa. We hope that this study will begin towards the end of this year or early next year," continued Pau.
Janssen, with the help of partner organizations, i plans to initiate this investigation in African countries in late 2017 or early 2018.
LATTE
LATTE is a phase IIb evaluation exploring a regimen of two investigational long-acting, injectable formulations of HIV medications, Janssen's rilpivirine and ViiV Healthcare's cabotegravir, against three-drug oral antiretroviral therapy (ART).
Results indicated the drug given to patients every four or eight weeks was as effective as three-drug oral antiretroviral therapy at maintaining HIV-1 viral suppression through 96 weeks.
An estimated 94 percent of patients receiving injections every eight weeks achieved viral suppression, according to the announcement.
Also, an approximate 87 percent of patients receiving injections every four weeks achieved virologic response versus 84 percent taking the oral ART therapy.
"Despite tremendous progress, HIV remains one of the greatest global public health threats of our time and patients must remain on treatment for their lifetime. Traditional therapy for some patients can mean they need to take up to three drugs per day. If successfully developed and approved, injectable HIV therapy could provide patients who are potentially struggling with daily therapy the option to have monthly injections. This has the potential to improve adherence and outcomes by reducing pill burden and dosing frequency," explained Janssen's Brian Woodfall, MD, the global head of late development, infectious diseases and vaccines when asked about the significance of these results.
Overall, high satisfaction was reported in the study by those taking the two drug regimen with being generally well-tolerated with no adverse events.
"In terms of goals for the two-drug, long-acting injectable regimen, two phase III studies are ongoing, FLAIR (First Long-Acting Injectable Regimen) and ATLAS (Antiretroviral Therapy as Long-Acting Suppression), and these are examining the safety and efficacy of monthly dosing with the injectable regimen. The aim of these trials is to ensure that the two-drug injectable regimen will provide comparable viral suppression to oral antiretroviral therapies (ART) in both patients who are treatment-naive and patients already being treated with daily ART," elaborated Woodfall.
He added that the next phase of innovation in the HIV treatment space could revolve around HIV drug resistance, which he said is a, "real and serious threat" for individuals being treated for HIV as well as a major public health concern for people around the globe.
"One of the major contributors to the development of HIV drug resistance is non-adherence," said Woodfall.
"Because of this risk, HIV treatments need to become more tolerable, more convenient, and be available in different formats in order to offer patients a regimen that is best suited to their needs as well as actively suppressing the virus," he continued.
This study appeared in the journal The Lancet.