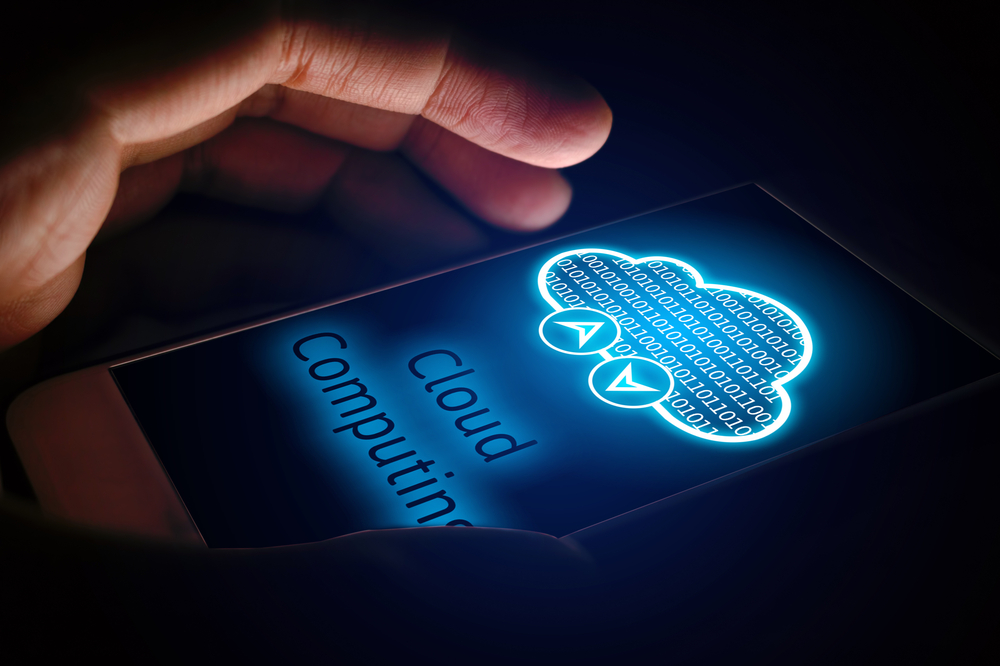 IBM and VMware announced that more than 1,400 enterprises in nearly every industry around the world are extending their VMware environments to the IBM Cloud. Through the partnership, clients such as Honeywell International and Vodafone are using IBM Cloud's global reach and cloud-native services, and the infrastructure and operational consistency of VMware CloudÔInfrastructure, to create new business opportunities.
As part of today's news, IBM and VMware are announcing new solutions to further the partnership and IBM is launching network control and visibility solutions from F5 Networks and Fortinet so that enterprises can continue to extend their VMware environments, as they are, to the public cloud.
In 2016, IBM and VMware set out to tackle a pressing industry challenge: extending existing VMware workloads from on-premises environments to the cloud without having to retool operations, re-architect applications and re-design security policies. Enterprises are able to run their VMware workloads in the cloud and leverage IBM's AI and analytics services as an extension of their VMware deployment. IBM Cloud for VMware solutions are available across IBM's global network of nearly 60 Cloud data centers in 19 countries.
IBM and VMware Partnership Fuels Global Enterprise Adoption
Client adoption continues to grow as enterprises such as the Performance Materials and Technology (PMT) Division of Honeywell International adopt these solutions. Honeywell, a global leader in designing and creating software-based systems to safely and efficiently operate complex industrial facilities, selected IBM Cloud as the foundation for its Open Virtual Engineering Platform(VEP), which enables users to build and test engineering processes in a highly reliable and security-rich cloud-based environment.
By moving to the IBM Cloud, Honeywell seamlessly transitioned its VMware-based environment and is able to take advantage of existing tools, technologies and operational processes in the cloud. Honeywell is also able to leverage advanced data protection and security capabilities from HyTrust and Intel, both critical factors in the company's decision to use IBM Cloud.
"Honeywell is developing the technologies of tomorrow so that manufacturing and plant operators can better address challenges such as efficiency, productivity, reliability, safety and security," said Vimal Kapur, president, Honeywell Process Solutions. "The partnership between IBM and VMware is enabling Honeywell to deliver new industrial automation technologies like the Open Virtual Engineering Platform for our customers around the world. The global reach of the IBM Cloud, the operational consistency of VMware across on-premises and cloud environments and the ability to leverage HyTrust and Intel technology for additional security were important to us."
Additionally, through a new agreement with IBM, Vodafone announced today that it is offering an international service that enables enterprises to support the movement of VMware-based workloads on a Vodafone Hosted Private Cloud to and from the IBM Cloud. Read the news release here.
To extend the reach of IBM Cloud for VMware solutions, IBM and Dell EMC today announced an agreement to help accelerate cloud adoption by providing Dell EMC's commercial customers access to VMware solutions on the IBM Cloud. Read the news release here.
Expanded Portfolio of IBM Cloud for VMware Solutions
Today, IBM and VMware each made announcements that further this strategic partnership and support continued adoption of IBM Cloud for VMware solutions:
Adoption of VMware HCX Technologies: IBM is one of the first partners to adopt VMware HCX technologies. HCX technologies deliver seamless interoperability and application mobility between IBM Cloud and any VMware-based cloud, enabling large scale application migration and ongoing portability with zero application downtime or refactoring. HCX technologies will allow IBM Cloud customers to modernize data centers with the most current VMware SDDC offerings while maintaining business continuity, application uptime, network architectures and performance. Read the news release here.

: VMware Horizon Cloud is the next generation of virtual desktop and application cloud services from VMware. The VMware Horizon Cloud service offered by IBM Cloud will be made available in Q4 2017 to customers on the IBM Cloud. Horizon Cloud will be delivered as a fully cloud-hosted service managed end-to-end by IBM or a seamless hybrid solution using on-premises hyperconverged infrastructure to enable new use cases for desktops-as-a-service (DaaS).

Certified Public Cloud Infrastructure for SAP HANA® on VMware on IBM Cloud: IBM today announced the availability of new SAP-certified bare metal servers for SAP HANA® platform deployments in the IBM Cloud and new configurations for VMware environments. Read the news release here.
IBM Cloud is Now VMware Cloud Verified: IBM Cloud is one of the first of a new class of partners carrying the VMware Cloud Verified trust mark. VMware Cloud Verified identifies providers that fuel business growth by driving innovation, improving efficiency and lowering costs for customers as they transform application portfolios for a multi-cloud, multi-device world. Read more in this blog.
New Technology Ecosystem Partners to Provide Network Control and Visibility
To help clients have a consistent experience spanning on-premises environments and the public cloud, IBM is broadening its ecosystem of technology partners and introducing solutions from F5 Networks and Fortinet for full network traffic control and workload security capabilities.
F5 Networks: In Q4 2017, IBM will make F5 Networks' BIG-IP virtual suite of products available in the IBM Cloud for VMware solutions portal. Enterprises will have the ability to order, deploy and configure the F5 BIG-IP virtual edition products for automated integration with VMware Cloud Foundation and vCenter Server on the IBM Cloud. This will offer enterprises the security-rich, intelligent network traffic management and application performance optimization for their most critical workloads. Read more in this blog.
Fortinet: In Q4 2017, IBM will make Fortinet's FortiGate-NGFW virtual appliance and bundled services available in the IBM Cloud for VMware solutions portal. Enterprises cannot afford to choose between security and maintaining a high-performance business infrastructure. FortiGate on the IBM Cloud will help maintain secure application availability by extending robust enterprise network firewall functionality into their hybrid cloud environments. Read more in this blog.
"Enterprises in nearly every industry want to use the cloud to modernize and create new business opportunities," said Faiyaz Shahpurwala, general manager, IBM Cloud. "IBM's partnership with VMware has enabled more than 1,400 enterprises to quickly and easily transition to the cloud to securely scale and enhance their workloads with full access to a rich catalog of IBM Cloud services, including AI, data and analytics, IoT, serverless and more."
"VMware and IBM are seeing increasing customer momentum as we continue to be strategically aligned in supporting customers' journey to the cloud," said Ajay Patel, senior vice president and general manager, cloud provider software business unit, VMware. "From our early partnership to deliver complete software-defined data centers as a service through VMware Cloud Foundation, and now our pioneering efforts with VMware HCX technologies to reduce the cost and complexity of large-scale on-premises workload migration, together we are delivering a powerful enterprise cloud platform with operational consistency and global scale."