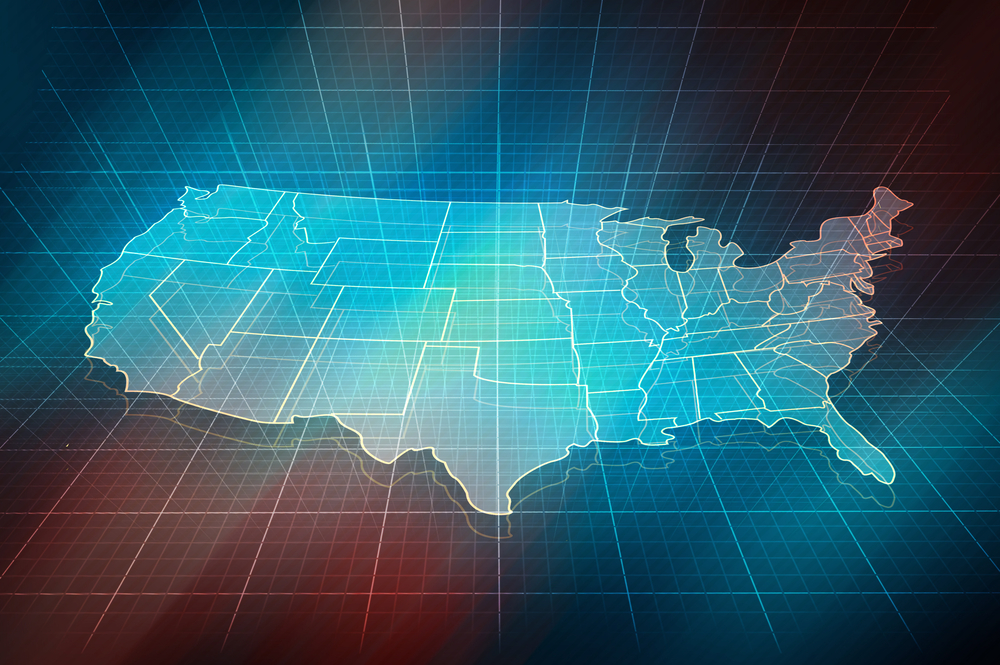 As markets become flooded with competition and more and more buying options become available to consumers, brand loyalty is increasingly difficult to maintain.
Today, it takes more than just a good product to hold onto a customer.
"Traditionally we think of a simple paradigm that you satisfy your customers and you provide good value and you will be rewarded with their loyalty and capture market share. What we are finding is that is not enough," said Charles L. Colby, chief methodologist and founder of Rockbridge Associates, in an exclusive interview with R&D Magazine.
Colby is one of the creators of the American Innovation Index™ (Aii), the first comprehensive study to quantify and rank the innovativeness of U.S. companies based on their customers' perceptions. One of the key finding from the report is that companies that are more innovative see an increase in customer loyalty, and as a result profit.
"You can have industries where there is a very high level of satisfaction, but the ones who actually grow are the innovators," said Colby. "Innovation is another layer that customers expect from companies that provide services."
Colby, along with Gina D. Woodall, Aii co-creator and president of Rockbridge Associates, presented an exclusive look at the Aii as the opening Keynote at the fourth annual R&D 100 Conference, held Nov. 15-16, 2018 at the Waldorf Astoria in Orlando, Florida.
The Aii covers nearly 200 firms from more than 20 industries, based on experiences captured from a nationally representative online survey of over 7,000 U.S. adults, comprising over 30,000 customer relationships.
The sectors they studied include: airlines, health insurers, auto insurers, investment services, auto manufacturers, life and disability insurers, banks, lodging, consumer durables, restaurants, credit card providers, specialty retailers delivery and shipping, supermarkets and drugstores, energy utilities, technology, fuel companies, TV/internet service providers, general merchandise retail, and wireless/cellular.
Customers rated companies on several key metrics, including innovations, social innovation, customer loyalty and attractiveness. Data was also collected on emotional experiences associated with the company such as arousal and pleasure and perceived change in how the company does business.
The Aii is unique because it measures innovation from the customer point of view rather than relying on expert opinions that bypass what customers actually experience, said Colby.
"Many of us are familiar with traditional measures, things like satisfaction and the Net Promoter Score," said Colby. "What the index does is it measures customer's perceptions, how innovative companies are and captures perceptions that the company changes the market that it's creative, that it is pioneering, that it is generally innovative from a customer point of view."
Creating the Aii
The Aii is modeled after the Norwegian Innovation Index (NII), created by the Norwegian School of Economics (NHH) in 2017. The NII was built based on the idea that sustainable businesses all have similar characteristics—they deliver high-quality goods and services, they innovate on a regular basis, and they launch innovations that trigger active emotions. To evaluate innovation, NHH looked at 20,000 customer experience at 79 companies in more than 20 industries over the course of a year. In the NII retail store Ikea, digital bank Sbanken and telecommunications company OneCall took the top three spots for most innovative.
Inspired by the report, Rockbridge partnered with the Gabelli School of Business at Fordham University and NHH to implement the innovation study in the United States. To create the U.S. version, Rockbridge upped the number of companies surveyed to 163. Which companies to include were carefully considered, said Colby.
"We can't quantify everybody," he said. "The way we picked them was, first of all they are all B-to-C. We did not want to look at, for example, how IBM delivers services to corporate clients and things like that. Then we picked what we felt were the major sectors of the U.S. economy and we looked at what the Fortune 500s were. Then within their categories, we tried to look at some non-U.S. based companies like Ikea for example. Then we added some disruptors because we felt like they were up and coming like Uber and Lyft."
Key findings
Once the companies were selected, each company was given a 0-100 score, based on customer's perceptions of the company's creativity, how much it was changing the market with its products and services and if it was a pioneer in its category.
Several companies stood out as being most innovative. Apple took the top spot, followed by Amazon, Ikea, Toyota, Netflix, Honda, John Deere, Southwest, AirBnB, and Samsung.
In addition to the Aii, Rockbridge also evaluated companies based on their perceived positive impact on society as part of the Social Innovation Index (Sii). This index asked customers how each company's innovative offering benefited society, if they were creating innovative solutions to benefit society and how much they prioritized social good.
"Here it relates to things that are maybe less tangibly valuable to a customer but might matter to a customer because they know the company is doing positive things for society and the environment," said Colby.
Examples of social innovation include Goodyear's commitment to organic ingredients in its manufacturing process, Apple's focus on user security and privacy, and Amazon's efforts to create opportunities for small business.
The report found that the most successful companies were those perceived to be both innovative and socially innovative.
Companies that scored high on both the Aii and Sii included Ikea, Ford, General Motors, Aldi, Jetblue, John Deere, USAA, Chick-fil-A, and Honda.
"Even if you are innovative you need to consider social innovation to be transformative and not just disruptive," said Colby.
In the presentation at the R&D 100 Conference, Colby gave the example of John Deere— a world leader in advanced equipment and services for agriculture, forestry, construction, road building, and lawn and turf care—as a company that is both innovative in their product development and socially innovative.
John Deere innovates by investing heavily in R&D to deliver new products and breakthrough technologies regularly. The company also manufactures efficient, clean-burning engines and produce intelligent connected technologies, enabling more precise, smarter decisions for customers. In addition to those product innovations, they are also committed to being socially innovative and as a company work to solve world hunger, empowering others through education and by developing communities.
They are also environmentally conscious and are dedicated to creating technologies that perform sustainably with a focus on energy, water and greenhouse gas emissions. To achieve all of this, John Deere specifically hires employees that are interested in serving a greater social purpose in addition to working on innovative R&D.
Lessons to be learned
While not all companies have the resources of big players like John Deere, everyone can learn from companies that ranked high on the Aii, said Colby.
Across industries, innovation leaders have several common qualities, said Colby. They all have a clear vision of where they want to be in the future. They take on big challenges, set impossible goals and are confident in success. They use technology to transform the business rather than reacting to change, and they encourage independent thinking in their cultures but act as a team.
Colby hopes all R&D professionals can take something away from the Aii and apply it to their own work.
"What we've done is we've established a bottom line of the importance of innovation," he said. "We've correlated it with loyalty and it is definitely a predictor. The implication of that for people involved in R&D is this is more than just tinkering and coming up with new approaches, this translates into market share."
To learn more about the Aii visit: https://americaninnovationindex.com