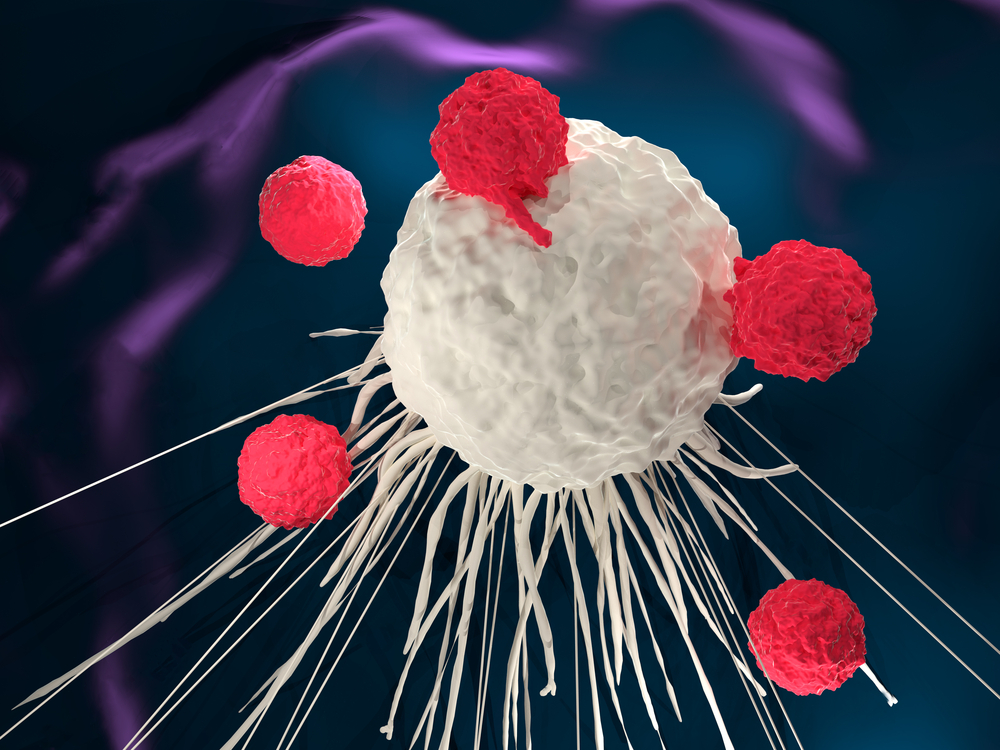 Janssen Biotech, a Janssen Pharmaceutical Company of Johnson & Johnson, announced that it has entered into a worldwide collaboration and license agreement with Legend Biotech USA Inc. and Legend Biotech Ireland Limited ("Legend"), subsidiaries of Genscript Biotech Corporation, to develop, manufacture and commercialize a chimeric antigen receptor (CAR) T-cell drug candidate, LCAR-B38M, which specifically targets the B-cell maturation antigen (BCMA). LCAR-B38M is currently accepted for review by the China Food and Drug Administration (CFDA) and in the planning phase of clinical studies in the United States for multiple myeloma.
"Despite significant advances, multiple myeloma remains an incurable disease for most patients, creating the need for additional, highly active options. LCAR-B38M provides an innovative approach with the potential to transform the treatment of myeloma," said Peter F. Lebowitz, M.D., Ph.D., Global Therapeutic Area Head, Oncology, Janssen Research & Development, LLC. "We look forward to collaborating with the pioneering scientific team at Legend and applying our expertise to the development of this cell therapy, with the goal of building regimens aiming for a cure."
LCAR-B38M is the first CAR-T therapy accepted for review by the CFDA. Under terms of the agreement, Legend will grant Janssen a worldwide license to jointly develop and commercialize LCAR-B38M in multiple myeloma with the Legend team of experts. Janssen will record worldwide net trade sales, except for sales made in Greater China. The companies have entered into a 50/50 percent cost-sharing/profit-split arrangement, except in Greater China, where Janssen and Legend have a 30/70 percent cost-sharing/profit-split arrangement. Janssen will make an upfront payment of $350 million that will be recorded in the fourth quarter and additional payments based upon the achievement of certain development, regulatory and sales milestones.
Johnson & Johnson reaffirms its previously announced adjusted earnings guidance for full-year 2017 of $7.25-$7.30 per share.
"We are pleased to enter into a partnership with Legend to gain access to their CAR-T platform, an important future therapeutic modality for Janssen," says Mathai Mammen, M.D., Ph.D., Global Head, Science & Development, Janssen Research & Development, LLC. "Legend is an innovative biotech company that has developed a differentiated CAR-T therapy, which has shown promising results in early-stage multiple myeloma trials conducted in China. We are excited to bring Janssen's global expertise in drug development to advance this innovation into potential new treatment options for patients around the world."
About CAR-T and BCMA
CAR T-cells are an innovative approach to eradicate cancer cells by harnessing the power of a patient's own immune system. BCMA is a protein that is highly expressed on myeloma cells. By targeting BCMA via a CAR-T approach, CAR-T therapies may have the potential to redefine the treatment paradigm for multiple myeloma and potentially advance towards cures for patients with the disease.