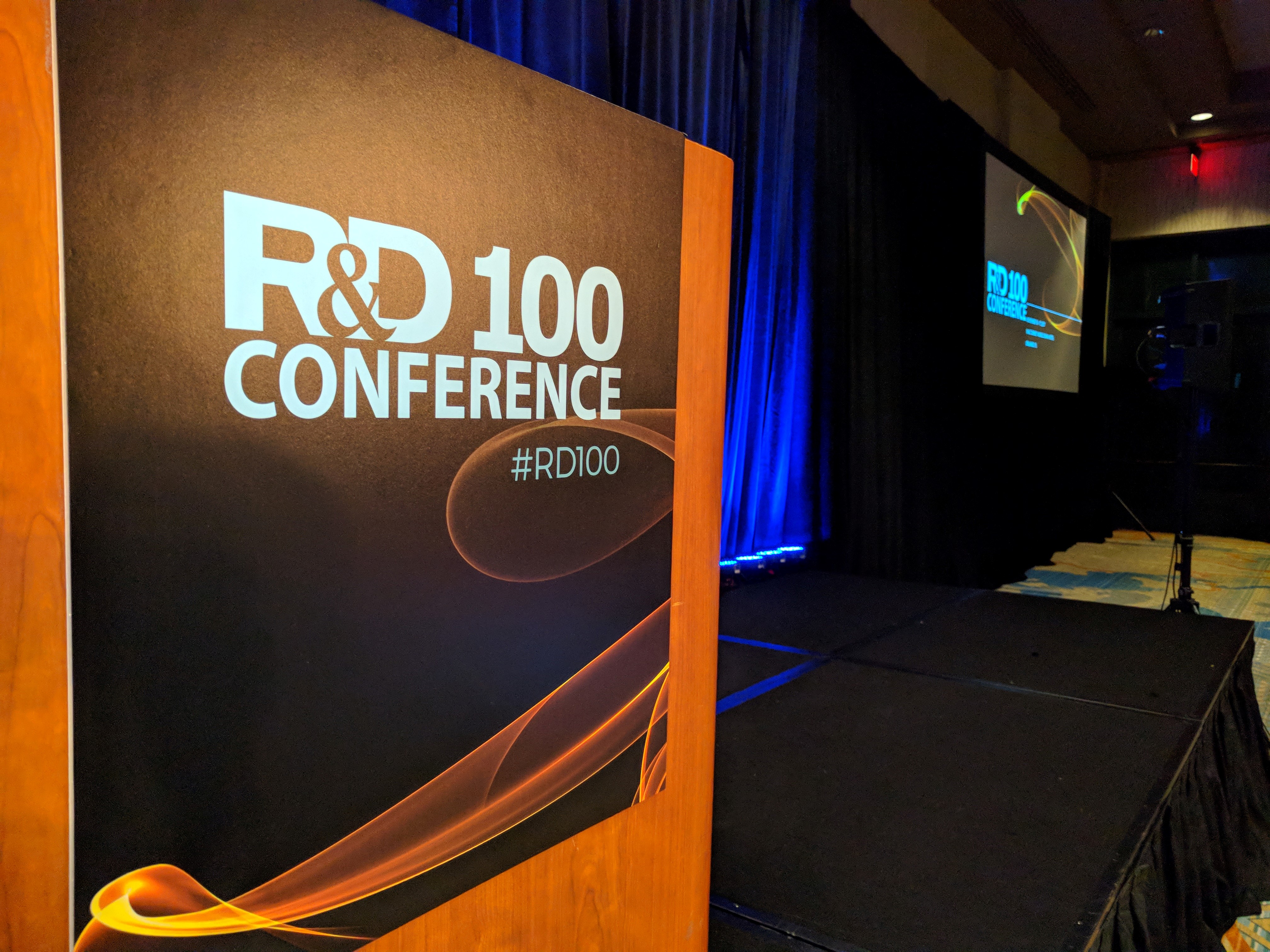 The opening day of the 2017 R&D 100 Conference was a success, featuring numerous insightful presentations and intriguing discussions amongst the hundreds of R&D professionals in attendance. Day two of the third-annual event—held Nov. 16-17 at Walt Disney World Swan Resort in Orlando, Florida—is expected to continue this momentum, kicking of its morning session with key presentations from two industry leaders, followed by special forum focused on transferring technologies from the government to the private sector.
Day two opens with the Keynote Address, "Disney's Approach to Customer Experience" (9 am. – 10 a.m., Osprey Ballroom), which comes from the Disney Institute, the professional development and business advisory arm of The Walt Disney Company.
The talk will be given by Jeff James, vice president and general manager of the Disney Institute, who will provide the business insights behind the company's success. A 20-plus year veteran of The Walt Disney Company, James is an expert in the company's successful core competencies and values. He oversees a global team of Disney subject-matter experts who engage with clients by sharing Disney business insights focused on service, leadership and employee engagement.
In his talk, James will discuss the time-tested business methods centered on leadership, employee engagement, and service that Disney uses to create a culture of excellence. For over two decades the Disney Institute has been helping transform organizations through custom solutions grounded in the success and insights from The Walt Disney Company. Based on examples from within the businesses they operate, the Disney Institute offers a collaborative approach from insight to implementation. The talk is geared towards professionals from both the private and public sectors who are interested in learning how to unlock the "magic" inside their organizations.
Disruptive Innovation in Drug Discovery
Following the keynote, Layton H. Smith, PhD, Director of Drug Discovery and Pharmacology at the Sanford Burnham Prebys Medical Discovery Institute, will present the General Session, "Reimagining the Drug Discovery Process: Disruptive Innovation in Microcosm" (10:10 a.m.- 11 a.m., Osprey Ballroom).
In his talk, Smith will discuss how the drug discovery process and overall strategy for finding new medicines is ripe for disruptive innovation. The combination of economic pressures and difficult scientific challenges have decreased productivity, while costs have exploded. In this context, a new ecosystem is emerging today. Innovative technologies, new business frameworks and consumerism are poised to overcome traditional barriers in early drug discovery and deliver the medicines of tomorrow.
Smith's presentation will explore how these disruptions are addressing critical bottlenecks in the early drug discovery process. He will also present a case study on Lake Nona Medical City, a 650-acre health and life sciences park that has become home to some of the nation's top hospitals, universities, research institutions and health and life science companies.
Technology Transfer
The morning sessions will conclude with "R&D Technology Transfer Forum (TTF): Unlocking the Potential" (11:15 a.m. – 12:25 p.m.; Osprey Ballroom), a special forum session that will explore the obstacles and barriers encountered with transferring technologies from the government to the private sector.
The federal science and technology budget is sizeable—some $135B of public funds are invested annually to improve security, create jobs, develop higher standards of living, and unlock new discoveries that serve as a foundation for future innovations. The majority of the national investment in science and technology today is by the private sector.
These circumstances present an opportunity to leverage successes in transferring technologies from the government to the private sector. This will generate a higher return for public funds by creating an environment where we encourage, seek and maximize prospects for transfer.
The forum will discuss these opportunities and approaches to overcoming the obstacles and barriers encountered with such technology transfers.
The session will be presented in five individual topic sections: Unlocking the Potential for Technology Transition from Federally Funded R&D, led by Vicki A. Barbur, PhD, Technology Transfer Office, The MITRE Corporation; Challenges of IP Licensing and Legal Constraints, led by Daniel Lockney, Technology Transfer Program Executive at NASA Headquarters; Commercialization Challenges With Technology Transfer, led by Michael J. Paulus, PhD, Oak Ridge National Laboratory Partnerships Directorate; Changing the Culture: Accelerators and Incubators as Catalysts for Disruptive Innovation, led by Nick Dougherty, Program Director for PULSE@MassChallenge; and Technology Scouting in the Commercial World, led by Ben Gibson, Sr., Owner, Solution Architect, SyrRoc Systems.
Audience discussion of these topics will commence following the individual sections.
Overall, the morning session of day two of the 2017 R&D 100 Conference is poised to be an engaging and interactive experience.
"Day two of the 2017 R&D 100 Conference has a lot to offer our attendees, including insights on business development from a leading institute and on the potential of disruptive innovation within a rapidly growing industry," said Bea Riemschneider, Editorial Director for R&D Magazine. "In addition, R&D professionals of all backgrounds and experience levels have the opportunity to be part of an important discussion that impacts many within R&D—the transfer of the important innovations happening in research labs at the government level to the private sector, where they ultimately will be more accessible to the public as a whole."
In 2015, the R&D 100 Conference was launched as an educational event that both celebrates the historic R&D 100 Awards and provides an educational opportunity that is unique for the R&D community.
The R&D 100 Awards have served as the most prestigious innovations awards program in research and development for the past 55 years, honoring pioneers in science and technology. The 2017 R&D 100 Awards will be presented at the R&D 100 Awards gala event on the evening of Nov. 17. Together, the 2017 R&D 100 Awards gala event and the 2017 R&D 100 Conference explore significant strides in R&D, offering an enriching experience for R&D professionals of all levels and specialties. For registration and conference details visit: www.rd100conference.com.