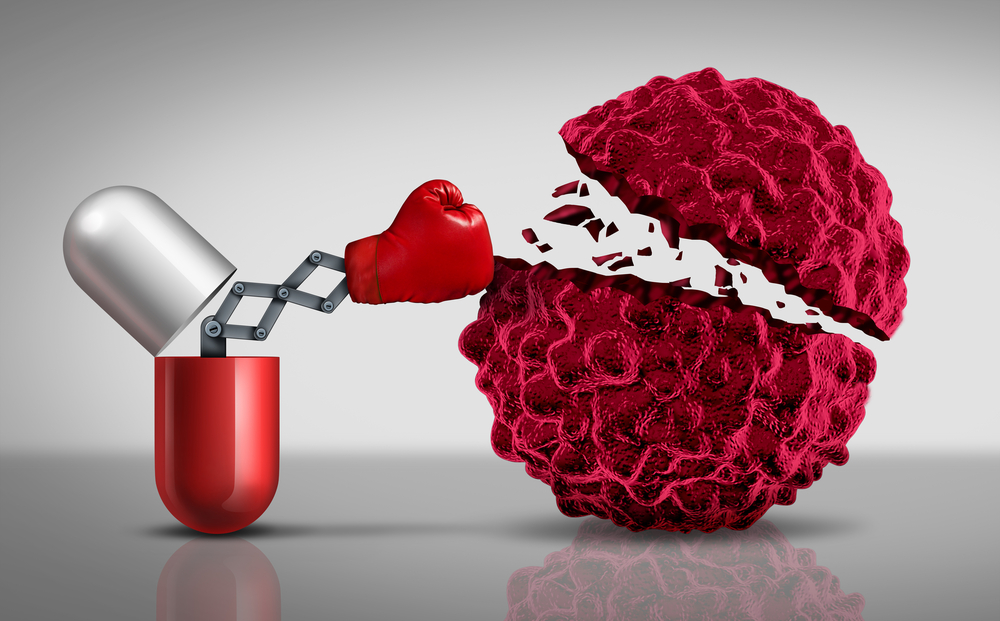 Kite Pharma, Inc., (Nasdaq:KITE) today announced positive topline results from a pre-planned interim analysis of ZUMA-1 for its lead product candidate, KTE-C19, in patients with chemorefractory diffuse large B-cell lymphoma (DLBCL). KTE-C19 met the primary endpoint of objective response rate (ORR), p < 0.0001, with ORR of 76 percent, including 47 percent complete remissions (CR).
ZUMA-1 enrolled patients with chemorefractory aggressive NHL into two cohorts. Cohort 1 included patients with DLBCL, and Cohort 2 enrolled patients with transformed follicular lymphoma (TFL) and primary mediastinal B-cell lymphoma (PMBCL). Kite's intent is to seek regulatory approval of KTE-C19 in DLBCL, TFL and PMBCL based upon the combined data of both cohorts.
The interim analysis of ZUMA-1 evaluated the ORR in the first 51 patients in Cohort 1 with at least three months of follow-up. This analysis also included an additional 11 patients in Cohort 2. The table below summarizes the response rates from this interim analysis together with the previously reported results from the Phase 1 portion of ZUMA-1 (Neelapu ASCO 2016).
Across the combined 62 patients, the most common grade 3 or higher adverse events included neutropenia (66 percent), anemia (40 percent), febrile neutropenia (29 percent), thrombocytopenia (29 percent), and encephalopathy (26 percent). Grade 3 or higher cytokine release syndrome (CRS) and neurological toxicity was observed in 18 percent and 34 percent of patients, respectively. Two patients died from KTE-C19 related adverse events (hemophagocytic lymphohistiocytosis and cardiac arrest in the setting of CRS).
The Phase 2 interim outcomes in ZUMA-1 are largely consistent with results from the Phase 1 portion of the study and the National Cancer Institute (NCI) study based on the same CAR construct, a low-dose cyclophosphamide-fludarabine conditioning regimen, and Kite's proprietary manufacturing process (Kochenderfer ASCO 2016).
"ZUMA-1 enrolled patients with chemorefractory aggressive NHL, a disease that is very difficult to treat. The combined CR rate of 39 percent at three months is very exciting as it represents nearly a five-fold increase from the CR rate of 8 percent seen in the SCHOLAR-1 study in a similar patient population," said Jeff Wiezorek, M.D., Senior Vice President of Clinical Development. "ZUMA-1 is the largest CAR-T study reported in NHL. We were able to manufacture KTE-C19 for 99 percent of patients enrolled in the study, and successfully handle the study logistics and adverse event management at over 20 sites, most of which had no prior experience in CAR-T therapy."
Additional data from this interim analysis will be submitted for presentation at an upcoming scientific meeting. The primary analysis of 101 patients with chemorefractory aggressive NHL (DLBCL, TFL and PMBCL) will include approximately six months of follow-up and is expected in the first quarter of 2017.
"We are grateful to the study participants and investigators who have made this important research possible. What started at the NCI over a decade ago with the pioneering work of Steven A. Rosenberg, M.D., Ph.D., has evolved into a technology that has the potential to fundamentally change the outlook of patients with cancer. For patients with aggressive NHL, every day matters and a new treatment option like KTE-C19 is desperately needed," said Arie Belldegrun, M.D., FACS, Chairman, President and Chief Executive Officer of Kite. "I am proud of what we have achieved to date and excited to apply our advanced learnings from ZUMA-1 to our ongoing clinical development programs to bring continued innovation to patients and the scientific community at large."