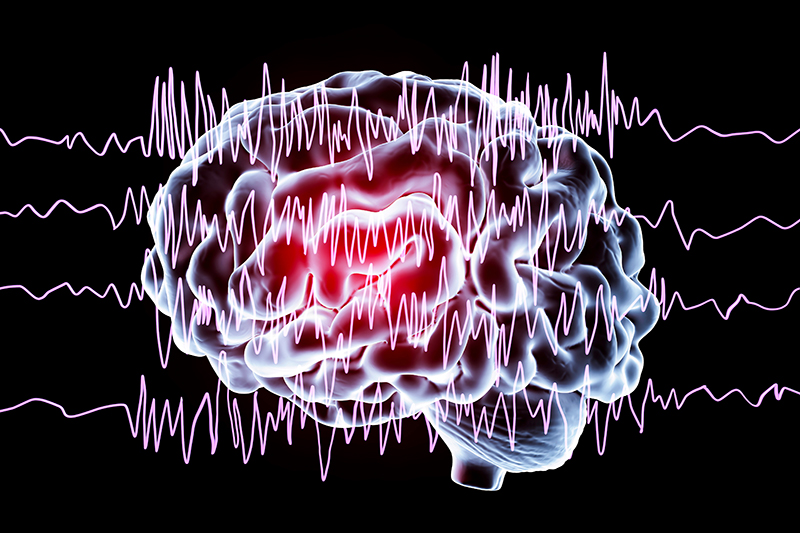 Levetiracetam, the most commonly prescribed drug for U.S. infants with epilepsy, may be significantly more effective than the second-choice drug phenobarbital, according to a new study by scientists from Weill Cornell Medicine, NewYork-Presbyterian and 16 other research institutions. The findings provide the first evidence to favor levetiracetam in infants.
The barbiturate phenobarbital has been prescribed since the 1910s to infants with epilepsy but its use has been associated with lower IQ scores in children. Recently, physicians have been prescribing levetiracetam more frequently, as it has fewer side effects and appears to be well tolerated. But this use is off-label since the U.S. Food and Drug Administration approved the medication in 1999 only as an additional therapy for pediatric patients from 1 month of age to 16 years old.
In the study, published Feb. 12 in JAMA Pediatrics, the investigators examined hospital records to see which drug was more effective in treating infants with nonsyndromic epilepsy, the most common form of the disease in that age group. They found that levetiracetam was more effective than phenobarbital in treating the condition, findings that have implications for two-thirds of infants who begin to have seizures in the first year of life.
"We knew that levetiracetam was being prescribed more often than phenobarbital in clinical practice, but we were surprised to find that levetiracetam was so much more effective," said first author Dr. Zachary Grinspan, the Nanette Laitman Clinical Scholar in Healthcare Policy and Research/Community Health and associate professor of healthcare policy and research and of pediatrics at Weill Cornell Medicine, and director of pediatric epilepsy NewYork-Presbyterian Komansky Children's Hospital.
Epilepsy affects more than 1 percent of the American population. In 2015, about 3.4 million adults and 470,000 children were taking epilepsy medication or had experienced at least one seizure in the past year, or both.
For the study, Dr. Grinspan and colleagues, including senior author Dr. Anne Berg, a research professor of pediatric neurology at the Ann & Robert H. Lurie Children's Hospital of Chicago, analyzed health records for 155 infants under 1 year of age with nonsyndromic epilepsy—meaning that they had not been diagnosed with a rare epilepsy syndrome—from 17 pediatric epilepsy centers in the United States.
They found that 40 percent of infants in the group treated with levetiracetam had experienced no further seizures within three months of starting treatment and had not required a second drug within six months, compared with only 16 percent in the phenobarbital group. Further, the researchers calculated that if 100 infants who had received phenobarbital had been treated with levetiracetam instead, 44 of them would be seizure-free within three months and still using one drug at six months, rather than 16.
"We hope our results will encourage clinicians still prescribing phenobarbital to infants under 1 year old to consider moving to levetiracetam," Dr. Grinspan said. "We also hope our colleagues in the United States and other countries will analyze their own data to see if they can confirm our findings. But we may need a randomized controlled trial to thoroughly test the result."
This study's results have potential implications for the treatment of epilepsy in developing countries. "Phenobarbital is found all over the world and is on the World Health Organization's Model List of Essential Medicines," Dr. Grinspan said. "If our findings are replicated by other researchers, levetiracetam may become the preferred treatment in more countries in the future."
SOURCE: Weill Cornell Medicine