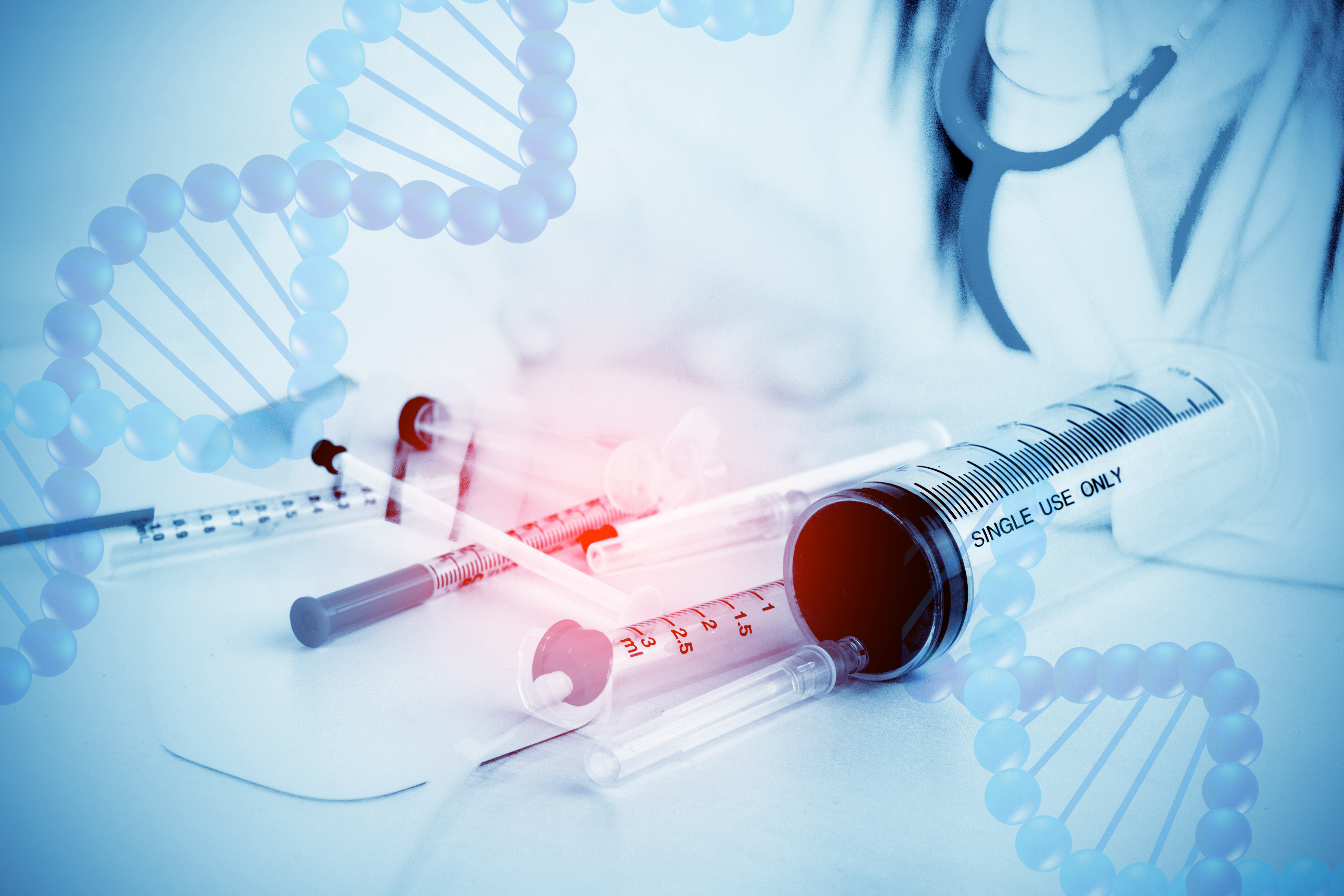 Olaparib (Lynparza) has been shown to be effective in killing cancer cells caused by mutations to genes involved in repairing DNA. It works by binding to, and inhibiting PARP–poly (ADP-ribose) polymerase-a protein that is used by cancer cells to grow. However, the PARP inhibitor doesn't work for everyone, and sometimes it stops working. A three-in-one blood test developed by British researchers may help determine which men would benefit most from PARP inhibitors—by testing circulating cancer DNA in the bloodstream.
The test first identified cancer cells with defective BRCA genes to determine if a PARP inhibitor was an appropriate treatment. The test also analyzed the DNA in the blood after treatment had started so patients who were not responding could be switched to a different therapy. It was then used to monitor blood throughout the course of treatment in case the cancer was evolving and becoming resistant to treatment.
According to researchers from The Institute of Cancer Research, London, and The Royal Marsden NHS Foundation Trust, this is the first test developed for a precision prostate cancer therapy targeted at specific genetic faults within tumors.
Study findings
The researchers collected blood samples from 49 men with advanced prostate cancer who were enrolled in the TOPARP-A phase II clinical trial of olaparib.
After analyzing levels of cancer DNA circulating in the blood, they found patients who responded to olaparib had a median drop in the levels of circulating DNA of 49.6 percent after only eight weeks of treatment, whereas cancer DNA levels rose by a median of 2.1 percent in patients who did not respond.
The patients who responded to treatment at eight weeks survived an average of 17 months, compared with only 10.1 months for men who didn't respond to the drug.
Additionally, in patients who had stopped responding to therapy, the researchers detected new gene mutations that cancelled out the original errors in DNA repair–particularly in the genes BRCA2 and PALB2–which had made the cancer susceptible to olaparib in the first place.
In a press statement, Professor Johann de Bono, Regius Professor of Cancer Research at The Institute of Cancer Research, London, and Consultant Medical Oncologist at The Royal Marsden NHS Foundation Trust, said:
"Our study identifies, for the first time, genetic changes that allow prostate cancer cells to become resistant to the precision medicine olaparib.
"From these findings, we were able to develop a powerful, three-in-one test that could in future be used to help doctors select treatment, check whether it is working and monitor the cancer in the longer term. We think it could be used to make clinical decisions about whether a PARP inhibitor is working within as little as four to eight weeks of starting therapy.
"Not only could the test have a major impact on treatment of prostate cancer, but it could also be adapted to open up the possibility of precision medicine to patients with other types of cancer as well."
The study was published in the prestigious journal Cancer Discovery and was funded by the Prostate Cancer Foundation, Prostate Cancer UK, Movember, Cancer Research UK and the National Institute for Health Research via the Experimental Cancer Medicine Centre network, and the NIHR Biomedical Research Centre at The Royal Marsden and The Institute of Cancer Research.