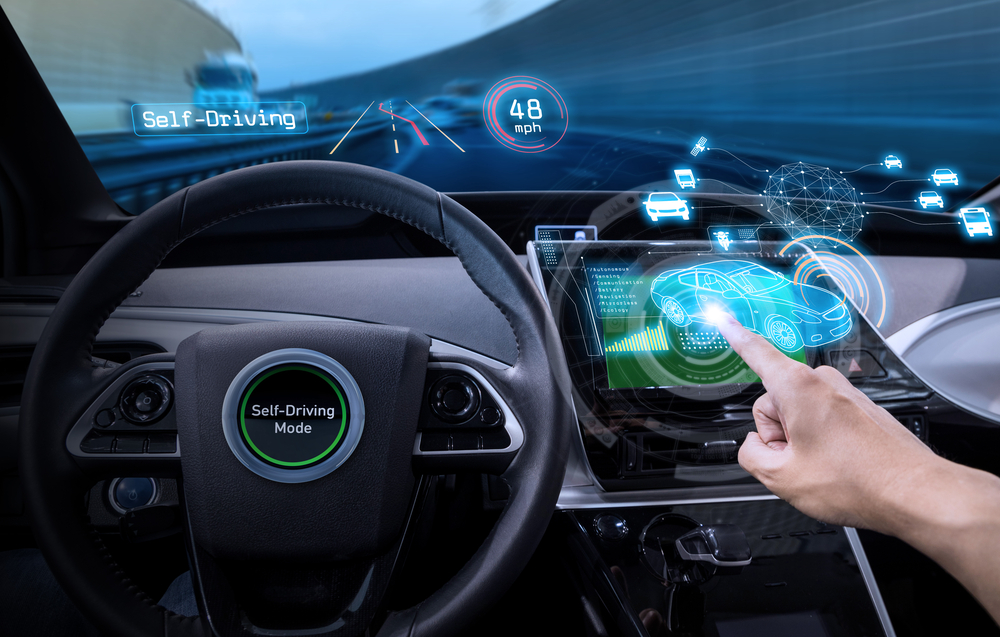 Self-driving cars may soon be getting an upgrade with a new surveying system enhancement.
Luminar Technologies announced that they are beginning production on a new kind of light detection and ranging (LiDAR) system, which will make autonomous vehicles safer and the production more scalable. LiDAR is a surveying method that measures distance to a target by illuminating that target with a pulsed laser light, and measuring the reflected pulses with a sensor.
The new Luminar Technologies system has the ability to see at 50 times greater resolution and 10 times longer range than current systems.
For example, at 200 meters, Luminar can detect hard-to-see, low-reflectivity objects like a black car or tire on the road and offer a full seven seconds of reaction time at 75 miles per hour.
Today's best performing LiDAR systems see such objects at less than 35 meters, which at highway speeds offer less than one second of reaction time.
The company, founded by Austin Russell and Jason Eichenholz, have been raising funds, while engineering and manufacturing all the major components of the new system over the last five years, including funding and creating the chips, lasers, receivers, scanners and processing electronics.
"Photonics is instrumental in making self-driving cars safe and ubiquitous," Eichenholz, who has spent 25 years actively involved in laser, optics, and photonics R&D, said in a statement. "Of all the technical challenges I've faced in my career, building Luminar's LiDAR system has been the most challenging and rewarding. Working in this industry has never been more exciting."
The pair of entrepreneurs and inventors said that this would be the first LiDAR to achieve the necessary range and resolution to drive autonomous vehicles safely and at full speed, meeting the needs of every major autonomous vehicle program.
Luminar Technologies is currently in the midst of a limited production run with four major autonomous vehicle programs selected as strategic partners for early testing. A 10,000-unit run will begin in its new 50,000-square foot manufacturing facility in Orlando, with deliveries later this year.
The LiDAR sensor sets new standards in performance, scalability and autonomous vehicle safety, according to Russell.
"We had to find 2,000 ways not to make a LiDAR system, before we made a breakthrough and found the one way that finally delivers on what the industry needs," Russell— who founded the company as a teenager— said in a statement.
The new system is 40 times more powerful than legacy systems while staying eye-safe because Luminar operates at the 1,500 nm wavelength. The receiver was built using an InGaAs design, which was traditionally considered too costly to pursue for mass-market LiDAR production. However, Luminar has been able to reduce the cost of its InGaAs-based receiver.
Russell is an applied physicist and inventor with a background in photonics and computer engineering. He founded Luminar in 2012 with a vision to develop LiDAR technologies for autonomous vehicles, and tapped his mentor, Eichenholz, two years later to bring the technology to production.
In 2016, Luminar acquired Eichenholz's company, Open Photonics, a SPIE corporate member and frequent sponsor of the SPIE Startup Challenge at Photonics West.