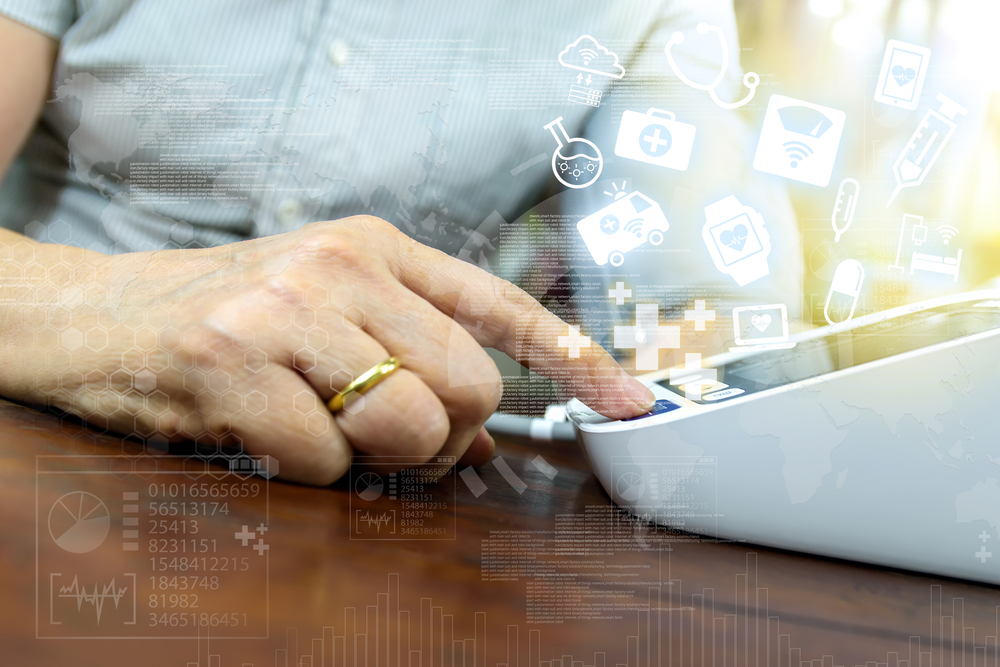 Diabetes is affecting a growing population of Americans.
Almost 29 million people in the U.S. are diagnosed with prevalent cases of the condition, which can cause serious health problems like vision loss, organ damage, and dangerous blood sugar levels.
In addition, an estimated 86 million Americans aged 20 years or older have pre-diabetes, which is a condition where blood glucose levels become higher than normal without reaching a level high enough for a diagnosis of diabetes, according to the National Institute of Diabetes and Digestive and Kidney Diseases.
Insulin is the standard form of treatment, but a research letter published in the Journal of the American Medical Association last year indicated the price of these drugs more than tripled between 2002 and 2013. The total cost rose from around $231 a year to $736 a year for each patient, according to the report.
Moreover, many patients require multiple daily injections and struggle with taking medications consistently at the same time with the same dosage. This can make treatment an arduous process.
Novel technologies may offer a solution to these challenges.
A number of tech firms and startups have emerged over the past few years with technologies such as artificial pancreas, machine learning algorithms, and implantable treatments that have the potential to help the growing population living with the disease.
R&D Magazine highlighted a few of the inventions that could redefine the treatment process for this condition.
Artificial Pancreas
This technology's proposed purpose is to help diabetes patients automatically manage their disease without needing to manually adjust their blood sugar levels.
Medtronic is leading the charge on this effort, becoming the first company to get approval from the Food and Drug Administration (F.D.A) last year for its own artificial pancreas. The device is named the MiniMed 670G, and operates as hybrid closed loop system, helping patients with type 1 diabetes automate the laborious process needed to check glucose and insulin levels.
The system is comprised of a glucose sensor and insulin pump that gets strapped to a patient's body where it can be worn for seven days at a time. Insulin gets administered through a catheter while an algorithm powers the sensor so the component can continuously monitor baseline glucose levels. An apparatus similar to a smartphone will let users know what the levels are but some basic maintenance on the device is still required.
Medtronic may have made the most progress, but this isn't stopping other companies from planting their own stake in this market.
Senseonics, for instance, struck a development deal with TypeZero technologies to develop their own proprietary artificial pancreas.
This particular system will combine TypeZero's artificial pancreas algorithms with a durable specialized sensor that can last up to 90 days being able to automatically adjust and regulate insulin delivery.
Machine Learning Algorithms
Other firms are exploring software-oriented solutions that could help individuals deal with some of the side-effects of this condition.
Computing giants like IBM are using a mix of deep learning and visual analytics to predict and diagnose the severity of diabetic retinopathy, a condition where high blood sugar levels inflict harm on the retina.
Over 35,000 eye images were used to train the technology to pinpoint lesions and hemorrhages so it could analyze the damage to a retina's blood vessels while also predicting how severe this harm was.
Results from a clinical trial indicated the software was able to achieve an accuracy score of 86 percent when it came to categorizing the severity of the condition, which was better than previously published efforts using this same technology.
A breakthrough like this would help produce a new diagnostic technique for one of the world's leading causes of blindness.
Other startups developing unique software platforms include DreaMed Diabetes. This venture wants to use machine learning programs to help identify the most efficient intensive insulin therapy for diabetics.
Its technology, "emulates the way expert endocrinologists actually evaluate their patients, progressively refining their understanding of how a particular patient responds to insulin treatment adjustments," according to the company website.
One program called Advisor can synthesize information transmitted during daily routine home care tasks, like glucose readings, insulin dosing, and meal data, and automatically adjust insulin treatments and behavior modification recommendations in a manner akin to the way a medical professional would.
The startup also has another platform called Glucositter, which can perform round-the-clock monitoring of glucose levels and real-time adjustment of insulin levels as well.
Implantable Treatments
Another unique area being explored within diabetes is implantable prototypes that could continuously deliver medication to patients who need it.
One organization testing this method is ViaCyte, a privately-held regenerative medicine company.
The firm raised $10 million to help advance clinical research on two of its stem cell-based inslet replacement therapies.
One candidate named PEC-Direct works by delivering pancreatic progenitor cells through an implantable device to enable direct vascularization cells. A concomitant maintenance immune suppression therapy is used in conjunction with this experimental therapy in an effort to deliver a possible cure for type 1 diabetes patients at high risk for acute life-threating complications.
The second candidate PEC-Encap is designed to perform a similar function in terms of delivering stem cell-derived islet replacement therapies, but it is geared towards type 1 diabetes as well as type 2 diabetes patients that require insulin. It produces the progenitor cells through an immune-protected device that has demonstrated a viable safety and efficacy profile in an early preliminary clinical evaluation.
Another leader in this research field is Intarcia Therapeutics, which is a biotech startup valued at an estimated $5 billion.
The firm created a specialized technology comprised of an osmotic mini-pump component, high-temperature therapeutic stabilization features, and a mini-pump placement tool.
Its investigational product named ITCA 650 is a GLP-1 receptor agonist administered through a small injectable pump embedded within the skin. The goal is to have this device eliminate the need for daily or weekly injections, essentially boosting adherence to the medication.
The F.D.A. accepted a filing for this device in February 2017.