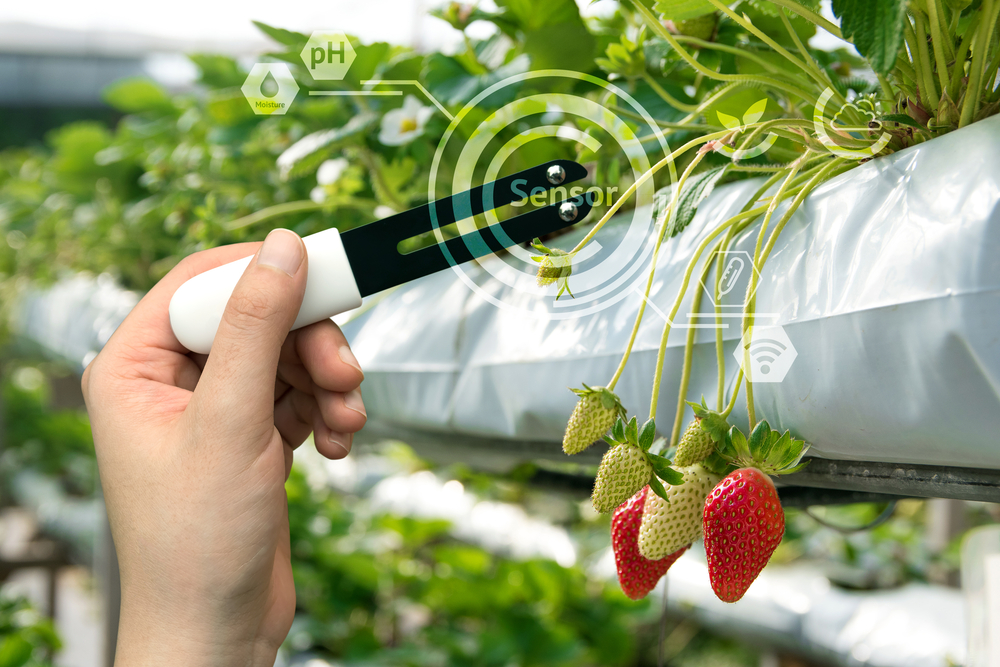 Digital farming company Prospera announced today a $15M Series B funding round. Qualcomm Ventures, the investment arm of Qualcomm Incorporated, has led the round, which was joined by Cisco Investments, ICV, and existing investor Bessemer Venture Partners. It brings the total investment in the company to $22M.
Prospera transforms farm production with end to end digitalization – from agronomy to operations. Powered by advanced data analytics, computer vision, and artificial intelligence, Prospera's system provides growers easy-to- use digital tools to achieve better yields, healthier crops, and higher profits. Prospera builds long term partnerships with leading growers worldwide, based on delivering tangible value quickly, and at every stage of the growing cycle. Already working with some of the most recognized growers around the world, Prospera will use the new funds to accelerate its global expansion and broaden its services to different crops in both indoor and outdoor environments.
Agriculture is immersed in data. From the health profile of individual plants to epidemiological trends; from micro weather conditions to regional conditions; from soil nutrient percentages to operations performance – the relevant parameters for optimal growing are endless. Yet, existing systems lack the capability to handle all this valuable farm data effectively, so most of it remains either uncollected or underutilized. The industry continues to rely on approximations, which too often results in substantial variability in output and quality.
Prospera solves this challenge. Its digital farming system collects, digitizes, and analyzes vast amounts of farm data and optimizes all aspects of production, from agronomy to labor management. It allows agro-businesses to turn their farms into fully digital plants, with tighter control, higher productivity, and more predictable output.
"This is an exciting time to create data analytics solutions, with the agriculture industry on the precipice of a giant step forward," said Daniel Koppel, Prospera Co-Founder and CEO. "While the Agriculture industry has been somewhat slow to adopt information technologies, it is now closing the gap with state-of- the-art data processing tools, artificial intelligence, and machine learning. We're excited to lead this paradigm shift. We help our customers surf the tide of digitalization, and become connected, agile, and data-driven businesses that can more efficiently meet the ever- increasing demand for their produce under constantly changing market conditions. We are happy to have the resources to reach more growers worldwide, and grateful to receive such a vote of confidence from industry titans like Qualcomm Ventures, Cisco, and Bessemer and experienced agritech investors like ICV."
Food and agribusiness is a $5 trillion global market. Although there have been considerable productivity improvements over the past 50 years, currently the industry is not equipped to meet future crop demand, which is predicted to increase by at least 100 percent by 2050. To address this, the agriculture industry, which today is one of the least digitized sectors in the US economy, is increasingly embracing digitalization and new technologies. This makes the industry especially ripe for a major data revolution.
"We were impressed with Prospera's innovative approach to the digitalization of farming by using computer vision, machine learning, and wireless technologies," said Boaz Peer, Director at Qualcomm Ventures. "We are excited to be an investor and look forward to supporting them as they lead the way towards bringing greater innovation to the agriculture industry."
"Prospera changes our world in the simplest terms; it transforms the way our food is grown," said Adam Fisher of Bessemer Venture Partners, an early investor in the company who participated in the latest round. "Digitizing farm production will be essential to meeting the challenges of feeding a rapidly growing population, with ever increasing demands for quality and reliability. We are excited to work with Prospera's team as they continue to expand their leadership in the space."