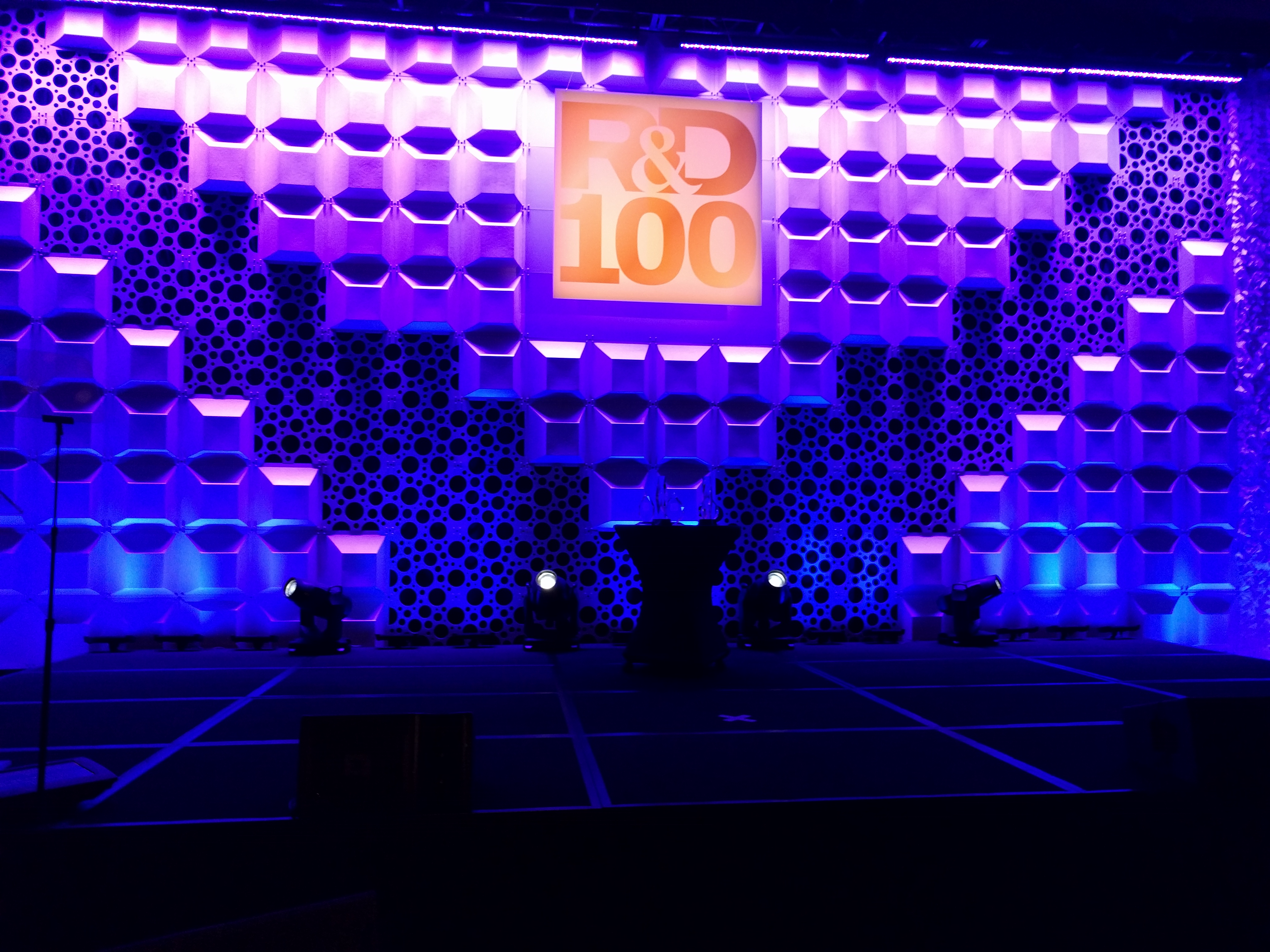 A lot has changed in the past 55 years.
In 1963, a miniaturized TV camera, polacolor color film, a data log digital printer, and a low-profile antenna were among some of the year's most groundbreaking innovations, each going on to make a significant impact in the years and decades to come.
These innovations—along with many other groundbreaking products introduced in 1963—were also among the first to be recognized as part of the prestigious R&D 100 Awards program, which has continued to honor the 100 best innovations in research and development every year since.
Today, the limits of innovation have been pushed far beyond what anyone could have predicted when the R&D 100 Awards first began 55 years ago. Last year's winners included a 3D-printed magnet, a quantum computer, and an electricity-generating backpack, just to name a few.
While technology has certainly changed, the R&D 100 Award's dedication to recognizing great R&D pioneers and their revolutionary ideas has remained the same.
"The legacy of the R&D 100 Awards program continues to impress me," said R&D Magazine editor Laura Panjwani. "The caliber of the products recognized throughout the program's decades-long history is truly exceptional. I can't wait to see what future innovations will be recognized by the R&D 100 Awards next."
Winners over the past 55 years have included everyone from established Fortune 500 companies and federally funded research institutions to academic and government labs. Past winners number in the thousands. Today the awards program has expanded to include Special Recognition and Editor's Choice recipients, as well as the R&D 100 Award Finalists.
Together, this family of R&D 100 Awardees represents the bright past, present and future of science and innovation.
It is not too late for your novel product or service to become part of this legacy.
Apply today if you have an exceptional product or process that was first available for purchase or licensing between January 1, 2017 and March 31, 2018, for your chance to be recognized as a member of this elite group. The deadline to submit is July 2, 2018.
Entries for the R&D 100 Awards can be entered under five general categories— Mechanical Devices/Materials, IT/Electrical, Analytical/Test, Process/Prototyping, and Software/Services. There is also a place for "Other" for those products that do not fit into the category descriptions in the application form.
"The application processes—which can be started here—is designed to be accessible and straight forward, so that all can easily share what makes your innovation great," explained Bea Riemschneider, Editorial Director for R&D Magazine.
"Each entry will be judged by an expert panel of judges who look to the details submitted and the disruptive innovation being presented," said Riemschneider. "I have personally seen some remarkable innovations and remarkable leaders come to the stage to receive this high honor—and they come from companies and organizations, both large and small. Our awards truly reflect the R&D innovations making a difference."
Winners will be chosen by the expert panel of judges, who are specifically selected based on their expertise and impartiality in each award category. See past finalists/winners here.
The R&D 100 Award Winners and Finalists will be honored at a black-tie gala event on Nov. 16, 2018 at the Waldorf Astoria in Orlando, FL, following the two-day R&D 100 Conference, an educational event that celebrates the historic R&D 100 Awards and provides a unique opportunity for R&D professionals to learn, network and collaborate.
To learn more visit: www.rd100conference.com