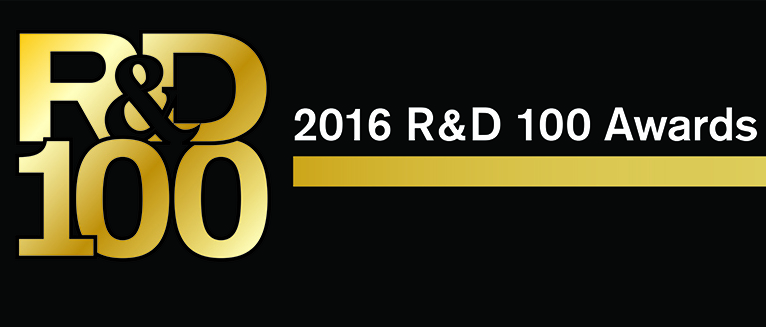 The R&D 100 Awards Committee and R&D Magazine announced the 2016 R&D 100 Special Recognition Awards Finalists, a new honor instituted in 2015 to recognize those products that shine in specific areas such as green technology and corporate social responsibility. They will be announced for the second year at the 54th annual R&D 100 Awards gala event, the annual black-tie awards dinner, being held on Nov. 3, 2016 at the Gaylord National Resort & Convention Center in Oxon Hill, Maryland (Washington, D.C.).
The R&D 100 Awards Finalists for Special Recognition were selected by an independent panel of judges and represent contributions by leading R&D companies and national laboratories that entered their products to be recognized for specific aspects of their newest innovations.
"These Special Recognition Awards are a new way for R&D Magazine to highlight companies that strive to create products and technologies that answer specific needs for the R&D community, and it is our pleasure to recognize these important efforts to move innovation forward," said Bea Riemschneider, editorial director, ABM Science Group, R&D Magazine. "By becoming an R&D 100 Special Recognition Awards Finalist, these companies are being recognized for their excellent contributions to advancing science and technology in a notable space—and they are joining a very exclusive community."
For the second year, the R&D 100 Awards Committee will honor excellence in these four special recognition categories – Market Disruptor Services, Market Disruptor Products, Corporate Social Responsibility, and Green Tech. The Special Recognition Market Disruptor Services Award is designed to highlight any service from any category as one that forever changed the R&D industry or a particular vertical within the industry. The Special Recognition Market Disruptor Products Award highlights any product from any category as one that has changed the game in any industry in the last year. The Special Recognition Social Responsibility Award honors organizational efforts to be a greater corporate member of society from a local to global level. Finally, the Special Recognition Green Tech Award recognizes those innovations that help make our environment greener and our goal towards energy reduction closer from an engineering and societal perspective.
A detailed list of the 2016 R&D 100 Special Recognition Awards Finalists can be found here.
In addition to the awards gala, this year's event has been expanded to include the R&D 100 Conference, Nov. 2-4, featuring an impressive line-up of educational sessions and networking opportunities. The conference will open with a Keynote by Rosemarie Truman, founder and CEO of The Center for Advancing Innovation, who will speak on "Valuable Federal Inventions: Moon Shot Unicorns Waiting to Be Tapped!" The Keynote for the second day will be presented by Stephen Shapiro, Hall of Fame speaker and best-selling author, who will present "Innovate the Way You Innovate!" For the full R&D 100 Conference agenda click here.
About the R&D 100 Awards
Since 1963, the R&D 100 Awards program has identified revolutionary technologies newly introduced to the market. The R&D 100 Awards identify and celebrate the top technology products of the year. Past winners have included sophisticated testing equipment, innovative new materials, chemistry breakthroughs, biomedical products, consumer items, and high-energy physics spanning industry, academia, and government-sponsored research. R&D Magazine instituted the R&D 100 Special Recognition Awards in 2015 to highlight and honor specific aspects of new products, technologies and services.