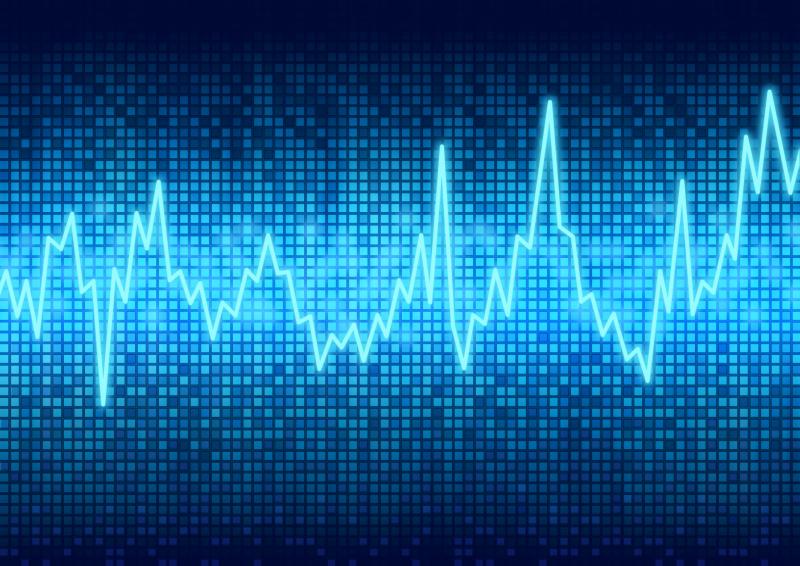 R&D Market Pulse Index for the week ending July 14, 2017 closed at 3,522.16 for the 25 companies in the R&D Index. The Index was up 2.48% (or 85.38 basis points) over the week ending July 7, 2017. Twenty-three R&D Index companies gained value last week from 0.05% (Johnson & Johnson) to 4.78% (Microsoft). Two R&D Index companies lost value last week from -0.16% (Merck & Co.) to -1.36% (Bristol-Myers Squibb).
The U.S. Dept. of Commerce reported on Friday that inflation was unchanged in June, which disappointed economists who expected overall prices to advance 0.1% and core prices to increase 0.2%. These soft inflation data result in caution by the Federal Reserve in its plan for future short-term interest rate increases. Low inflation rates lowers the purchasing power of the fixed returns on government bonds and can lead to higher bond interest rates.
Growth in China's domestic agricultural production is expected to lag behind Chinese demand in 2017 and for the next several years, according to a report issued by the Organization for Economic Cooperation and Development (OECD). Production has actually fallen for the past three years, but was masked by withdrawals from China's strategic reserves. Part of this trend was due to a change in China's agricultural policy in 2014, which stated rational use of international agricultural markets and reliable trade relations. The net result is declining Chinese production of cotton, soybeans, sugar, rapeseed and now corn, according to the U.S. Dept. of Agriculture. This has also resulted in increased imports (by about 18% or more) from Brazil, the U.S. and Thailand to fill the gap.
The Organization for Economic Co-operation and Development (OECD) also issued an economic forecast last week, citing faster growth in France and China for 2017, but a slowdown in the U.S., the UK, Italy and Russia. Earlier expectations for increases in investment spending, and cuts in taxes under President Trump have failed to appear in the U.S., while a slowdown in consumer spending in the UK in response to an increase in inflation are being linked to the pound's depreciation from the UK's vote to leave the EU.
The newly appointed FDA commissioner Scott Gottlieb appears to be speeding up drug approval policy at the agency, according to a report last week in the Wall Street Journal. The report suggests that the FDA is developing "a much more pragmatic and practical approach to drug development, something less rigid, and a little more holistic than previous FDA practices."
| | | | | | | |
| --- | --- | --- | --- | --- | --- | --- |
| | | | R&D Index Week Ending July 14, 2017 | | | |
Ticker
Exchange
2017 R&D billions$
07/07/17
07/14/17
7/14/17 to 7/7/17
7/14/17 to 1/1/17
Amazon
AMZN
NASDAQ
17,774
978.76
1,001.81
2.36%
33.60%
Alphabet/Google
GOOGL
NASDAQ
15,845
940.81
976.91
3.84%
23.28%
Microsoft
MSFT
NASDAQ
13,987
69.46
72.78
4.78%
17.12%
Intel
INTC
NASDAQ
13,499
33.88
34.68
2.36%
-4.38%
Apple
AAPL
NASDAQ
11,506
144.15
149.04
3.39%
28.68%
Volkswagen AG
VLKAY
OTC
11,260
32.23
33.62
4.31%
17.22%
Roche Pharm
RHHBY
OTC
10,174
31.37
31.94
1.82%
11.95%
Toyota
TM
NYSE
9,170
108.47
110.20
1.59%
-5.97%
Johnson & Johnson
JNJ
NYSE
9,060
132.54
132.60
0.05%
15.09%
Novartis
NVS
NYSE
7,870
82.32
83.16
1.02%
14.17%
General Motors
GM
NYSE
7,468
34.94
36.35
4.04%
4.33%
Pfizer
PFE
NYSE
7,288
33.35
33.43
0.24%
2.92%
Bristol-Myers Squibb
BMY
NYSE
6,942
55.91
55.15
-1.36%
-5.63%
Cisco
CSCO
NASDAQ
6,827
30.90
31.42
1.68%
3.97%
Qualcomm
QCOM
NASDAQ
6,723
55.35
56.81
2.64%
-12.87%
Oracle
ORCL
NYSE
6,702
49.35
50.56
2.45%
31.50%
Honda
HMC
NYSE
6,519
27.26
27.63
1.36%
-5.34%
Astra Zeneca PLC
AZN
NYSE
6,363
33.75
33.87
0.36%
23.98%
Merck & Co.
MRK
NYSE
5,759
63.16
63.06
-0.16%
7.12%
Daimler
DDAIY
OTC
5,084
63.48
64.87
2.19%
-8.27%
Bayer AG
BAYN
XETRA
4,880
109.95
112.75
2.55%
13.74%
Sanofi SA
SNY
NYSE
4,755
47.90
48.18
0.58%
19.14%
IBM
IBM
NYSE
4,628
152.94
154.24
0.85%
-7.08%
GlaxoSmithKline
GSK
NYSE
4,508
42.26
42.75
1.16%
11.01%
Eli Lilly Co
LLY
NYSE
4,489
82.29
84.35
2.50%
14.68%
Total
209,080
3,436.78
3,522.16
2.48%
18.10%
Biopharmaceutical
714.80
721.24
0.90%
11.76%
Automotive
266.38
272.67
2.36%
-2.84%
ICT
1,476.84
1,526.44
3.36%
16.83%