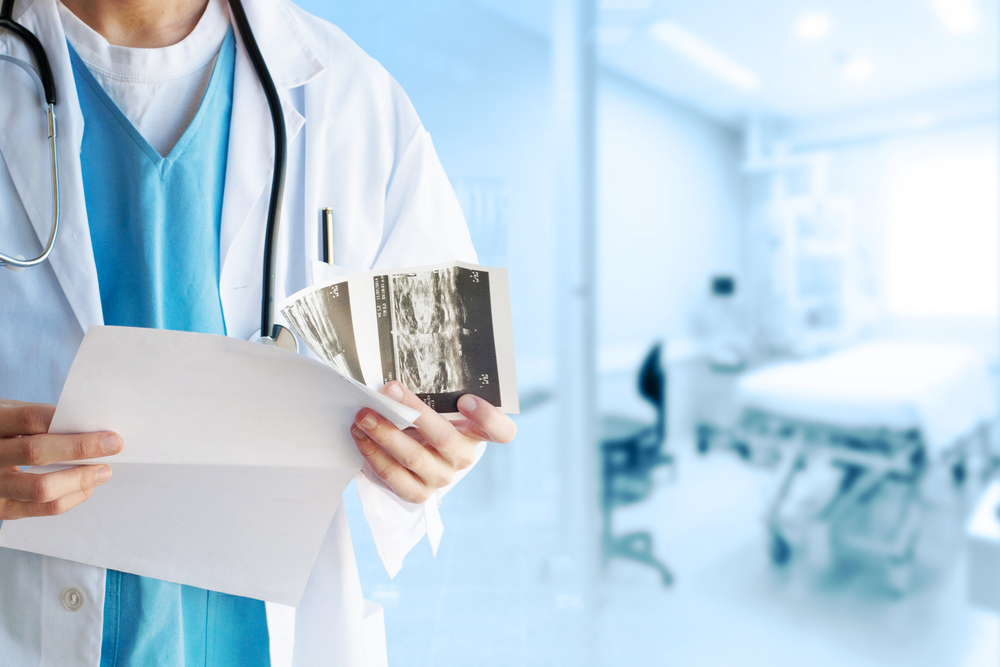 In April, R&D Magazine highlighted updates in oncology—an area of research and development that has achieved significant strides in recent years.
We kicked off our oncology coverage reporting on the American Association for Cancer Research (AACR) Annual Meeting, held April 1-5, 2017 in Washington, D.C. The AACR is the oldest and largest scientific organization in the world focused on cancer research, and its annual meeting attracts thousands of the field's top researchers, scientists and medical professionals.
Understanding the impact of immunotherapy
Immunotherapeutic agents—which harness the body's own immune system to fight disease—took front and center at the meeting. We covered the most exciting emerging research in this space, focusing on several studies where immunotherapies demonstrated promise in difficult-to-treat cancer types.
Our article, Immunotherapy Shows Early Promise in Triple-Negative Breast Cancer, highlighted a phase I study of single-agent atezolizumab (Tecentriq), which demonstrated durable responses and long-term survival in patients with triple-negative breast cancer (TNBC) who responded to the therapy.
Patients with metastatic TNBC have very few treatment options and a median overall survival of only nine to 12 months, making the promise of atezolizumab significant.
In melanoma, immunotherapy has already had significant success with checkpoint inhibitor drugs ipilimumab (Yervoy), pembrolizumab (Keytruda) and nivolumab (Opdivo) all approved in that space. However, only a small portion of patients experienced a benefit from these agents alone. As part of our meeting coverage, we wrote about two immunotherapy combination studies in melanoma that showed potential.
One article, Common Cold Virus Improves Response with Immunotherapy in Advanced Melanoma, focused on a phase Ib clinical trial investigating oxsackievirus A21 (CVA21; Cavatak)—a bio-selected, non-genetically altered common cold RNA virus—in combination with ipilimumab in patients with advanced melanoma.
The combination yielded responses greater than six months for a number of patients, including those who progressed after immune checkpoint inhibitor therapy and those who have not yet been treated with immunotherapeutic agents.
In another article, Investigational Immunotherapy Boosts Response With Pembrolizumab in Advanced Melanoma, we reported on interim results from a phase I/II clinical trial looking at indoximod. The investigational immunotherapy appeared to enhance response rates when given with FDA-approved immunotherapy pembrolizumab (Keytruda) in patients with advanced melanoma.
Additional meeting highlights
Also at the AACR Annual Meeting, researchers reported the longest survival follow-up for an immune checkpoint inhibitor in advanced non-small cell lung cancer (NSCLC). Our article, Nivolumab Improves Long-Term Survival in Non-Small Cell Lung Cancer, outlined the phase I clinical trial, in which the immune checkpoint inhibitor nivolumab demonstrated a 5-year survival rate of 16 percent in patients with advanced non-small cell lung cancer (NSCLC), significantly higher than the historical rate of 4.9 percent for that patient population.
Outside of immunotherapy, we also reported on two additional studies from the conference. The first, Too Short, or Too Long Telomeres Increase Cancer Risk, took a look at the caps of DNA at the end of our chromosomes, known as telomeres. Data presented at the meeting found that the short and long extremes of telomere length significantly increase cancer risk.
Also, we reported on an oncology intervention outside of therapeutic agents, with our story Wearable Medical Device Extends Survival for Patients with Aggressive Brain Cancer. This article focused on the Optune medical device, a wearable medical device that delivers tumor-treating fields (TTFields) to patents with newly diagnosed glioblastoma.
When paired with best-known standard of care chemotherapeutic agent temozolomide, the Optune medical device significantly extended survival in patients with the aggressive form of brain cancer.
What's trending in oncology
Finally, we wrapped up our oncology coverage for the month with three additional reports that came from sources other than the AACR Meeting.
Our article, Scalp Cooling Offers Hair Loss Prevention for Those Undergoing Chemotherapy outlines the novel DigniCap Scalp Cooling System, a cold, temperature regulated cap that a patient can wear during chemotherapy to reduce the chance of hair loss.
In a study, 66.3 percent of patients with breast cancer using the DigniCap Scalp Cooling System lost less than half of their hair when followed for a month after their last chemotherapy cycle. In comparison, 100 percent of women in the control group who did not use the system lost more than half of their hair.
Another article, Potential New Test for Lung Cancer Focuses on Changes in Breath looked at a novel early-detection method.
In a study comprised of 138 healthy volunteers and cancer patients, a breath test—which detected the presence of traces of RNA molecules that are altered by cancer growth— correctly determined the health status of 98 percent of participants.
Our last oncology-focused story looked at an alternative approach to cancer prevention in the article, Strawberries Shown to Prevent Breast Cancer Growth. In this article, we reported on pre-clinical data that demonstrated that strawberry extract can inhibit the spread of laboratory-grown breast cancer cells in animal models.
May's special focus
Next month, our special coverage will continue with a focus on graphene, a recently discovered nanomaterial with significant potential across multiple industries. Check back on rdmag.com throughout May for more on this exciting material.