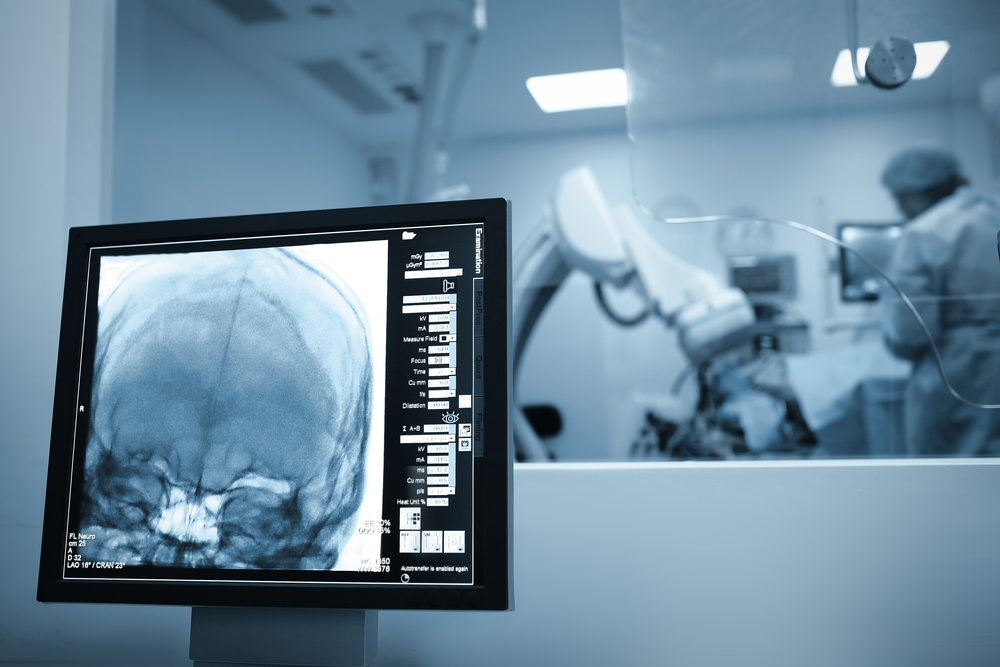 A team of scientists from Brazil has developed a smartphone-endoscope device application that can help neurosurgeons perform intricate surgeries.
According to the research team, the new device is efficient, cost-effective and could also be used as a learning tool for less experienced neurosurgeons.
"The most interesting aspect of this project was that our initial goal was to reduce the cost of the neuroendoscopic video set, but, in the end, we came across a new, more intuitive and fluid method of performing these procedures," Dr. Mauricio Mandel, from the Division of Neurosurgery, Hospital das Clínicas of University of São Paulo Medical School; and Hospital Israelita Albert Einstein, São Paulo, Brazil, said in a statement.
Neuroendoscopy is a minimally invasive neurosurgical procedure performed in select cases to correct hydrocephalus, remove tumors, treat vascular disease, and manage other disorders. Neuroendoscopic procedures generally result in less pain, shorter recovery times, and less scarring than craniotomy.
Surgeons insert a rigid or flexible neuroendoscope through a small incision in the skull, nose or roof of the mouth during surgery and moved on to the targeted surgical site in the brain, ventricles or subdural or subarachnoid spaces.
The neuroendoscope includes a light source that illuminates the surgical field, a lens for magnification and a camera that sends images to a nearby video monitor. The tool also contains channels and ports that the surgeons can insert and maneuver the endoscopic instruments and irrigate the surgical site.
The researchers used the new smartphone tool in a number of procedures including intraventricular procedures, such as treatment for hydrocephalus; vascular neurosurgery, such as aneurysm clipping or cavernoma resection; and emergency neurosurgery, such as evacuation of a subdural or intracranial hematoma.
The team used the device—which was attached to the front of the neuroendoscope by means of an adapter— to perform minimally invasive surgeries on42 patients.
The primary surgeon focused directly on the phone screen in front of them, rather than off to one side where a video monitor normally stands.
The smartphone relayed images from the screen via Wi-Fi to a video monitor placed elsewhere in the operating room. The surgeons who used the smartphone device found the images to be sufficient to replace conventional methods.
The advantages cited by surgeons were numerous. For example, despite the smaller size of the screen, the high-definition images gave the surgeons an excellent view of the surgical site.
The smartphone camera supports real-time video acquisition, storage, and transmission through a variety of wireless technologies.
Surgeons can also manipulate the images in real time. Having a screen directly in front of a surgeon instead of off to the side offers the surgeon a more dynamic and intuitive approach to resection.
The study was published in the Journal of Neurosurgery.