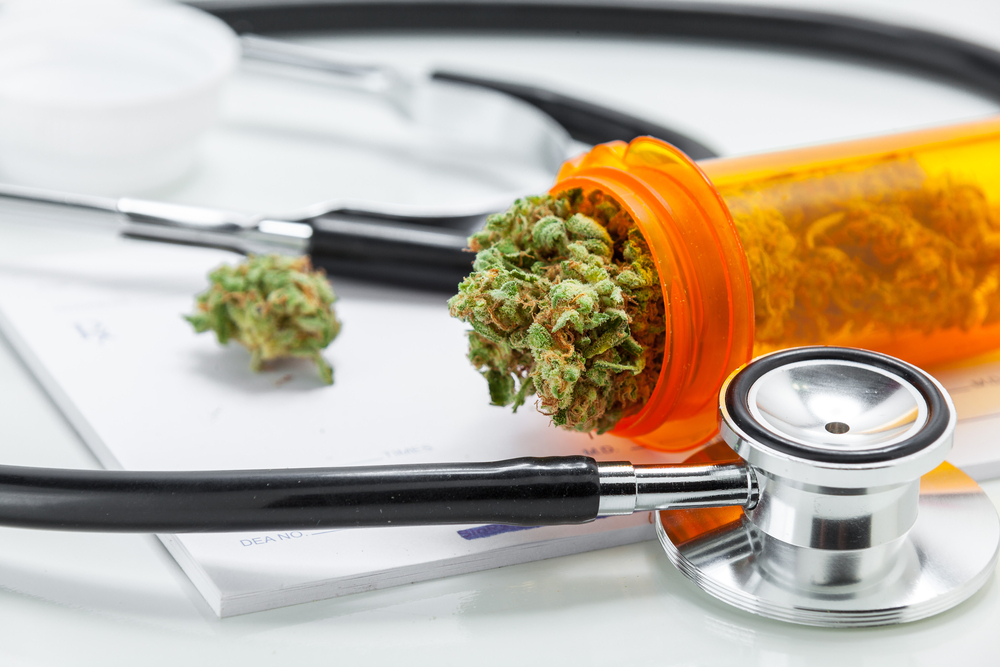 A new study shows that chronic pain and dependence on opioid painkillers is significantly reduced for older adults who are prescribed medical marijuana.
Researchers from Northwell Health conducted a 20-question survey of 138 individuals between 61 and 70-years-old suffering with chronic pain from osteoarthritis, spinal stenosis, hips and knees that could not be replaced and pain not relieved by steroid injections, to gauge exactly how effective medical marijuana was at managing chronic pain and reducing opioid use.
"What I'm seeing in my practice, and what I'm hearing from other providers who are participating in medical marijuana programs, is that their patients are using less opioids," Diana Martins-Welch, MD, a co-author of the study and physician in the Division of Geriatric and Palliative Medicine, Department of Medicine at Northwell Health, said in a statement. "I've even gotten some patients completely off opioids."
Medical marijuana is only legally available in 30 states. It is also expensive, costing on average $300 for a one-month supply and not covered by insurance because it is still under a federal ban.
The questionnaire focused on how often a patient uses marijuana, in what form they took it in, how much it reduced their pain and whether or not they were able to cut back on their use of other painkillers.
The researchers found that 18 percent of the surveyed patients decreased their use of opioids moderately, while 20 percent decreased extremely and 27 percent of the patients completely stopped the use of opioids. About 91 percent of the patients also said they would recommend medical marijuana to other patients.
"My quality of life has increased considerably since starting medical marijuana," one patient said in an anonymous statement. "I was on opiates for 15 years, and 6 months on marijuana, and off both completely."
Many patients, 45 percent, used vaporized oil, while 28 percent used pills and 17 percent used marijuana-laced oil. Twenty-one percent of the patients in the survey used marijuana once a day, 23 percent used it twice daily, and 39 percent used marijuana more than twice a day.
The majority of patients' reported that their average pain scores dropped from a 9.0 on a scale of zero to 10, to 5.6 after starting marijuana.